JACKSONVILLE – The big story of the 2021 season in the AFC South is Derrick Henry's injury and what it means for the Tennessee Titans.
Henry, the NFL's rushing leader rushing since the start of the 2019 season, was outperforming expectations before a potentially season-ending injury against Indianapolis Sunday. He leads the NFL in rushing with 937 yards and 10 touchdowns in eight games and was headed toward becoming the first running back in NFL history with two 2,000-yard seasons – and he had a chance to do it in consecutive seasons.
The broken bone in his foot, known as a "Jones" fracture, likely will cost him the remainder of the season after surgery on Tuesday. Only the most optimistic of observers could expect him back on the shorter end of his recovery timeline.
But that's how Titans head coach Mike Vrabel is handling it.
"We'll have to move on without him in the short term and not look back," Vrabel said. "I know that he'll do everything that he can to work himself back to be able to help this football team. Whenever that is, that's when it will be."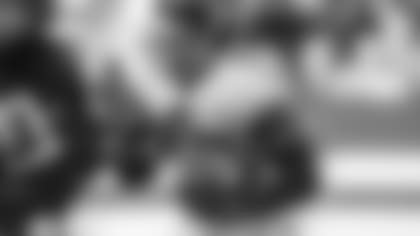 Tennessee added 36-year-old Adrian Peterson and former Texan D'Onta Foreman this week, but neither is in the same universe as Henry. The Titans are counting on Peterson, who has run for 14,820 career yards, to bring consistency.
"I told him to go as hard as you can," said Vrabel, who played against Peterson when he was in New England and the running back was in Minnesota. "Take care of the football, try to learn the details of the play, play with great effort and don't do dumb stuff to hurt the team. He's always run extremely hard; I think he's been decisive. He's strong with the football. We'll see where he's at this week and work towards Sunday."
The other story of the season in the AFC South is finally settled … at least for the balance of this season. The Houston Texans found no takers for franchise quarterback Deshaun Watson, at least not for the King's ransom General Manager Nick Caserio rightfully asked.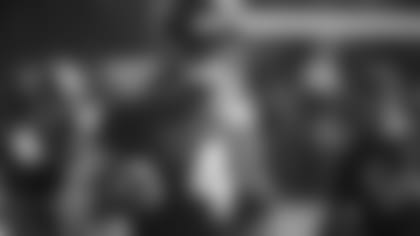 The story looked close to a different outcome, but Watson's attempt to settle 22 civil lawsuits against him was unsuccessful, and the Miami Dolphins wouldn't take the risk without that assurance.
"I'd say every transaction, every deal takes on a life of its own," Caserio said after the trade deadline passed Tuesday. "Any trade or any agreement or any business agreement, it takes both parties to agree upon whatever the parameters are, and you're either comfortable with the parameters or you're not. And ultimately you have to make that decision."
Meanwhile, the Texans continued deconstructing their roster for a wholesale rebuild coming next spring. Caserio added picks for players, sending running back Mark Ingram back to New Orleans and defensive end Charles Omenihu to San Francisco. The Texans also have released linebacker Whitney Mercilus and cornerback Vernon Hargreaves. The Texans expect to have both draft capital and salary-cap room in abundance next spring when they start over.
"We're looking for good players that are good people, that care about winning, that put the team first and are committed to work through purposeful action," Caserio said. "If you're asking me, 'What are we trying to do?' That's what we're trying to do. Now, does that happen all at once? No, not necessarily. There's always lots of moving parts. But the goal is to put some of those parameters in place and to put something in place that we can sustain for a long period of time."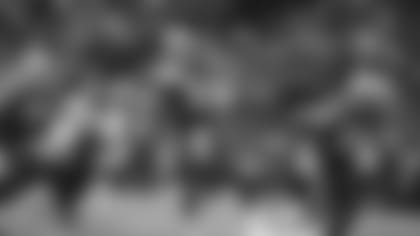 The Colts went into Thursday Night Football against the New York Jets hoping to build momentum. Indianapolis certainly seems poised to be able to make some of the ground the Titans seem almost certain to cede with Henry on injured reserve.
It might seem that way if quarterback Carson Wentz was the quarterback the Colts expected when they acquired him in an offseason trade with the Philadelphia Eagles. One week he's making crucial throws to beat the 49ers on a nearly submerged field in the Bay Area, and the next he's throwing a pick-six at a critical moment in an important game against the Titans.
"He's an (expletive) psychopath; it is stressful to watch," said former Colts punter Pat McAfee, who now hosts a very popular radio show on SiriusXM's Mad Dog Sports Radio. "He wins a lot of games, but there are many moments in those games where it's like, 'Carson, what the (expletive) is going on out there?'"
Wentz had two turnovers that led directly to 10 Titans points in the 34-31 loss that put the Colts two games behind their division rival. Perhaps the Colts can take a page from the Titans playbook and give the ball to the NFL's No. 2 rusher, Jonathan Taylor, who touched the ball only 16 times despite the back-and-forth nature of the game.
"That's just my mindset, how can I be the best version of myself at each and every single level?" Taylor said. "At the high school level, collegiate level and now the NFL level because it doesn't matter how many yards you had last week or how many touchdowns you had last week. It's how many yards or touchdowns did you have this week, in this game?"