Today is a day for the guys up front.
And as we move forward in jaguars.com's list of the Top 25 Jaguars of All-time, it's also a day for remembering that while the franchise has featured some dynamic skill players – particularly on the offensive side of the ball – many of the franchise's top players also have played along the lines.
John Henderson. Leon Searcy. Brad Meester.
Those players have formed the core of some of the top lines in franchise history, and have helped define many of the most memorable seasons in the 17 years of the franchise. That trio highlights today's list of the Nos. 11-15 all-time Jaguars, with a pair of first-round selections ten years apart – Kevin Hardy and Marcedes Lewis – also featured, too.
We're getting closer, and on Monday we'll break down Nos. 6-10 on the list, but for today, here's a closer look at Nos. 11-15:
**15. Marcedes Lewis, tight end.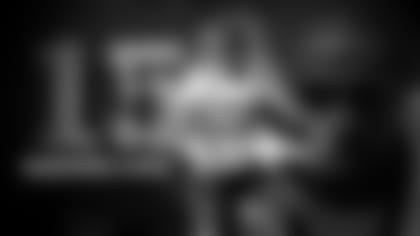 How acquired: First-round selection (No. 28 overall), 2006 NFL Draft.
About Lewis: Entering his seventh season with the team, he has developed into perhaps the best player at his position in franchise history. . . . Lewis in 2010 emerged as one of the top tight ends in the NFL, finishing that season with 58 receptions for 700 yards and 10 touchdowns, and also making the Pro Bowl for the first time. . . .  Widely considered one of the NFL's premier run-blocking tight ends, he also has caught 220 career passes for 2,684 yards and 17 touchdowns.
**14. Kevin Hardy, outside linebacker.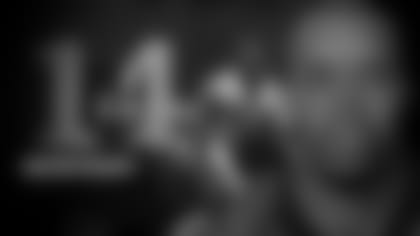 How acquired: First-round selection (No. 2 overall), 1996 NFL Draft.
About Hardy: One of two players in franchise history selected No. 2 overall in the draft along with left tackle Tony Boselli (No. 2 in 1995). . . . Hardy joined the Jaguars in a 1996 draft that also featured cornerback Aaron Beasley and defensive end Tony Brackens, a trio that helped form the core of the team's defense during a stretch of four consecutive playoff appearances from 1996-1999. . . . Hardy remained durable and reliable through much of his Jaguars career, missing just three games from 1996-2000. . . . A 1999 Pro Bowl selection, Hardy finished his Jaguars career with 28.5 sacks and five interceptions.
**13. John Henderson, defensive tackle.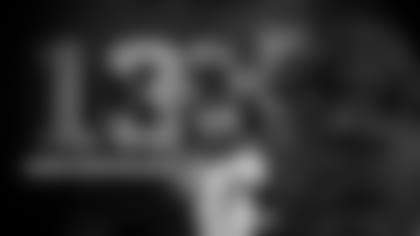 How acquired: First-round selection (No. 9 overall), 2002 NFL Draft.
About Henderson: A two-time Pro Bowl selection (2004, 2006), Henderson along with Marcus Stroud formed the core of a defense and defensive line that during the middle part of the 2000s was one of the NFL's best. . . . Henderson played eight seasons with the Jaguars, missing just four games, and he did not miss a game in his first five seasons. . . . Dominant against the run, he – like Stroud – could pressure the quarterback from the interior of the line. . . . Finished his Jaguars career with 29 sacks and 38 passes defensed.
**12. Leon Searcy, right tackle.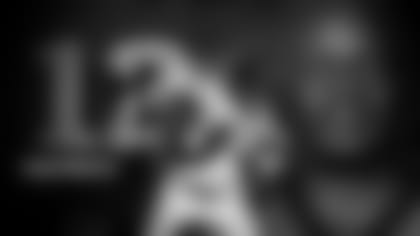 How acquired: Unrestricted free agent, 1996.
About Searcy: Signed in February 1996, he was part of a productive free agency class that season that also included wide receiver Keenan McCardell and helped dramatically improve the team's offense. . . . He started 63 of 64 games from 1996-1999, providing a reliable presence on the blind side of then-Jaguars quarterback Mark Brunell. . . . Widely considered the NFL's best right tackle for several seasons in the late 1990s, he and left tackle Tony Boselli for four seasons formed one of the NFL's best bookend tackle combinations. . . .  A dominant run-blocker, he also was an effective pass blocker with his trademark "punch block" and still is considered one of the team's best free-agent acquisitions.
**11. Brad Meester, center
How acquired: Second round selection (No. 60 overall), 2000 NFL Draft.
About Meester: A remarkably durable, consistent, reliable player, he has played in and started more games (177) than any player in franchise history. . . . He began his career as a guard, playing there his first three seasons before moving to center, where he has started the last nine. . . . Had been a key member of lines that blocked not only for Pro Bowl running back Fred Taylor (2007), but for Pro Bowl running back Maurice Jones-Drew (2009-2011).