Over the coming week or so, in the final days before Jaguars 2012 Training Camp, we at jaguars.com will unveil our list of the Top 25 Jaguars of All-Time.
Actually, to be fair, it maybe isn't completely our list, because this was in a very real sense a group effort. But along with a very qualified, helpful panel, we came up with what we feel is a very good list, albeit one that certainly will be debated by hardcore and casual Jaguars fans alike.
The process worked this way:
Eight media members – CBS Sports NFL writer Pete Prisco, Voice of the Jaguars Brian Sexton, WTLV-12 Sports Director Dan Hicken, WJXT-4 Sports Director Sam Kouvaris, jaguars.com senior writer John Oehser, Jaguars radio analyst and former Jaguars defensive end Jeff Lageman, Florida Times-Union sports columnist Gene Frenette and Florida Times-Union Jaguars/NFL writer Vito Stellino – were asked to select their Top 50 Jaguars. The votes were then tallied to come up with the Top 25 Jaguars of all-time.
The list the panel produced is good one. It's a comprehensive one. It's one with Pro Bowl players, and one that includes players who defined some very good teams.
Is it a perfect list? Likely not, but when it comes to lists, there's no such thing.
We're going in reverse order, because that's how these things work, so we'll begin at No. 25 and work through No. 1 – beginning today with Nos. 25-21.
Enough lead in. Here are Nos. 25-21:
**25. Paul Spicer, defensive end.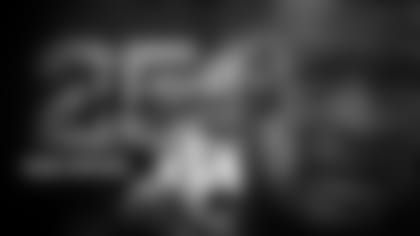 How acquired: Free agent, 2000.
About Spicer: A member of two playoff teams with the Jaguars (2005, 2007), he was a key member of some of the top defensive lines and overall defensive units in franchise history. . . . He played in 115 games with the team, starting 63. . . . He finished his Jaguars career with 349 tackles, 28.5 sacks, six forced fumbles, four fumble recoveries and one interception.  . . . Now an assistant defensive line coach with the team, he ranks fourth in franchise history with 28.5 sacks.
24. Greg Jones, fullback.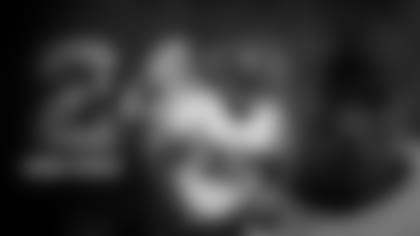 How acquired: Second-round selection (No. 56 overall), 2004 NFL Draft.
About Jones: Has been one of the NFL's best blocking fullbacks throughout his career, and during that time has helped the team's offense consistently be one of the NFL's best running units. . . . He has been the lead blocker for both Fred Taylor and Maurice Jones-Drew. . . . Jones has played in 88 games, starting 55. . . . He has 264 career carries for 902 yards and nine touchdowns with 53 receptions for 354 yards and three touchdowns.
**23. David Garrard, quarterback.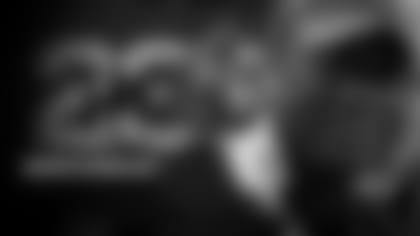 How acquired:  Fourth-round selection (No. 108), 2002 NFL Draft.
About Garrard: Garrard spent four seasons as the Jaguars' starting quarterback, starting all 58 games in which he played from 2007-2010. . . .  In all, he started 76 games in eight Jaguars seasons and led the team to its most recent playoff appearance: a wild-card berth following the 2007 regular season. . . . He finished his Jaguars career completing 1,406 of 2,281 passes for 16,003 and 89 touchdowns with 54 interceptions.
**22. Mike Hollis, kicker.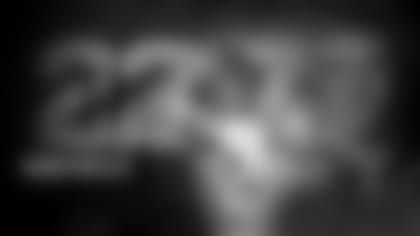 How acquired: Free agent, 1995.
About Hollis: A Pro Bowl selection following the 1997 season, when he converted 31 of 36 field goals and 40 of 40 extra points for 134 points . . . Hollis made the Jaguars as a free agent in their 1995 inaugural season, and was a key member of four playoff teams from 1996-1999. . . . He finished his Jaguars career converting 175 of 217 field goals, and made at least 80 percent of his field goals each season from 1996-2000.
**21. Josh Scobee, kicker.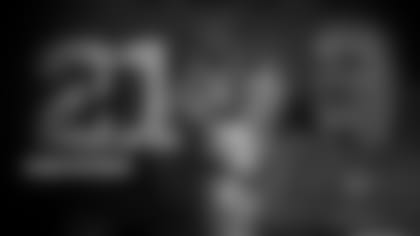 How acquired: Fifth-round selection (no. 137 overall), 2004 NFL Draft.
About Scobee: One of the NFL's best clutch kickers through much of the last decade. . . Scobee not only kicked a franchise-record 59-yard game-winning field goal against Indianapolis in 2010, he has converted 167 of 212 career field goals (77.4 pct.) and 254 of 257 extra points. . . . With 755 points, he has a chance to break Mike Hollis' team-record 764 points.