JACKSONVILLE – He understands the situation. Absolutely.
Jaguars defensive end/linebacker K'Lavon Chaisson has no issue with being analyzed and even criticized for good performances and bad – because his mindset revolves around a simple truth.
Chaisson, the No. 20 overall selection in the 2020 NFL Draft, spoke to the media Tuesday as the Jaguars (0-5) prepared to play the Miami Dolphins (1-4) at Tottenham Hotspur Stadium in London, England. He spoke two days after perhaps his best NFL performance – six tackles, a sack, two tackles for loss and three quarterback hurries in a 37-19 loss to the Tennessee Titans.
It was a good feeling from a personal standpoint, Chaisson said.
It also was an empty one.
"Even when I went home, I was just sick to my stomach," he said. "Obviously with the outcome of the game, I felt with the kind of mistakes I had that led to big plays on the defense … obviously it was good to have big plays and standout plays, but we're 0-5. Something has to change."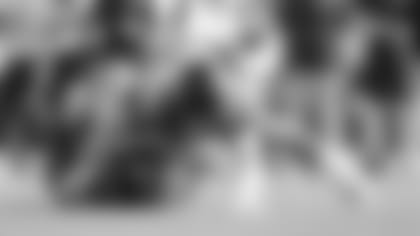 Chaisson, who played collegiately at Louisiana State and starred for the Tigers' 2019 national champions, said he feels "real comfortable" in the 3-4 scheme played under first-year defensive coordinator Joe Cullen – a scheme similar to that he played in college. He has started the first five games of the season. His objective? Consistency.
"Sometimes, I go out there and handle everything I need to and sometimes I don't pick up as much slack as I need to with all the expectations and everything that's put on me," he said. "I'm OK with that. I accept everything that's thrown my way. I never make excuses.
"Obviously play needs to be picked up. Defense needs to play better. Wherever the blame needs to be put on, you can put on me. I know I need to be more consistent. I know I need to play better. Last week was a key game, but I feel like the consistency I need to bring to the table needs to be on an everyday basis."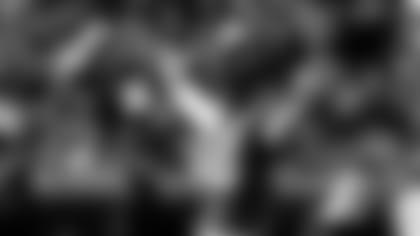 And make no mistake: Chaisson said he will do what's necessary to achieve that.
"I don't it for any special attention or recognition," he said. "I really want to win. I won state in high school. I won in college, undefeated. We're not winning as much as I'm used to winning. It's hurting me. I can't go home every day and take it as a normal person. Every day I'm trying to figure out what's the issue, or what can we do better as a defense or personally.
"If I need to stay longer, or if I need to lift every day like I've been doing, or just meeting with the coaches every day as much as possible – or even just having some team activity at the house or some functional event. I just want to do whatever it takes to win."
Tight end Dan Arnold on rookie quarterback Trevor Lawrence: "He's got a great mind for an NFL offense. He works hard. I think more than anything, he's just willing to do the hard stuff. Not many quarterbacks in the league are going to try to run it in like he almost got that touchdown [on a run against the Titans Sunday]. He took a nice lick coming into the end zone and jumped right back up. It shows his character and what he's willing to do to make this team successful. I can appreciate that and it's someone you definitely want to follow."
Arnold: "You have a bunch of hard-working guys in this locker room. There's no doubt about that. When you're falling short like this, it's just that some things might not be going your way in a game. The biggest thing is you can't quit working hard. We're going to keep doing that. We have no choice other than to do that. Those plays are going to start happening. We're going to start making headway. Everything's going to fall our way and we're going to get a win. We have an incredibly talented roster. He biggest thing is to get that first one, just to build that confidence: 'OK, we can do this thing.' When you play with that confidence, you'll see some nice things happen."