What is Union Jax?
The Union Jax is the Jacksonville Jaguars UK fan club which was created in March 2013. By the end of the 2018 season the fan club had 80,000 members. The Jaguars have the fastest growing fan base of all the NFL teams in the UK.
Throughout the year, the Union Jax Fan Club receives news about the team and upcoming events. These events include fan forums with Jaguars players, and competitions to win money-can't-buy experiences, including visits from The ROAR cheerleaders, trips to Jacksonville, pre-game field access and more.
The fan club is free to join and one of the best ways to access the Jaguars and the NFL in the UK. To become a member, visit: https://jagrs.co/UnionJax
Who are the Jacksonville Jaguars?
The Jacksonville Jaguars are a professional American Football team based in North East Florida in the city of Jacksonville, and our home ground is TIAA Bank Field. It is one of the newest of the 32 teams that play in the National Football League (NFL), playing our first season in 1995.
The NFL is divided into 2 conferences; American Football Conference (AFC) and National Football Conference (NFC). Within each conference, there are 4 divisions; North, East, South and West. The Jaguars are members of the American Football Conference (AFC) South Division along with the Tennessee Titans, Indianapolis Colts and the Houston Texans.
Why should you support the Jaguars?
The Jaguars brand is defined by soul & swagger. Jacksonville is a small town with big personality full of soul, southern charisma, and unwavering pride. The Jaguars emulate that same spirit with unabashed confidence and a booming DUUUVAL chant that can be heard from Jacksonville all the way across the pond to the UK. You help the Jaguars bring that soul & swagger to life, and we're grateful for your continued support. The UK has served as the Jaguars home away from home
The Jaguars are proud, Bold and Committed to London. The UK is our second home and we're grateful for the continued support over the year.
What should I know about the Jaguars?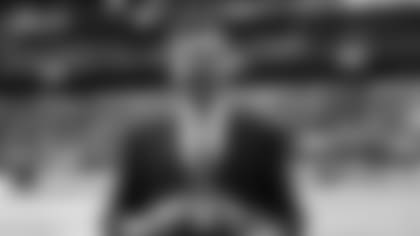 Shad Khan, described in a Forbes magazine cover story as the "New Face of the American Dream," and recently by the same magazine as one of the world's greatest living business minds, saw his goal of one day owning an NFL team become a reality on Dec. 14, 2011 when he purchased the Jacksonville Jaguars.
Shad arrived in the U.S. from Pakistan at age 16 to study engineering at the University of Illinois, where he landed his first job at a nearby auto supplier, Flex-N-Gate. Several years later, after opening a competing business, he would return to buy Flex-N-Gate and develop the company into a global leader with nearly 26,000 at 74 manufacturing facilities and five advanced product development centers through the United States, Canada, China, Mexico, Argentina, Brazil, Germany, France and Spain.
Khan chairs two important NFL committees – the Legalized Sports Betting Committee and the Influential Business Venture Committee. He also sits on the NFL Network Committee and the Health and Safety Committee, and his vision for international growth, both for his Jaguars and the NFL, has been celebrated throughout sports and business circles as being the only team owner who made a long-term commitment to annually play in the important London and UK market.
In 2013, Khan complemented his sports club portfolio with his purchase of Fulham Football Club, established in 1879 as the oldest professional club in London. Fulham's famed home ground, Craven Cottage, will soon see the completion of a spectacular renovation with the introduction of Fulham Pier – a one‑of‑a‑kind mixed use destination that will also serve as the club's new spectator stand on the banks of the River Thames.
Khan, an immigrant himself who became a naturalized US citizen joined 65 North Florida residents originally from 38 different countries as they took their final step in saying the "Oath of Allegiance" in front of 65,000 fans to officially become Naturalized U.S. Citizens at halftime of the Jaguars' home game against Washington on Dec. 16, 2018. It marked the first-ever U.S. citizenship ceremony held during an NFL game.
Khan shares his passion for the American dream with his family, and he and his wife Ann have passed on their commitment to work and service to their two grown children, Tony and Shanna.
Chief Football Strategy Officer: Tony Khan
Tony Khan, a thought-leader in the world of sports analytics and insights, enters his tenth season with the Jaguars and now serves in the new capacity of chief football strategy officer.
Under Khan's guidance, the Jaguars created a Football Technology and Analytics group in 2012. In addition to being a valued asset to the coaching and scouting departments, the analytics team also explores new technology and its applications within all areas of the Jaguars organization, including player development, injury prevention, game analysis and player evaluation.
Khan, who with his father Shad Khan is an owner of Fulham Football Club, was named Fulham's vice chairman and director of football operations in February 2017. In that role, Khan assumes his responsibilities following a period of advising the football operations at Fulham, particularly in the area of analytics and research. Over the past four years at Fulham, Khan has played an integral role in the identification, recruitment and signing of the players while continuing to oversee the club's statistical research department, which he created in 2015 to analyze football player performance and develop proprietary football performance.
Khan graduated from the College of Business at the University of Illinois in 2007 with a Bachelor of Science degree in finance. Khan graduated from the University of Illinois Laboratory High School in 2001, where his graduating class had the highest ACT average of any class at any school in America. He was also an Illinois State Scholar and a National Merit Semifinalist.
Mark Lamping was named president of the Jacksonville Jaguars on Feb. 13, 2012. Now in his 28th year as an executive in professional sports, Lamping became the Jaguars' first president since the end of the 1996 season.
Lamping's career highlights include 13 years as a marketing executive with Anheuser-Busch, 14 seasons as president of Major League Baseball's St. Louis Cardinals and four years as CEO of New Meadowlands Stadium Company where he oversaw the construction and operation of MetLife Stadium, home to the New York Giants and New York Jets of the NFL. The Giants' 2012 Super Bowl victory enabled Lamping to become one of the few sports executives to have received both a Super Bowl ring and World Series Championship ring. Lamping earned his World Series ring as president of the St. Louis Cardinals following their 2006 championship season.
As president of the Jaguars, Lamping oversees all team business operations in addition to managing other Shad Khan-driven initiatives such as Bold Events and the proposed Jacksonville Shipyards development, which serves as member of Fulham Football Club in London, Khan's Sky Bet Championship club, and he is involved with the ongoing expansion of the Riverside Stand and related Fulham Pier project at the team's stadium, Craven Cottage, all scheduled for completion in 2022.
The Jaguars under Lamping's direction have completed a number of major fan-friendly enhancements to TIAA Bank Field including the installation of the world's largest video boards in 2014, the complete renovations of the Stadium Club sections, the construction of the 5,500-seat Daily's Place amphitheater which opened in 2017 and numerous other amenities that have helped to transform the stadium into a national destination for top sports and entertainment events alike. Lamping also serves on the NFL Stadium Security and Fan Behavior Committee.
General Manager: Trent Baalke
Trent Baalke was hired as the Jaguars general manager on Jan. 21, 2021. He originally joined the Jaguars in February 2020 as the team's director of player personnel before being named the interim general manager on Nov. 29, 2020. Prior to arriving in Jacksonville, Baalke spent 12 seasons with the San Francisco 49ers, rising from the ranks of western region scout (2005-07) to director of player personnel (2008-09) to vice president of player personnel (2010) to general manager (2011-16). He was named Executive of the Year following the 2011 season by the Pro Football Writers of America and Pro Football Weekly after transforming a 6-10 team into a 13-3 team in his first season as general manager with San Francisco.
During Baalke's tenure in the Bay Area, the 49ers appeared in three consecutive NFC Championship games (2011-13) and Super Bowl XLVII, while tallying a 5-3 postseason record. After Baalke began overseeing all player acquisitions in 2010, six acquired players accounted for nine All-Pro selections while eight of those players earned Pro Bowl honors. Overall, the 49ers produced 24 All-Pro selections and 35 Pro Bowl nods from 2010-16.
He spent four years with the Washington Football Team's scouting staff where he served as the college scouting coordinator in his final season. From 2001-03, he served as Washington's national scout. Baalke started his NFL career as a personnel scout with the New York Jets from 1998-2000.
Prior to his NFL career, Baalke worked as a defensive line and strength and conditioning coach at South Dakota State from 1990-95 before working as the athletic director at Shanley High School in Fargo, N.D., in 1996 and 1997. He began his coaching career as a graduate assistant at North Dakota State in 1989 helping the team finish with a 14-0 record and Division II National Championship.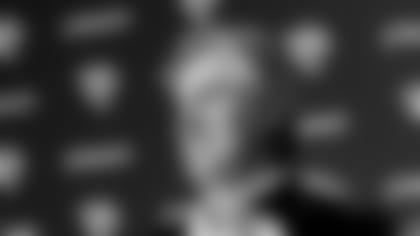 Head Coach: Doug Pederson
The Jacksonville Jaguars hired two-time Super Bowl champion and former NFL QB Doug Pederson as head coach on Feb. 3, 2022. Pederson, 54, joins the Jaguars after most recently spending five seasons as the head coach (2016-20) of the Philadelphia Eagles, compiling a 46-39-1 record during the regular season and postseason. During his time in Philadelphia, the Eagles made the postseason in three consecutive seasons (2017-19) and won two NFC East titles (2017 and 2019). In 2017, Pederson led the Eagles to their first-ever Super Bowl Championship in Super Bowl LII with a 41-33 victory against the Patriots. In Pederson's tenure, 11 players earned Pro Bowl nods, including six players named to multiple Pro Bowls: C Jason Kelce (2016, 2019-20), G Brandon Brooks (2017-19), T Lane Johnson (2017-19), TE Zach Ertz (2017-19), DT Fletcher Cox (2016-20) and S Malcolm Jenkins (2017-18).
Pederson was key in the development of QB Carson Wentz, who threw for 16,811 yards and 113 TDs from 2016-20. Wentz established several single-season franchise records during his time in Philadelphia, including in completions (388 in 2019), completion percentage (69.6 pct. in 2018), passing yards (4,039 in 2019) and passing touchdowns (33 in 2017) under Pederson's tutelage.
In 2020, Wentz threw for 2,620 yards and 16 TDs while rookie QB Jalen Hurts threw for 1,061 yards and six TDs. The Eagles posted the NFL's third-most sacks (49) with Pro Bowl DE Brandon Graham leading the team with 8.0 sacks. Philadelphia posted the league's ninth-most rushing yards (126.7) led by RB Miles Sanders who finished his 2020 season with a team-high 867 rushing yards.
The ROAR, the Jacksonville Jaguars Cheerleaders, are an integral part of the Jaguars entertainment package during all home games. These NFL cheerleaders captivate fans with their high-energy dance routines. When not on the playing field, they serve as goodwill ambassadors for the Jaguars and the NFL by participating in hundreds of community, corporate and charitable events nationally and internationally.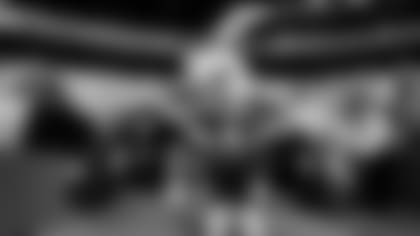 A stray cat found by Wayne Weaver during the construction of TIAA Bank Field who has never left, despite being asked multiple times.
Jaxson, born November 20, 1992, is 8.5 paws (about 7 feet) and weighs 403 pounds (not a whisker more). His first Jaguars game appearance was August 18, 1996 vs. the 49ers preseason game in the United States. Today he is known for his stunts, including bungee jumping off the roofs at TIAA Bank Field and Craven Cottage to celebrate their home games.
Jaxson De Ville is also known as Union Jaxson, the United Kingdom's very own mascot who can often be found out at community events across the UK to help promote the game and the Jaguars to young fans.
Alumni
Offensive Tackle (OT) for the Jaguars between 1995 and 2001. He was the NFL Draft 1995 the second overall pick, becoming the Jaguars first-ever draft pick. As a result of his professional success and local popularity, Jacksonville-area McDonald's restaurants offered the "Boselli Burger" in his honor for a period of time. In 2006 he was the first player to be inducted into the Pride of the Jaguars. Tony is now a TV commentator.
Wayne & Delores Weaver (1993-2011)
Wayne and Delores Weaver were inducted into the Pride of the Jaguars at halftime of their final game as owners of the team on Jan.1, 2021., becoming only the second and third inductees. Three days later, their ownership of the Jaguars was transferred to Shad Khan, ending their tenure that began when the franchise was awarded on Nov. 30, 1992.
During 17 seasons of the Weavers' ownership, the Jaguars were 138-134 in the regular season and 142-140 including postseason contests with six playoff berths and two division titles. The Weavers were on hand for every game during that span – 352 total contests including 69 preseason, 272 regular season and 11 postseason games. In addition, 20 Jaguars players were named to the Pro Bowl during their tenure.
From 1995-2011, the Weavers, through the Weaver Family Foundation, contributed more than $22.6 million to Jacksonville organizations. The Jaguars Foundation also awarded more than $14.8 million in grants to area nonprofit agencies during that time. Wayne Weaver served on four NFL committees: Business Ventures, Investment, Finance and Compensation. Delores Weaver served on two committees: NFL Charities and NFL Giving.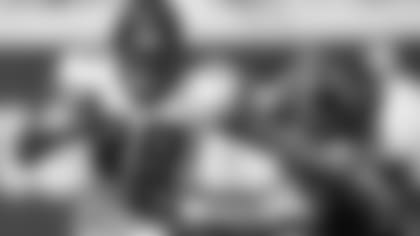 Former RB Fred Taylor became the fourth inductee into the Pride of Jaguars on Sept. 30, 2021. Taylor, who started 136 of 140 games, is one of five players along with Brad Meester, Marcedes Lewis, Jimmy Smith and Josh Scobee to play for 11 or more seasons with the Jaguars.
Taylor ranks fourth in franchise history scoring with 424 points (70 TDs, two 2-point conversions) and broke the rookie scoring record with 102 points (17 TDs) during the 1998 season. He is one of just two Jaguars rookies (Leonard Fournette) to rush for 1,000 yards (1,223). His 17 TDs (14 rushing and three receiving) as a rookie still sit atop the Jaguars single-season TD list. Taylor, the Jaguars career-rushing leader with 11,271 yards, leads second-ranked Maurice Jones Drew (8,071 career rushing yards) by 3,200 yards.
Former QB Mark Brunell became the fifth member inducted into the Pride of the Jaguars on Dec. 15,2013. Owner of nearly ever Jaguars passing record, Brunell is one of 14 players in Jaguars history to play nine seasons or more. He started 117 of his 120 games played and completed 2,184 of 3,616 passes for 25,698 yards with 144 touchdowns and 86 interceptions – all still ranking as Jaguars career records. Brunell's 4,367 passing yards in 1996 led the NFL. He was voted to the AFC Pro Bowl squad three times and was named the game's MVP in 1997. He was voted No. 5 on the Jaguars All-25. Brunell was the Jaguars' starting QB from 1995-2003, posting a winning record as a starter and leading the team to four playoff berths, eight postseason games and two AFC Championship games.
Former WR Jimmy Smith was inducted to the Pride of the Jaguars on Dec. 11,2016, becoming its sixth member. A five-time Pro Bowl selection, Smith was key to the Jaguar's early success when the team earned four straight playoff appearances from 1996-99 and played in eight postseason games, including two AFC Championship appearances. He was the Jaguars' leading receiver in season and was voted to the Pro Bowl five consecutive years from 1997-2001. He was voted No. 3 on the Jaguars All-25.
A Brief History of the Jaguars:
1993: Jacksonville is awarded the 30th franchise of the national football league
1995: First season
1996: Divisional Champions
1997: Playoffs
1998: Playoffs
1999: Divisional Champions
2005: Playoffs
2007: Playoffs
2011: Shad Khan buys Jacksonville Jaguars
2013: David Caldwell appointed General Manager
2013: Gus Bradley appointed Head Coach
2013: Jacksonville Jaguars play in London for the first time
2016: Doug Marrone appointed Head Coach
2017: Divisional Champions
2019: Jacksonville Jaguars celebrate 25 seasons
2021: Urban Meyer appointed Head Coach
2021: Trent Baalke appointed GM