Jaguars Training Camp Know Before You Go | Jacksonville Jaguars - jaguars.com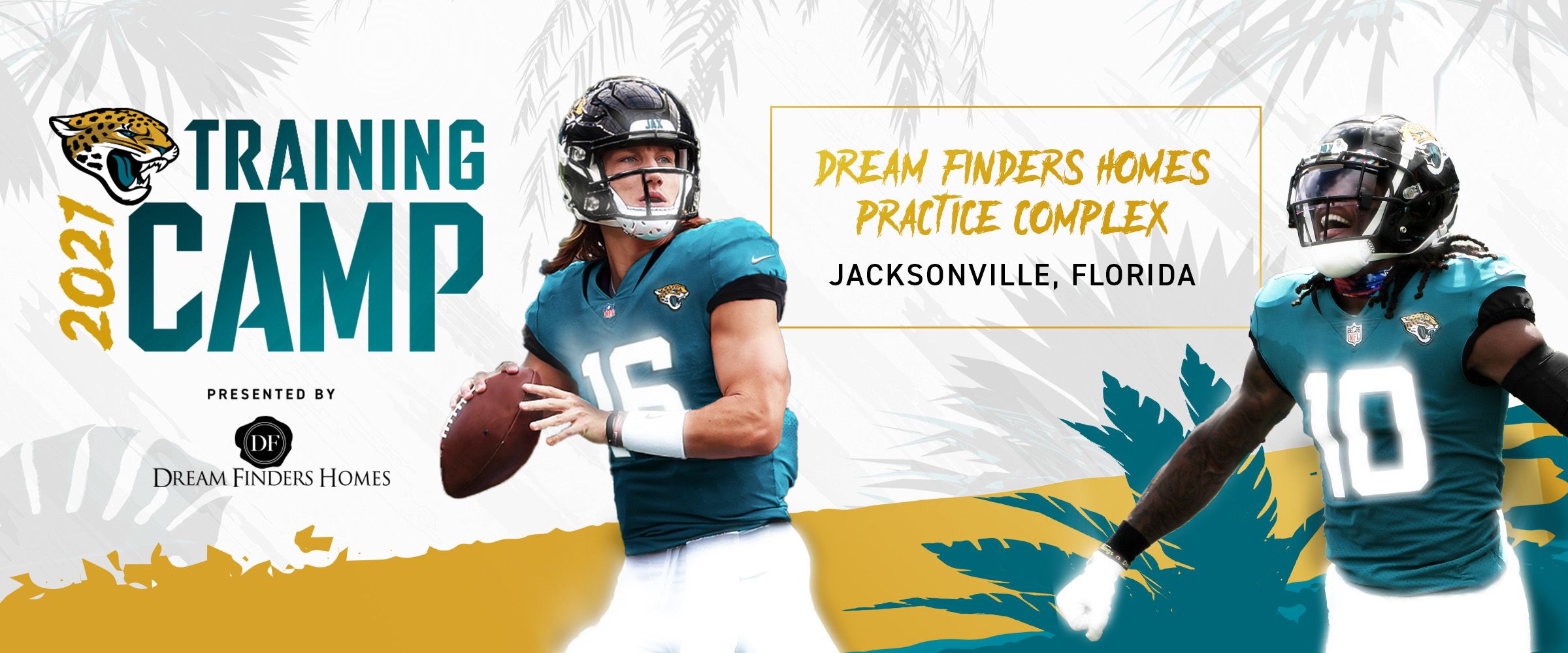 Parking Lots Open: 8:00 AM
Gates Open: 9:00 AM
Estimate Event end: Noon
Parking and Entry
Free parking will be available for ticketed guests in Lot J & Lot P
Entry into training camp will be through Lot R on the north side of the practice fields.
Prohibited Items
Be clear! Nonclear clutch/wallets must be no larger than 4.5" x 6.5". Clear bags must be no larger than 12" x 6"x 12".
The Dream Finders Homes Practice Complex is a smoke-free facility.
Health & Safety
Please stay home if you are feeling sick or have been in contact with any potential COVID-19 cases.
Masks are highly recommended for unvaccinated individuals attending training camp.
Fan Preparations
Limited shaded areas will be available. Please come prepared for hot, summer days in northeast Florida.
Cashless concessions and merchandise. Cash will not be accepted anywhere at training camp.
FAQs
For full event information, visit our FAQ guide here.
Note: Due to the NFL's health and safety protocols, interactions between current players and fans will not be permitted during this year's Training Camp (i.e. autographs or photo opportunities).