1. Really, really important.Pederson maintained faith and belief in this team through a difficult start to the season that included a five-game losing streak. On Sunday, players rewarded that faith and Pederson following the Jaguars' first victory in Nashville since 2013 acknowledging the importance of the moment. "It means a lot," he said. "It means a lot to myself, the organization, the Khans, the people who have been through that." The victory also came a week after the team's most one-sided loss of the season – a 40-14 loss to the Detroit Lions that both quarterback Trevor Lawrence and Pederson called embarrassing. "They bounced back from last week," Pederson said. "We talked a lot about that and how we all felt last week. We knew this was going to be a four-quarter football game." Pederson added, "They understood last week was an embarrassment. We don't ever want to coach and play that way."
2. Getting better all the time.Lawrence on Sunday continued to establish himself as one of the NFL's top young quarterbacks – and continued to establish himself as the Jaguars' franchise quarterback. He completed 30 of 42 passes for 368 yards and three touchdowns with no interceptions and a 121.9 passer rating – his fourth game in the last five over 100 rating. Lawrence also ran for a third-quarter touchdown after missing practice Wednesday and Thursday with a toe injury. "I thought Trevor – for the limited amount of practice this week – played tough, played physical, played smart," Pederson said. "He made some great throws in this football game." Added Pederson, "He's been able to handle everything and now he's battling injury this week. It shows the type of player and person he is – and how tough he is. He's the right leader for us. It can only get better. That's the one thing I'm most encouraged about – is the amount we can pour into him as he leads this team."
3. Urgency, focus.Pederson expected the Jaguars to respond well following the Lions loss. They did just that, turning a 14-7 second-quarter deficit into a 36-14 lead early in the fourth quarter. "The energy level, the sense of urgency is the way we practice," Pederson said. "Guys were dialed in during the week. That's just something I think we learn through the course of the year. It's a repetitive business. Now we have to do it again. The attention to detail, understanding their jobs and roles, is a factory in victories like this."
4. Shaq life. Reserve linebacker Shaq Quarterman played sparingly on defense Sunday, but he made one of the Jaguars' biggest plays of the game. Quarterman hit Titans running back Derrick Henry hard near the sideline late in the second quarter, forcing a fumble that Jaguars outside linebacker Josh Allen recovered at the Jaguars 22 with 1:49 remaining in the second quarter. The Jaguars then drove 78 yards to take a 20-14 lead when Lawrence passed 20 yards to wide receiver Zay Jones with :11 remaining in the half. "It's great for him," Pederson said of Quarterman. "He hasn't had a ton of snaps, obviously, on defense; he's a special teams guy. He's one of those players you love to have on your team. He's a core special teams player. He's a hard worker. He gets an opportunity. He makes a play. It was a great hit on a big back. I'm excited to see that from him."
5. Regarding Henry. The Jaguars not only forced four turnovers and registered four sacks Sunday, but they also kept Henry from dominating the game – at least in the second half. Henry, who had rushed for 345 yards and five touchdowns in his last two games against the Jaguars, rushed for 121 yards and a touchdown on 17 carries Sunday. His three-yard touchdown run gave the Titans an early lead and his 50-yard run set up a touchdown that gave the Titans a 14-7 lead entering the second quarter. But Henry managed just two yards on three carries after halftime, with the Jaguars' two touchdown drives on their first two second-half series giving Jacksonville a 33-14 lead and effectively taking Henry out of the game. "We talked all week that it was going to take 11 on defense to stop this running game," Pederson said. "This is a really good run game. We got penetration and got some guys in the backfield on early downs to trip him up. It was just a great job by our defense after that first quarter-and-a-half or so."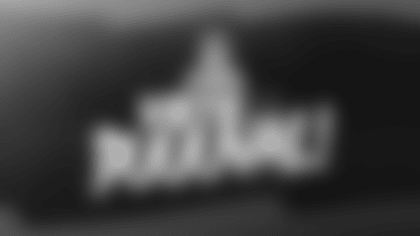 Send Jaguars to the Pro Bowl
Vote now to support your Jaguars in their campaign for the 2023 Pro Bowl!