JACKSONVILLE – Ventrell Miller is in the NFL for many reasons. One is obvious.
"He's a stud," Jay Bateman said.
Bateman, who coached Miller at the University of Florida this past season, said the other reasons the Jaguars selected Miller in Round 4 of the 2023 NFL Draft – leadership, work ethic, productivity – are just as important.
And as Bateman sees it, they're why Miller has a chance for a productive NFL career.
"He's a really positive kid," said Bateman, who worked with Miller as Florida's inside linebackers coach in 2022. "He's got a great personality. What impressed me most is it's rare nowadays to have a kid who's as happy and positive and enthusiastic as he is, yet also has the ability as a leader to confront when things aren't done right.
"I think in the NFL those are the guys you need in that locker room."
Miller, the No. 121 selection by the Jaguars in the '23 draft, registered 240 tackles with 124 solos in four collegiate seasons at Florida. A strong run defender and defensive captain, he had 74 tackles as a senior this past season.
Jaguars General Manager Trent Baalke shortly after the draft discussed not only Miller's ability as a linebacker, but as a potential special teams player.
"He'll compete for a spot," Baalke said. "He's a high intangible guy. He's a baller."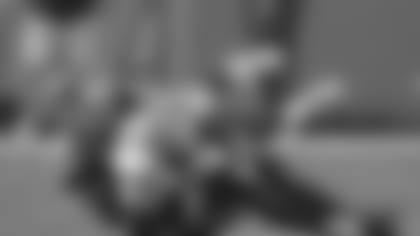 "The ability to negate that angle, leverage, whatever they have on you – and not just be reacting to a play … he has that skillset, and that could help him play pretty quickly."
Bateman, who arrived at Florida before the 2022 season, said his lone season coaching Miller "was like coaching a professional."
"I was constantly thinking, 'OK, I have to get this guy more things to look at,'" Bateman said. "He wanted more. He'd say, 'Send me this, coach. What do they do? Have you noticed this? How should I play this block?' He's that kind of kid.
"We did a lot with him. Mentally, he could get us in and out of looks. He has upper level of overall football knowledge, and he has played a lot. You're getting a pretty polished guy."
Bateman, too, said Miller's unassuming, humble nature belies a player driven on the field.
"I call him the, 'Aw shucks assassin,'" Bateman said. "Ventrell will be a guy who's going to have respect because of how he plays, the effort he plays with, the physicality he plays with, how smart he is. He's also a really, really good locker-room leader. I can't say enough about the guy."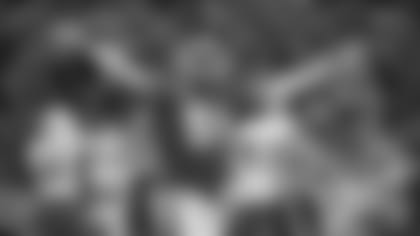 Miller sustained multiple injuries throughout college, playing through a significant foot injury as a senior. He started full-time in 2019, 2020 and 2022 and missed all but two games in 2021 because of a biceps injury.
He sustained his 2022 foot injury in Week 2, missing one game and playing through it despite needing postseason surgery that kept him out of the Reese's Senior Bowl in January.
"When he got hurt last season, it was, 'OK, but you think I can still play … we have to manage it. Let's go do it,''' Bateman said. "I think that's his outlook on life. He realized he could do it and set a goal for himself. He has had obstacles placed in his way. He's a driven dude.
"I just think he's everything you want at that position, and as a person."
Bateman said Miller's productivity and potential comes not only from high-end physical ability, but equally high-end knowledge of – and passion for – football.
"Like most guys that play in the NFL, he has a lot of ability," Bateman said. "He's a talented kid, but what makes him unique is he's got a pretty uncanny ability on the field. He's a really fast processor of information.
"He is fast. He is powerful. He can roll. But pre-snap, he's going to take snapshots of what the opponents are doing and really have a plan. He knows who's coming in to block him. The NFL scouts and coaches said this to me, that that's the thing that will probably pretty quickly help him at the NFL level.