JACKSONVILLE – The Cardiac Cats started frigid, then they got hot. Really hot. Then they came back.
Trevor Lawrence followed four first-half interceptions with four touchdown passes, and a Jaguars team that thrived on late dramatics to make the postseason pulled off its most stunning rally – a 31-30 victory over the Los Angeles Chargers in front of 70,250 in an AFC Wild Card Playoff game at TIAA Bank Field Saturday.
"It kind of epitomizes our season," Lawrence said. "We're never out of it."
Kicker Riley Patterson's 36-yard field goal with :00 remaining gave the Jaguars the victory. They trailed 27-0 in the second quarter, then rallied to within 30-28 with Lawrence's fourth touchdown pass in as many series – a nine-yarder to wide receiver Christian Kirk with 5:25 remaining.
Lawrence, who led consecutive second-half touchdown drives of 89, 68 and 70 yards, drove the Jaguars 61 yards on 10 plays to set up Patterson's game-winner. Lawrence had pulled the Jaguars to within two with a one-yard dive for a two-point conversion after Kirk's touchdown.
"That's what I love about Trevor," Pederson said, calling Saturday "a great performance by our quarterback."
Patterson's game-winner came two plays after a 25-yard run by Jaguars running back Travis Etienne Jr. on fourth-and-1 from the Chargers 41.
"A thing of beauty," Pederson called Patterson's game-winning field goal.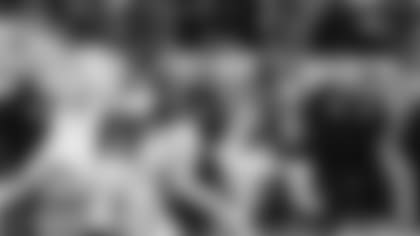 The 27-point rally marked the third-biggest comeback in NFL postseason history.
"This one was unique," Jaguars wide receiver Zay Jones said.
The AFC South Champion Jaguars (10-8) trailed 27-7 at halftime after committing five first-half turnovers, including four interceptions by Lawrence.
Lawrence's three first-quarter interceptions all led to Los Angeles scores, and the Chargers led 17-0 after the first quarter. Chargers cornerback Asante Samuel Jr. intercepted Lawrence three times in the first half, and Lawrence threw four first-half interceptions.
Los Angeles drove 34 yards for its first two touchdowns and drove 35 yards for 17 of its 27 first-half points.
The Jaguars, who rallied from 17, 17, nine and 10 points behind to win their final four regular-season home games, then rallied again in front of a frenzied crowd – with Lawrence throwing a touchdown pass to tight end Evan Engram late in the second quarter and third-quarter touchdown passes to wide receivers Marvin Jones Jr. and Zay Jones to pull the Jaguars to within 30-20 entering the fourth quarter.
Chargers quarterback Justin Herbert, the No. 6 overall selection in the 2020 NFL Draft, completed 24 of 43 passes for 273 yards and one touchdown. The Jaguars registered three sacks and no takeaways.
Lawrence, the No. 1 overall selection in the 2021 NFL Draft, completed 28 of 47 passes for 288 yards and four touchdowns with four interceptions. Etienne rushed for 109 yards on 20 carries.
"We all believed; we really did," Lawrence said. "That's the crazy thing. It's easy to say it after but you don't win a game like that if you don't really believe it yourself. It was a special night. I'm just proud of the group, this city … it was a special night for a lot of people and I'm just thankful for everybody who played a part in it."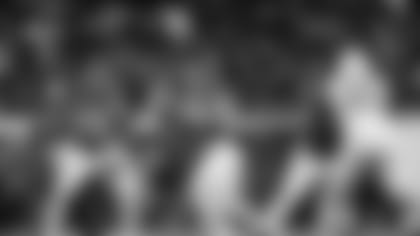 The Chargers took a quick lead by taking advantage of an early Jaguars giveaway, with running back Austin Ekelar's 13-yard run giving Los Angeles a 7-0 lead with 13:33 remaining in the first quarter; Chargers linebacker Drue Tranquill ended the game's opening possession when he intercepted a tipped pass by Lawrence and returned it to the Jaguars 18. Chargers kicker Cameron Dicker's 22-yard field goal capped a 12-play, 57-yard drive on the ensuing series and gave Los Angeles a 10-0 lead with 5:30 remaining in the first quarter; Samuel intercepted Lawrence on fourth-and-seven from the Chargers 33 on the previous drive. Ekelar's six-yard run pushed the Chargers' lead to 17-0 with :49 remaining in the quarter, a touchdown that followed Lawrence's third interception in the game's first four series – this one by Samuel, who returned it to the Jaguars 16.
Herbert's nine-yard pass to wide receiver Gerald Everett capped a 62-yard, 11-play drive and pushed the Chargers' lead to 24-0 with 7:12 remaining in the second quarter. Samuel ended the Jaguars' ensuing drive with his third interception. The Chargers pushed the lead to 27-0 with Dicker's 23-yard field goal with 4:25 remaining in the second quarter after recovering a muffed punt, with the Lawrence passing nine yards to Engram to cut the Chargers' lead to 27-7 with :24 remaining in the half.
Lawrence's six-yard touchdown pass to wide receiver Marvin Jones capped a 14-play, 89-yard drive that consumed 7:17 and cut the Chargers' lead to 27-14 with 5:11 remaining in the third quarter. Dicker's 50-yard field goal pushed the Chargers' lead to 30-14 with 2:58 remaining in the third quarter. Lawrence's 39-yard pass to a wide open Zay Jones pulled the Jaguars to within 30-20 with :44 remaining in the third quarter, with Lawrence's conversion pass to Zay Jones incomplete.
Lawrence's fourth touchdown pass of the game – this one a nine-yarder to wide receiver Christian Kirk – pulled the Jaguars to within 30-26 with 5:25 remaining in the fourth quarter. Lawrence dove over on the conversion to pull the Jaguars to within 30-28.
Four Jaguars players listed as questionable on the week's final injury report – Lawrence (toe), wide receiver Jamal Agnew (shoulder), long snapper Ross Matiscik (back) and right guard Brandon Scherff (abdomen) – played Saturday, while wide receiver Kendric Pryor (shoulder) was among five inactive Jaguars players Saturday. The other inactives: Cornerback Montaric Brown, cornerback Gregory Junior, outside linebacker De'Shaan Dixon and defensive lineman Jeremiah Ledbetter.