We've got you covered on how to follow along as the Jacksonville Jaguars play the Kansas City Chiefs in the AFC Divisional playoff round at Arrowhead Stadium in Kansas City, Missouri.
MATCH UP
The Jaguars travel to Kansas City for the AFC Divisional contest, marking their first game against Kansas City in the postseason. Jacksonville previously faced off against the Chiefs in Week 10 of the regular season at Arrowhead Stadium.
In the AFC Wild Card Round, the Jaguars came back from down 27 points to defeat the Chargers, 31-30, behind a game-winning field goal from K Riley Patterson.
The game will be broadcast on NBC with Mike Tirico (analyst), Cris Collinsworth (play-by-play) and Melissa Stark (sideline reporter) on the call.
After their 31-30 win against the Chargers, the Jaguars improved to 8-7 in the postseason as a franchise. Head Coach Doug Pederson has totaled a 5-2 postseason record, marking the second-best winning percentage in the postseason among all active head coaches (minimum five games).
GAME DATE/TIME
Saturday, January 21, 2023
Kickoff is set for 4:30 PM ET
LOCATION
GEHA Field at Arrowhead Stadium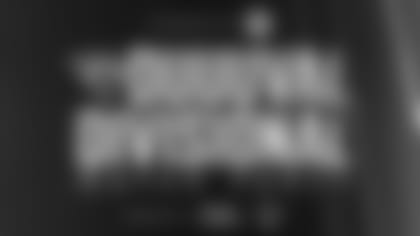 Join us LIVE at Daily's place on Saturday, January 21 at 4:30 PM for the official DUUUVAL Divisional Watch Party in partnership with the City of Jacksonville.
Watch the game from a LIVE broadcast stream, purchase swag from Fanatics, place your 2023 Season Ticket Deposits, enter to win FREE merch, and more. Must reserve a ticket to attend. Admission is FREE. Concessions will be available for purchase in Daily's Place, the Bud Light Party Zone and Fields Auto Group Terrace Suite.
For more information about the event, click HERE.
To reserve your tickets, click HERE. Act quick, limited inventory available.
STREAMING OPTIONS
NFL+ | Click To Subscribe
Watch live local & primetime Regular Season and Postseason games on your phone or tablet, game replays, and more.
Geographic and device restrictions apply. Local & Primetime games only. Data charges may apply.
TV + WEB SCHEDULE
PUBLIX TAILGATE SHOW: 1:30 PM ET - JAGUARS.COM, YOUTUBE, TWITTER, FACEBOOK
KC vs. JAX: 4:30 PM ET - NBC
JAGUARS FLORIDA HOME AC POSTGAME: END OF GAME - JAGUARS.COM, YOUTUBE, TWITTER, FACEBOOK
Table inside Article

| TV BROADCAST INFORMATION | |
| --- | --- |
| Network | NBC |
| Play-by-Play | Mike Tirico |
| Analyst | Cris Collinsworth |
| Sideline Reporter | Melissa Stark |
RADIO SCHEDULE
Jaguars radio can be heard on WJXL (1010AM, 92.5 FM) and 99.9 FM Gator Country.
PUBLIX TAILGATE SHOW: 1:30 PM ET - 1010XL, 92.5 FM
COUNTDOWN TO KICKOFF: 3:30 PM ET - 1010XL, 92.5 FM, 99.9 FM
JAGUARS GAME DAY: 4:30PM ET - 1010XL, 92.5 FM, 99.9 FM
JAGUARS FLORIDA HOME AC POST GAME: End of Game - 1010XL, 92.5 FM, 99.9 FM
JAGUARS SCOREBOARD SHOW: 1 hour after the game - 1010XL, 92.5 FM
Table inside Article

| RADIO BROADCAST INFORMATION | |
| --- | --- |
| Station | 1010XL | 92.5 FM |
| Play-by-Play | Frank Frangie |
| Analyst | Jeff Lageman |
| Analyst | Tony Boselli |
| Field Reporter | Bucky Brooks |
OUT-OF-MARKET RADIO
STAY CONNECTED
Get all your gameday coverage at Jaguars.com. Follow on the go with the Jaguars app for exclusive content, enhanced game day alerts and more. Stay connected with the Jacksonville Jaguars by following the team on all the following social media channels: