JACKSONVILLE – The Jaguars' opponents for next season are set.
The Jaguars in 2023 will play all four teams from the AFC North, all four teams from the NFC South and the first-place teams from the NFC West, AFC West and AFC East. NFL schedules are determined each season by a set, rotating formula – with teams playing an entire division from their own conference every three seasons and an entire division from the other conference every four seasons.
The Jaguars also will play all three of their AFC South rivals – the Tennessee Titans, Indianapolis Colts and Houston Texans – in home and away games.
The Jaguars' home opponents for 2023:
Tennessee (7-10 in 2022)
Indianapolis (4-12-1)
Houston (3-13-1)
Baltimore Ravens (10-7)
Atlanta Falcons (7-10)
Cincinnati Bengals (12-4)
Carolina Panthers (7-10)
Kansas City Chiefs (14-3)
San Francisco 49ers (13-4)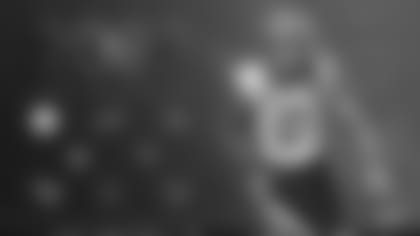 The Jaguars' away opponents for 2023:
Tennessee
Indianapolis
Houston
Cleveland Browns (7-10)
New Orleans Saints (7-10)
Tampa Bay Buccaneers (8-9)
Pittsburgh Steelers (9-8)
Buffalo Bills (13-3)
The Jaguars' opponents include five 2022 division champions – Cincinnati, Kansas City, Tampa Bay, Buffalo and San Francisco – and one more playoff team: Baltimore.
The NFL will announce the 2023 schedule on May 11, 2023 at 8:00 PM ET. Learn more HERE.
Buy your 2023 Season Tickets HERE.
(Article updated May 8, 2023)