JACKSONVILLE – Consider this an opportunity. A big one.
Consider the timing right, too.
Jaguars Head Coach Doug Pederson this week discussed what makes Sunday's game against the Tennessee Titans important. The reason is simple, as Pederson sees it.
"You have to be able to win your division," Pederson said as the Jaguars (4-8) prepared to play the Titans (7-5) at Nissan Stadium in Nashville, Tenn., Sunday at 1 p.m. "You have to be able to take care of business there."
The Jaguars haven't done that lately, particularly against Tennessee. They are 5-16 in the division since winning their lone AFC South title in 2017 and correspondingly have struggled against the Titans, winning one of the last 10 meetings and not winning in Nashville since 2013.
They have lost the last four games in Nashville by an average of 31.25-14.75, and the Titans won last season's game there, 20-0.
The Titans have won the last two AFC South titles.
"Tennessee has been on top," right tackle Jawaan Taylor said. "It's pivotal that you give your best, especially in those games in those division games against division opponents. We have to play our best game and give our all."
Important, too, to players this week: Not only showing they can play well and win against a good opponent in a difficult environment but doing so a week after their most one-sided loss of the season – 40-14 loss to the Detroit Lions, a game in which the Lions scored on every possession until kneeling to run out the clock at the end of the game.
"That's definitely not who we are," Taylor said. "We want to go out and have a better week this week. We've got to put that one behind us."
Said Pederson, "I don't know that it's necessarily a need to 'prove it.' I think it's the upset, the disappointment, the embarrassment … the 'That's-what-you-put-on-film?' question. That's everybody – coaches, players. That's the sense I felt Monday. Once get through it and you focus on the next week's opponent, you put it behind you and you learn from it and get ready for another opportunity.
Pederson added, "It's going to be my job this week to make sure everybody's on point."
Pederson in that sense called Sunday a matchup of similar teams, with the Titans losing to the Philadelphia Eagles, 35-10.
"That's not who we are, last week," Pederson said. "I know that's not who Tennessee is, that game they had had last week. It's two teams that are probably a little upset."
While the Jaguars trail the Titans by three games with five remaining, they have two games remaining against Tennessee – Sunday and in Jacksonville in the regular-season finale. The Jaguars would win the AFC South with victories in their final five games if the Titans lose to one of their three other than the Jaguars – at the Houston Texans (1-10-1), at the Los Angeles Chargers (6-6) and home against the Dallas Cowboys (9-3).
The Jaguars play host to Dallas and also visit the New York Jets (7-5) and Houston in addition to their remaining games against Tennessee.
"You're running out of opportunities," Pederson said. "We've got five games, three division opponents and two games against the same team so you're looking up and you're running out of chances."
Pederson added, "Do I believe we still have an opportunity? I also believe the players believe that. We say this all the time: 'Control what you can control. It's about us. Prepare to win. Keep it simple.' You can't worry about the outside world. You can't worry about what people are saying about you.
"You just have to put your head down, go to work and try to improve each week."
Pederson on the Titans: "This is a good football team. Our guys better be prepared and ready to go. They're well-coached. They feed off of him (Head Coach Mike Vrabel) – his excitement and enthusiasm. It's a disciplined group. They've got players who have played together a long time. You see it. You see it on tape when you watch them. It's a solid group on both sides of the football. It's going to be a 60-minute football game. It's going to be a physical football game. Our guys need to understand that."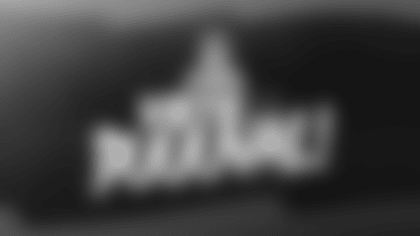 Send Jaguars to the Pro Bowl
Vote now to support your Jaguars in their campaign for the 2023 Pro Bowl!