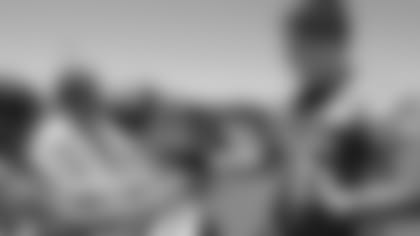 ](http://bit.ly/13RookieCamp3)

JACKSONVILLE – The Jaguars once again are opening part of their offseason to the public.
The Jaguars will open their two-day May rookie minicamp to the public, as well as one veteran minicamp practice in June, the team announced on Wednesday.
Both days of the team's rookie minicamp at the Florida Blue Practice Fields adjacent to EverBank Field will be free and open to the public. Those practices will be held Friday, May 16 and Saturday, May 17 from 1:10-3:15 p.m., with alumni players signing autographs before the May 17 practice.
The Jaguars also will hold their mandatory veteran minicamp June 17-19.  The June 19 practice will be open to the public and run from 11:00 a.m.-1:20 p.m.
The Jaguars will hold 10 organized team activities practices in May and June, with the first OTA session scheduled for Tuesday, May 27. No OTA practices are open to the public.