JACKSONVILLE – What matters is the now, the moment.
Doug Pederson knows this from experience, and that's the focus as the Jaguars prepare for their first postseason game in five seasons – their first with Pederson as head coach.
What happened three months ago isn't important.
Or what happened the past few weeks.
"It's postseason football," Pederson said early Tuesday afternoon as the AFC South-champion and No. 4-seed Jaguars (9-8) prepared to play the No. 5-seeded Los Angeles Chargers (10-7) at TIAA Bank Field Saturday at 8:15 p.m.
"Everything matters and we just have to prepare and get ready for a good game."
Saturday's matchup features teams with similarities.
Both teams feature young, ascending quarterbacks – second-year veteran Trevor Lawrence for the Jaguars and third-year veteran Justin Herbert for the Chargers. Both will make their postseason debut Saturday.
"They're very similar," Pederson said. "It should be a should be a fun game to watch both of these guys play."
Both teams surged to the postseason, with the Chargers winning four consecutive games to clinch a wild-card spot before losing to the Denver Broncos Sunday in a game that meant nothing to their playoff positioning. The Jaguars won five consecutive games to end the season, clinching their first AFC South title since 2017 with a 20-16 victory over the Tennessee Titans in the regular-season finale at TIAA Bank Field Saturday.
"There are some similarities," Pederson said.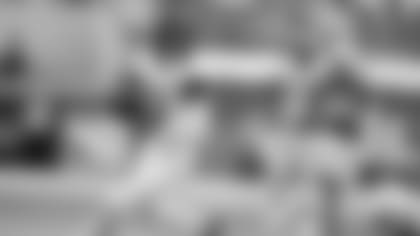 The Jaguars beat the Chargers in Week 3, pulling away in the second half of a 38-10 victory with Lawrence passing for three touchdowns and outgaining the Chargers 413-312. The Chargers played that game without wide receiver Keenan Allen and with Herbert dealing with a rib injury.
"They're different; we're different," Pederson said. "That was a long time ago. There are some new faces on their side. There are some new faces on our side. You're not going to trick anybody. It just comes down to execution, both sides, them and us."
Pederson added of using Week 3 to prepare this week, "You go back and you watch it and you see, just from an Xs and Os standpoint and personnel standpoint, kind of how we attack them and how they attacked us, both sides of the ball and special teams. Then you kind of look at the whole body of work since, and if there's anything that's changed and why it's changed, and then you put your game plan together that way."
The Jaguars enter the postseason as a young team, with guard Tyler Shatley the lone player who has played a postseason game with the team. That was following the 2017 season, when the Jaguars won the AFC South and made the AFC Championship Game. Eleven other players have postseason experience with other teams, with Pederson having coached the Philadelphia Eagles to three postseason appearances from 2017-2019 – a run that included a victory in Super Bowl LII following the 2017 season.
"It's one thing to get through the regular season," Pederson said. "Last week was a playoff game for us, and we understand that. The physicality and the speed of that game, it's just going to carry over to this game. Having gone through it now with this team, I think it prepares you for what's coming next.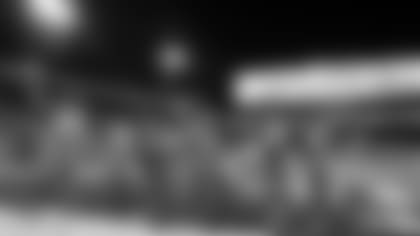 "It's not a panic situation or anything like that, but you just have to remind them that everything we do on and off the football field this week can matter."
And while what the Jaguars did over the last month this season also matters, with the Jaguars' five-game winning streak their longest in seventeen seasons, Pederson said Tuesday now is not the time to think about such things.
"I'll wait until after the season probably to reflect back," he said. "I can see it, but I think once the season's over, you kind of go back and go through the season, you kind of sit down and really understand kind of what you did."
Lawrence practiced limited Tuesday with a toe injury; he has played through the injury the last five games. Wide receiver Jamal Agnew (shoulder) and right guard Brandon Scherff (abdomen) also practiced limited, with Scherff having played through an ankle injury Saturday and multiple weeks before that. Long snapper Ross Matiscik (back) and kicker Riley Patterson (knee) missed practice, with Matiscik playing through the injury the last two weeks.