JACKSONVILLE – How this is perceived isn't important to Doug Pederson.
What matters to Pederson is what the Jaguars are doing in his first remarkable season as head coach, a season that continues Saturday in Kansas City.
Yes, it's a great story. And yes, the Jaguars are surprising observers.
None of which will matter in four days.
"We're one of four in the AFC left, and that says a lot about these guys," Pederson said Tuesday afternoon as the Jaguars (10-8) prepared to play the Kansas City Chiefs (14-3) in a 2022 AFC Divisional Playoff at GEHA Field at Arrowhead Stadium in Kansas City, Mo., Saturday at 4:30 p.m.
"If you lose, you're not playing anymore," defensive end Josh Allen said. "We want to keep on going. We have a good opportunity to win this game. We're going to prepare and put ourselves in position to win. We've just got to win."
The Jaguars indeed are one of four AFC teams remaining in the playoffs. And if any of the eight NFL teams playing this weekend can be considered a surprise, it's a Jaguars team that finished with the NFL's worst record in 2020 and 2021 – then started this season 2-6 and trailed the Tennessee Titans in the AFC South by four games with seven remaining.
"We earned the position we're in; we're here now," wide receiver Zay Jones said. "There are four teams remaining and we're here now."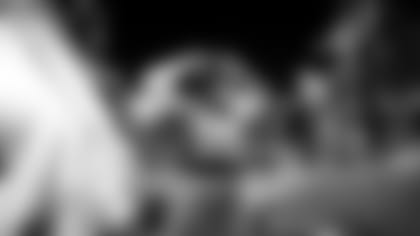 "It is a beautiful time to be a Jag," he said. "We look to continue it even more, but we have to handle business each and every day. I'm going to cherish the way we felt and how the fan base felt [after Saturday's victory], the emotions you feel.
"We want to feel that same feeling again, if not more."
The Jaguars enter Saturday as the AFC's No. 4 seed and are a heavy underdog to a Chiefs team that won a seventh consecutive AFC West title and is the conference's No. 1 seed for a third time in five seasons.
The Jaguars on Saturday also will play on the road in one of the NFL's most-difficult environments, with the Chiefs having won seven of nine postseason games at Arrowhead in the last four seasons. They are 4-0 in divisional playoff games during that span.
"It's a great atmosphere," Pederson said. "We have to embrace it. No one expects us to do anything, so go play, have fun, enjoy the moment and let's see what happens. We've put ourselves in this position to be one of the four remaining AFC teams and you have a lot to play for.
"Whether we win, whether we lose, our season was a huge success from that standpoint: first year together, overcome a lot of adversity from last year to this year and pushing these guys through."
The Jaguars won seven of their last nine regular-season games, including the last five to end the regular season. They enter Saturday on a six-game winning streak, the third-longest winning streak in the franchise's 28-year history and the longest since they won 11 consecutive games in 1999.
The Jaguars have come from behind to win seven of their last eight victories and rallied from a 27-point first-half deficit to beat the Chargers, 31-30.
"It's a credit to those players in the locker room and coaching staff, believing in each other, obviously working hard," Pederson said. "I try to block out the best I can with the team. You just block out the noise, you block out the negativity, whether it's lack of respect or whatever.
"What we've done down the stretch, regardless of the mishaps, we're here."
Quarterback Trevor Lawrence practiced limited Tuesday with a toe injury; he has played through the injury the last six games. Right guard Brandon Scherff (abdomen) and long snapper Ross Matiscik (back) missed practice Tuesday, with both players having played through the injuries the last three games. Wide receiver Kendric Pryor (shoulder), wide receiver Jamal Agnew (shoulder) and center Luke Fortner (back) practiced limited Tuesday; Pryor was inactive Saturday, Agnew played through the injury and Fortner was added to the injury report this week.