JACKSONVILLE – The task is doing the job.
The motivation, in fact, remains very real.
"I talked to them (Jaguars players) about, 'There's still five days left in the season,''' Bevell said Wednesday as the Jaguars (2-14) prepared to play the Indianapolis Colts (9-7) at TIAA Bank Field Sunday at 1 p.m. "It's our job to go out and put five great days together.
"We're playing a division opponent that has a shot to make the playoffs. We want to do everything we can to keep divisional opponents from doing that."
Jaguars rookie quarterback Trevor Lawrence on Wednesday reiterated what he said following a loss to the New England Patriots this past Sunday – that despite an eight-game losing streak, the focus entering the regular-season finale must remain on the game and not the offseason.
"You have to have short memory in this league, as an individual and as a team," Lawrence said. "You have to be ready to move on and flip the page pretty quickly. We did that today. We want to finish the season on a win. We just want to play well."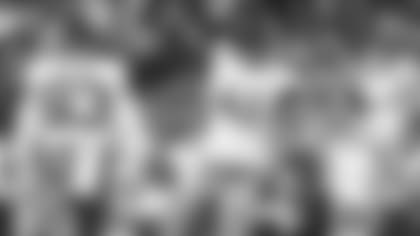 "That's the focus this week. Everybody's locked in for five more days: five more days of 100 percent focus, then you have a whole offseason to take some time off and get ready for next year."
Jaguars third-year defensive end Josh Allen made clear his approach Sunday, with the Colts needing a victory to secure an AFC Wild-Card spot.
"I'm ready," Allen said. "We're going to play as hard as we can, I know that. We're going to try to do as much as we can for them not to get into the playoffs. They know what's at stake in this game, so we know what type of game we're going to get from those guys.
"I feel like we're ready for that challenge. We just have to be prepared and be ready to play for everything. They're going to leave everything out there. So, if we don't come out there with that mindset, it can get bad."
The Jaguars have beaten the Colts at TIAA Bank Field every season since 2015.
"We know this team," Allen said. "We compete with this team every time. We're ready."
Bevell said pride and professionalism remains a factor.
"There's plenty to play for," he said. "They're also playing for the name on their back. Everything we do is being evaluated. These guys are motivated. I do know these guys care. I'm around them every day. This is an important thing to them. I think they'll be ready to go.
"There would be nothing better than to have a good taste in our mouth and go out of this season with a win."