JACKSONVILLE – Creativity is a buzzword this week around the Jaguars.
And creativity indeed was a major topic when offensive coordinator Darrell Bevell spoke to the media Wednesday – one day after Head Coach Urban Meyer said more was needed from the offensive coaching staff.
Bevell agreed, and said creativity is simply defined.
"It looks creative when you're moving down the field and scoring points," Bevell said as the Jaguars (2-8) prepared to play the Atlanta Falcons (4-6) at TIAA Bank Field Sunday at 1 p.m.
The Jaguars through six games this season averaged 19.3 points a game, averaging 10.3 points since a Week 7 bye. Meyer on Tuesday said he liked the trajectory of the offense until the bye, and Bevell agreed with Meyer that that trajectory had changed in recent weeks.
"Obviously, we have to move the ball, we have to score points – all those things," Bevell said. "I felt like early in the year we were kind of on an upward trajectory and I thought we were improving each and every week. We've kind of leveled off or even taken a step back.
"We have great guys. They're working their tails off to get better. We're trying to be creative with the things we're trying to ask them to do and put guys in positions to be successful.
"We'll continue to work that way."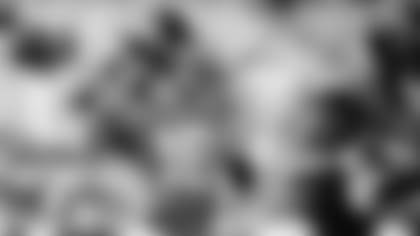 Rookie quarterback Trevor Lawrence has completed 79 of 140 passes for 676 yards and one touchdown with one interception since the bye. The No. 1 overall selection in the 2021 NFL Draft had a passer rating of more than 90 in three consecutive games before the bye. His rating of 81.7 against San Francisco this past Sunday was his highest in the past four games.
"It's mostly about execution," Lawrence said. "That's something we've talked about a lot. It's something we've met as an offense and talked about. We've just got to get better. We have to execute. It's the details and the stuff that is in – whatever the install is, whatever our game plan is – we have to know it like the back of our hand and execute that.
"That's the starting point. Going from there, you can add wrinkles and you can do whatever, but that's where we have to start. I don't think it's always about the creativity. That's my honest opinion. Sometimes it is, but I don't necessarily think that's the sole reason."
The Jaguars in the last four games have scored four touchdowns, all when trailing by at least 10 points. Running back James Robinson missed part of one of those games with a heel injury and all of another, averaging 3.58 yards per carry in the last two games after averaging 5.47 yards before the injury.
"There are still things you can do," Bevell said. "We're always looking to add things to the offense and really what we add is what can help a certain player be successful. We look at other teams and have a lot of experience on our staff as well: 'What have you done to do this?' We look for that every week.
"Sometimes it doesn't fit for the specific week or the specific scheme, we're always looking."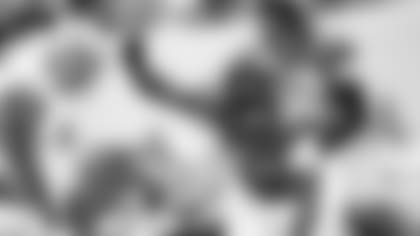 Allowing Lawrence to use the mobility he showed at Clemson while also limiting his exposure to injury has been a season-long topic, and Meyer said this week coaches continue to discuss it. Bevell addressed the issue Wednesday, saying: "There needs to be a marriage between the run and the pass. Most of the time when you're running bootlegs, they're coming off your run game, so the score needs to be in the balance so to speak. If you're run faking down 20 points, the defense plays it different. Trevor is really good on the run. It's one of the best things he does. We're always looking to find ways to that for him."
Bevell on Lawrence: "I think he's getting better. Last week was a good game for him. I liked some of the things he was doing, using his legs and you could see him getting through some of his progressions. All of us have to help lift him. He can't do it by himself, but neither can anybody else. It takes 11 guys working together. His development is still continuing He's a rookie quarterback, so there's a lot to learn. The NFL is way different than college in terms of how you play offensive football. He's doing a great job of continuing to get better each and every week."
Defensive end/linebacker Josh Allen on facing a Falcons offense that features tight end Kyle Pitts, quarterback Matt Ryan and wide receiver Cordarrelle Patterson: "It's just another week in the NFL. Kyle Pitts has made a lot of great catches and he's somebody we have to keep our eye on. With all of that, we have to affect this quarterback. If we do that, forget everything else after that."
Jaguars cornerback Shaq Griffin (concussion) missed practice Wednesday, as did wide receiver Tavon Austin (shoulder) and linebacker Myles Jack (knee). Griffin and Austin sustained the injuries against the San Francisco 49ers this past Sunday, while Jack has played through the issue starting each of the last two games. Limited for the Jaguars in practice Wednesday were punter Logan Cooke (left knee), Robinson (heel/knee), cornerback Tyson Campbell (shoulder), linebacker Dakota Allen (shoulder) and safety Andre Cisco (groin).
Purchase tickets for this Week 12 matchup, here.