JACKSONVILLE – Josh Allen wants something made clear.
Jaguars players care about this. A lot.
And even if the results aren't yet showing on the field, the Jaguars' third-year veteran defensive end/outside linebacker said he has little doubt they will show. Absolutely and positively.
"We're some fighters," he said this week. "It may not seem ideal right now. It may not seem like the best. But you have guys out here busting their butt, every play. You have guys who want to get better every single day."
Allen, the No. 7 overall selection in the 2019 NFL Draft and a team captain/leader, discussed multiple topics when he joined senior writer John Oehser for this week's Week 9 2021 O-Zone Podcast. Included: the progress he has made in recent weeks, having recorded two sacks in a 31-7 loss to the Seattle Seahawks this season to move his team-leading total this season to 4.5.
"I feel like I'm still in that growing phase," he said. "I'm not going to say I'm completely there, but I am taking that next step forward in my game and where I need to be. As long as I maintain and put the faith in myself and my teammates, I feel like the sky's the limit."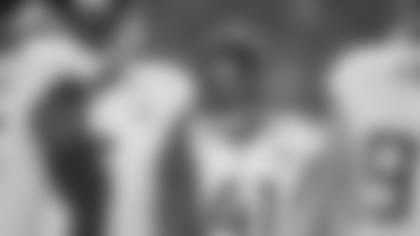 Added Allen, "I enjoy being out here. I enjoy strapping up. I enjoy taking the field every play and I don't take any of those plays for granted, because you don't know when it's going to be your last. That's my mindset. I still want to be the best. That's how I play and that's how I'm forever going to play."
But Allen said his main focus is the team and the improvement he said he is seeing – and that he said he is confident others will see soon, too.
"You have guys who want to put on for the city, want to put on for themselves, want to put on for the team," Allen said. "They're going to give it their all every week. I know it may not seem like bull right now, but we're going to turn this around. Trust and believe in my words: It's going to happen.
"Who knows when it's going to happen? I want it to happen now because I'm tired of it. We're all tired of it. I know everyone's tired of it. But we're going to bust our butts. We love this organization and we're going to go out and do everything we can for it.
To hear the entire O-Zone Podcast with Allen, click HERE.