JACKSONVILLE – Senior writer John Oehser, senior correspondent Brian Sexton and team reporter Ashlyn Sullivan offer quick thoughts on the Jaguars' 21-14 loss to the Atlanta Falcons in a 2021 Week 12 game at TIAA Bank Field in Jacksonville Sunday
C'mon man. This game felt familiar in a lot of stretches Sunday – and that's not great for a Jaguars team that has lost three consecutive games after winning two of three around a late October bye. The most discouraging familiarity Sunday came in the second quarter, as the Jaguars again gave their opponent – this time a struggling Falcons team – too many opportunities. An offsides penalty on defensive end Lerentee McCray early in the period turned a punting situation into a first down – and two later mistakes proved more costly. After running back James Robinson's lost fumble at the Jaguars 29, a 15-yard unsportsmanlike "leverage" penalty on Jaguars defensive lineman Roy Robertson-Harris led directly to a 12-yard touchdown run by Falcons wide receiver Cordarrelle Patterson. That's another case of a Jaguars mistake keeping a drive alive – something that has been the norm in recent weeks. "You can't be having those," defensive end/linebacker Josh Allen said. "It's the same thing every week. I'm tired of just saying the same and tired of giving ya'll the same answer. We've got to correct those mistakes and not let those happen again. We have to look at ourselves and say, 'We can't make those mistakes.; We have to find out what the problem is and move on." The Jaguars deserve credit – a lot of credit – for rallying Sunday. But they must stop giving opponents large first-half leads that are too tough for this team to overcome right now.
Signs of life. Yes, the Jaguars lost a third consecutive game Sunday, and there was frustration after a rally fell short for a second time in three games. But there also were positives Sunday, particularly offensively and particularly in the second half. Jaguars quarterback Trevor Lawrence threw a touchdown pass for the first time in four games – and there seemed to be a confidence to Lawrence and the offense in the second and third quarters that has been too rare this season. A tangible reason for the improvement was the Jaguars used run-pass option – requiring Lawrence use his mobility – more than has been the case much of the season. Lawrence was effective doing so, rushing five times for 39 yards and three times for 27 yards on two second-half scoring drives. Head Coach Urban Meyer said afterward the offense likely will use that approach moving forward. Perhaps that's the beginning of an offensive identity. Stay tuned.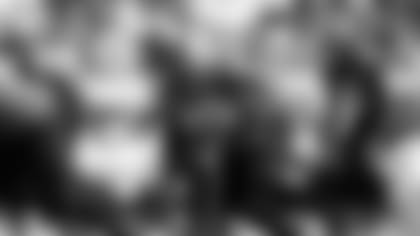 Big mistakes cost big time. Lawrence's first-half interception wasn't a big deal; it was essentially a good punt. Still, the Jaguars got no points on that possession despite being near midfield. The Jaguars defense then forced a Falcons punt, but McCray jumped offsides and gave the ball back to the Falcons, who drove close to midfield before punting. The defense then forced a field-goal attempt – again doing its job in adverse circumstances – but Robertson-Harris was called for unsportsmanlike conduct when he used a teammate's body to climb to try and block the field goal. The Falcons used that new life to score on Patterson's 12-yard run up the middle, so instead of the Jaguars trailing 10-0 it was 14-0. The Jaguars found themselves down by 17 or more points for a third consecutive game. With an offense struggling to move the ball – let alone find the end zone – that's too big to climb.
This team is supposed to be setting itself up for a strong finish. That's the goal for a young team, especially with a new coaching staff and rookie quarterback. I thought the defense was rising after good performances against the Buffalo Bills and Indianapolis Colts, and I thought it was going to give this team the chance to improve, but the unit has vanished with the game on the line the last two Sundays. The offense couldn't find second gear for almost three quarters Sunday, but finally came to life in the fourth. That was a good sign, but there are still too many senseless penalties like Jaguars right tackle Jawaan Taylor's holding inside the Falcons five Sunday – and like cornerback Nevin Lawson's holding penalty on third down that gave Atlanta a first down and cost the Jaguars a minute of game clock late. Mix in some problems with clock management and sloppy game awareness, and you have a team that has a long way to go. They have six games to try and finish strong, but the 18 practices left in their season must be their best to make that happen.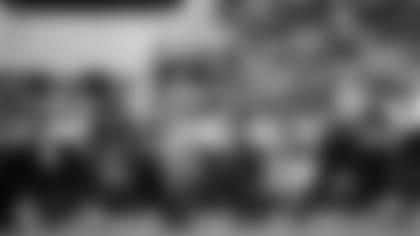 No solution. I don't know how this offense can improve this season. The Jaguars are capable of a big play here or there, but it does not turn into momentum. We saw a little spark when the Jags ran a hurry-up offense in the second half with more run-pass options, but I don't see how that will be enough to suddenly score 30 points – and that's often what's needed to keep up with the NFL. Meyer on Sunday dismissed thoughts that it has taken too long to figure out what this offense can do and said the offense knows it can be effective – that it's all about execution. We saw the lack of execution on the Jaguars' final offensive drive Sunday; there was obvious confusion on the last play, with Lawrence's pass nowhere near a receiver. Such moments put things in perspective for this offense. It has a long way to go and likely won't be fixed quickly.
What happened? You felt good much of the season about the run defense giving the Jaguars a chance. Welp, not anymore. The Falcons rushed for 149 yards Sunday and averaged over five yards per carry. What happened to this Jaguars defense that was excelling a couple weeks ago? I don't have the answer, and it does not seem like the team does either. Allen was visibly frustrated in his postgame press conference, and he should be … but what is there to say when no one has an answer? It will be a tough go the rest of the season if the Jaguars play as they did against the Falcons – and they play an aggressive, good Los Angeles Rams team on the road next week. The Jaguars' defense must get back to how we saw them play against the Bills a couple weeks ago if this team is to stay competitive for the rest of the season.