JACKSONVILLE – Senior writer John Oehser, senior correspondent Brian Sexton and team reporter Ashlyn Sullivan with quick thoughts as the Jaguars prepare to play the Indianapolis Colts at TIAA Bank Field Sunday
Better effort. We are long since past seeking major positives from the 2021 Jaguars. They have lost eight consecutive games, have led just twice since November 7 – with both leads early in the same game – and seem destined to finish a second consecutive season with the NFL's worst record. So, what to expect from Sunday's regular-season finale? The first goal must be to show significant improvement from this past Sunday, when the Jaguars endured one of the darkest days in franchise history – a 50-10 loss to the New England Patriots. Because the Colts enter Sunday needing a victory to clinch a playoff spot, they will be motivated enough to make a victory by a decidedly outmanned Jaguars team unlikely. Still, with Jaguars players clearing the reserve/COVID-19 list and able to play – and practice – this week, it's reasonable to expect the Jaguars to keep this game more competitive than was the case last Sunday. Staying competitive shouldn't be the measure in the NFL. But considering the season to date, it would be an accomplishment if the Jaguars can do it Sunday.
The top three. We'll have plenty of offseason time to reflect on and analyze the Jaguars' season. But for the sake of an early start, here are some thoughts on the top three injuries that hurt the Jaguars' chances this season. Perhaps unsurprisingly, all three are on offense – and all three were significant. The first was the Lis Franc injury that ended rookie running back Travis Etienne's season in August. The second was the ankle injury that ended wide receiver DJ Chark Jr.'s season in late September. And then there was running back James Robinson's heel injury in late October. Etienne's injury robbed the Jaguars of a potential playmaker, and Chark's injury robbed them of the only player with a chance to come close to being a No. 1 receiver. Robinson's injury then took away their best offensive player. Would the Jaguars' season have played out differently had all three been healthy? Perhaps not significantly, but few offenses could withstand three losses so significant and not have a significant dropoff.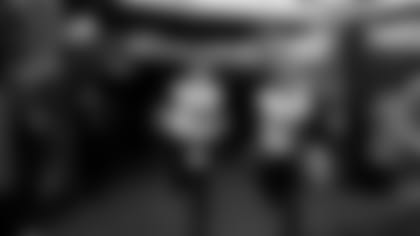 Expect the Jaguars to show up to play on Sunday. The Colts are not only a playoff team, they're talented enough to challenge for the AFC Championship. But after listening to rookie quarterback Trevor Lawrence in New England last weekend, I expect the Jaguars to play hard and play well Sunday. He knows this is his team – it has been his team since former Head Coach Urban Meyer's rogue weekend in October – and as the season comes to a close, Lawrence fully understands this team is on his shoulders no matter who Jaguars Owner Shad Khan hires as head coach or general manager. Lawrence after Sunday's loss to New England challenged his teammates to focus on the Colts, to avoid talking about the offseason, to turn the page on an eight-game losing streak and play well – and win. I liked it and so did his teammates. They believe in him, and he believes in them. I don't know that the Jaguars will win. This is a playoff game for the Colts, and contending teams typically beat teams playing out the string. But I think this gets to the fourth quarter and gives the fans a reason to believe in what comes next.
This team needs to look different in 2022. The easy thing to do is look at the roster and start counting guys on whom you can depend. I did it two weeks ago and came up with thirteen. But some guys may need their own new beginning – and a new head coach should let them go discover it. The only untouchables in my mind are Lawrence and defensive end/pass rusher Josh Allen. The salary cap is very healthy and there are a dozen draft picks to begin restocking the roster. Plus: the 2021 rookie class offers an offensive tackle (Walker Little), a cornerback (Tyson Campbell), a safety (Andre Cisco) and a defensive tackle (Jay Tufele) I believe will be part of the new bedrock. The new head coach will decide who he thinks are good players and then search for replacements for the others. Some guys who leave will surprise you and some who stay may confuse you, but it will look different. Based on three wins in the last 32 games, it should.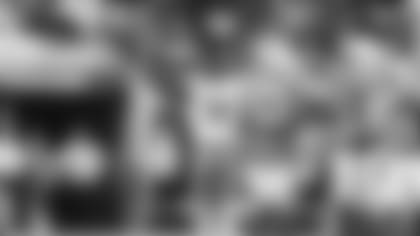 We've made it. Finally. This season absolutely has dragged, and it is hard to believe this team has made it to the final game with all it had to overcome in 2021. Multiple players on Wednesday spoke of having the entire offseason to worry about what is next, and that they're focusing this week on playing well against the Colts. Allen said this last game is far from a waste; rather, it is an opportunity for players – especially young ones – to gain experience and confidence from a good performance. More interesting was Allen mentioning how excited he is for the team to reach a point where players just focus on football. That is the goal with the head-coach interviews already taking place. This team deserves to be able to just focus on the on-field product after the season the players have endured.
Prove it. Veteran wide receiver Laquon Treadwell has become an interesting story in a season in which there have been few positives. He spoke on Wednesday about he and Lawrence having multiple conversations on how similar their rookie seasons were – both college football standouts who did not meet expectations as rookies. Treadwell has bounced around multiple NFL teams but could find a spot in Jacksonville if the Jaguars can put help around him. Treadwell is a perfect third or fourth receiver on your roster. He said this season has proven to himself his best is good enough to play in the NFL; he showed it in New England last week with a huge first down grab and six receptions. Lawrence needs three more guys like Treadwell in his tool box, but at least the Jaguars found this one.