JACKSONVILLE – Senior writer John Oehser, senior correspondent Brian Sexton and team reporter Ashlyn Sullivan offer quick thoughts on the Jaguars as they prepare to play the Cincinnati Bengals at Paul Brown Stadium in Cincinnati, Ohio, Thursday at 8:20 p.m. in a 2021 Week 4 game
1.Tough test for run D. Most weeks are a tough test in the NFL, and credit to the Jaguars' defense for limiting the Arizona Cardinals for much of a loss at TIAA Bank Field this past Sunday. But if Arizona represented the toughest test of the season's first quarter for the Jaguars' pass defense, the Bengals will be equally tough for a run defense that is dramatically improved this season. Joe Mixon of the Bengals is perhaps the NFL's most underrated really good running back, and he's second in the NFL in rushing through three games at 95.3 yards per game. Linebacker Damien Wilson and Myles Jack behind an improved defensive interior have helped hold opponents to 115.7 yards per game – ranking the Jaguars 17th in the NFL against the run, which is significantly better than the 153.2 (31st) and 139.3 (28th) they allowed the past two seasons. That run defense has helped the Jaguars stay competitive into the third quarter the last two weeks. The area will need an equal or better effort against a balanced Bengals offense, and against a back that Jaguars defensive coordinator Joe Cullen calls "as good a back as there is in this league."
2.So much for the "soft" early schedule. Thursday serves as yet another reminder that there's little to be gained from judge an NFL team's "strength of schedule" any time before October. Consider: many Jaguars observers projected the first four weeks as their most "manageable" stretch of the 2021 season, with four opponents that missed the postseason last season. Fast forward to this week and the schedule looks far different. Not only are the Jaguars' Week 2 and 3 opponents – the Denver Broncos and Arizona Cardinals – two of the NFL's remaining five unbeaten teams, but Week 4 opponent Cincinnati is 2-1 and contending in a difficult NFC North. Many NFL people will tell you you can't get a feel for how a season is shaking out until Week 6 or so. That's when most teams' record will reflect strengths and weaknesses. That won't stop preseason predictions. It does show why many are so inaccurate.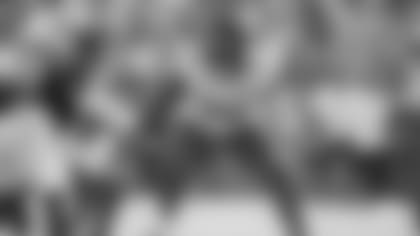 1.It's called a 'whirlibird.' Just a reminder that what we think we see isn't always exactly as it seems. Right tackle Jawaan Taylor told the media on Monday that Andrew Norwell's spin move on an ill-fated third-quarter flea flicker in the Jaguars' loss to the Cardinals was intentional. Taylor said it's a play designed for the guard to spin to the backside and provide some protection for the quarterback – but that in this case, Cardinals defensive lineman J.J. Watt felt the move coming and jumped into the gap to pressure Jaguars quarterback Trevor Lawrence into a bad throw. Most folks in the stands and the press box questioned how the Jaguars' highest-paid player could make such a "mistake" – and Norwell certainly looked lost on the play. But we aren't in meetings, don't know the protection scheme and simply judge what we see; in this social-media age, that judgement is often impossible to overcome. Asking questions instead of assuming answers is the best way to learn. Taylor's explanation probably will be missed by many because how many people watch an offensive tackle's press conference on a Monday after a loss? But Norwell in this instance was doing his job and the blame actually becomes credit to Watt for making a great play.
2.I remember watching Dan Arnold last year and thinking the Jags needed a guy like that. The Cardinals were making a late run toward a Wild Card berth in 2020 and were at home against the Los Angeles Rams. Arnold, acquired Monday by the Jaguars in a trade with Carolina for cornerback CJ Henderson, was playing for the Cardinals at the time. He scored two touchdowns in the loss but always seemed open. Jaguars Head Coach Urban Meyer apparently liked what he saw, too; he made a point on Monday to tell the media he wanted Arnold in free agency. Arnold isn't flashy; he's long and lanky and doesn't come off as the best athlete. But he runs nice, clean routes and if he's your No. 2 tight end you're feeling good about the position. He's going to be the primary target from that position because the Jaguars don't have anyone else, but the former undrafted rookie is a good player who is just beneath everyone's radar except Meyer. He wasn't just a throw-in to make the trade happen; the Jags wanted him. The Panthers didn't want to give him up, but a deal was made because they needed a starting level corner more. File this trade away as one that might be sneaky good for the Jaguars.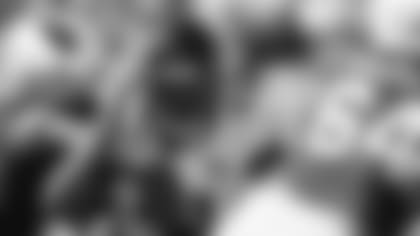 1.Do what you do. We're starting to figure out what the Jaguars are good at. Among the biggest improvements from last season has been the run defense. It was by far the biggest thing we talked about all spring – saying if they don't fix it, they have no chance of competing. They fixed it. Now, they must stay consistent against Mixon. The Jaguars held the Cardinals to 91 yards rushing and now opponents only average 3.4 yards per carry against this defense. Defensive end Josh Allen spoke on Tuesday about the pride the defense takes in stopping the run. "Man, I feel like we have been doing a heck of a job," said Allen. "I feel like we have the guys to do it, and this is another challenge for us and we are looking forward to it. We are going out there to make some plays."
2.No big deal. The Jaguars will play their only prime-time game of the season on Thursday. Lawrence has played in PLENTY of "prime-time" college football games, so no surprise that the bright lights really are not a big deal to him. "It's always exciting," he said. "It's cool to get this opportunity. You're the only game on TV & everyone is watching. But, it doesn't really change anything; still have to go out and play." Lawrence mentioned this week has been a little tough with such a quick turnaround, saying on Tuesday how sore he was and working overtime to get his body ready to play on a short week. Some guys thrive in a prime-time game; cornerback Shaquill Griffin said he greatly looks forward to them. For calm and collected Lawrence, it's just another game … and a game the Jaguars need to win.