JACKSONVILLE— The King is back in Tennessee.
No, Elvis has not returned from the "great beyond," but the Tennessee Titans are prepared to welcome running back Derrick Henry back to practice just in time for the playoffs.
But it probably feels as big as Elvis in Nashville, where it was once believed Henry wouldn't play again this season. The Titans designated the All-Pro to return to practice from injured reserve this week, triggering a 21-day window in which the Titans can return him to the active roster.
"It's exciting to get him back out there," Titans quarterback Ryan Tannehill said. "Obviously, he's put in a lot of work to get to this point, and it's been a while. Derrick is a heck of a player. Anytime we can get him out there working his way to going out and competing, it's going to be huge for us."
Henry has been on IR since November 1, a day after sustaining and playing through a foot injury in Week 8 against the Indianapolis Colts. He had surgery to repair a broken bone in his foot the next day.
He has missed the last eight games, but the NFL's rushing leader in 2019 and 2020 is still ranked sixth in the NFL in rushing yards with 937 and in rushing touchdowns with 10. He was on a record-setting pace before the injury and was a front-runner for the NFL MVP award.
The Titans with a win at Houston Sunday can secure the AFC's No. 1 seed and a first-round bye, which would mean more time for Henry to prepare.
"We'll try to do everything we can for him and for all the players returning to try and get them ready," Titans Head Coach Mike Vrabel said. "We want to give them confidence and trust that they can go out there and do their job."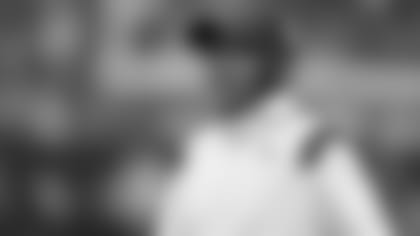 No decision has been announced in Houston on the status of Texans Head Coach David Culley, who by all rights has earned a second season in the position.
Culley took over a roster without three-time NFL Defensive Player of the Year JJ Watt or quarterback Deshaun Watson – a roster that throughout the season shed would-be starters via trade or release. But the Texans are 3-3 in their last six games and not in first place in the NFL Draft order – where which is where many expected they would reside.
Whispers around the NFL are that Culley has earned the respect of the team and the front office and is likely to also earn a second season. However, first year General Manager Nick Cesario wouldn't say as much in recent a radio interview.
"I respect the question, but I'm not going to make any commentary about what's going to happen after the season," Cesario said. "I've been put in charge to run the football operations and oversee all aspects of it. Anything that we do in the offseason from evaluating our scheme to evaluating where our program is headed, we'll have those conversations after the season. My responsibility is to our coaching staff and to support them to the best of my ability and that's what I'm going to do to the best of my ability."
The Colts enter Sunday's game against the Jaguars hoping to build momentum entering the postseason. Indianapolis is built on running back Jonathan Taylor, who in his second season has become a star and leads the NFL with 1,734 yards and 18 touchdowns.
His presence has made life easier on quarterback Carson Wentz, who in his first season with the Colts has put up quite respectable numbers with 26 touchdowns and six interceptions. But when you watch Wentz, you expect more from the former No. 2 overall pick and the player who in 2018 played to a near-MVP level for the Eagles.
"Obviously, our run game is our identity and what we do, but we've got to be dynamic off of that," he said. "I feel like we've missed some things there. I've missed some things, got to be better."
Said Colts Head Coach Frank Reich, "I have a lot of confidence and faith in him. He has a knack for plays, he can extend plays, he can make all the throws, he can push the ball down the field, he's incredibly smart, so he understands and recognizes coverages. We're going to keep tweaking the swing and talking about fundamentals."
The Colts are counting on Wentz to be back defenses off the line of scrimmage and create running room for Taylor. The quarterback is confident their faith in him is well placed.
"We believe whole heartedly, that at any point, if we need to air it out and win in the passing game, that we can do that," Wentz said.
The Colts have a very talented roster, and you can make the case they've underperformed after starting 0-4 and giving a game away last weekend to the Raiders.
A deep playoff run seems to be on Taylor but might really be on Wentz.