JACKSONVILLE – One tough task begets another.
That's often a weekly NFL truism, but it's particularly true for a Jaguars team that suddenly feels better about itself than it has felt in a long, long time.
That's back-to-back victories the last two weeks over teams projected by many to contend for the postseason. Up next: The Philadelphia Eagles on the road.
That task may be the Jaguars' toughest of the season to date.
The Eagles (3-0) are the NFL's last unbeaten team this season. They showed toughness late last season rallying to make the postseason, and they look equally tough – and perhaps better – through three weeks of the 2022 season.
They're balanced – first in the NFL in total offense and fifth in the NFL in total defense. They're opportunistic – third in turnover differential. They're a team with an ascending quarterback, Jalen Hurts, who is playing like a franchise quarterback.
The Jaguars are those things, too. That makes Sunday's 1 p.m. game at Lincoln Financial Field in Philadelphia, Pa., one of the NFL's marquee games of the week. The Jaguars in the last two weeks have shown the NFL they're a long way from the team that won four games the last two seasons. Sunday represents another chance to do just that.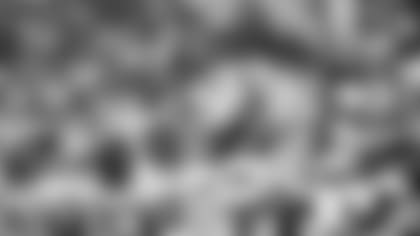 Here are 10 things the Jaguars must do to beat the Eagles Sunday:
Contain Jalen Hurts … This is always important with Hurts. He's versatile and can beat you by running. He will strain the Jaguars' improving, talented defensive front seven in ways that the group hasn't experienced yet this season.
…. and stop Hurts in the passing game. Hurts through three games is emerging as a Most Valuable Player candidate – and not just because of his legs. Teams that have "spied" on him and dared him to pass have been hurt by deep passes to wide receivers A.J. Brown and DeVonta Smith. This is a deep, talented, balanced offense and Hurts has taken advantage of a slew of weapons.
Win giveaway-takeaway. The Jaguars thrive on this, leading the NFL at plus-seven. The Eagles thrive here, too – at plus-four. Being good here usually means you're a good team. The winner of this statistic probably wins Sunday.
Keep the quarterback in good situations. Quarterback Trevor Lawrence is starting to look like the franchise quarterback many expected when the Jaguars selected him No. 1 overall in the 2021 NFL Draft. Some big reasons: Playing with a lead, playing error-free, staying in good down and distances. There will come a time Lawrence will have to win when those circumstances aren't right. But keeping them right will be key in a hostile, difficult environment Sunday.
Keep playing like a franchise guy. This is a big game against a good team on the road. If quarterbacks play well in these situations, their teams have a chance. If not …
Protect Lawrence. There have been many reasons the Jaguars have won the last two weeks. Allowing no sacks and four hits is foremost among them. The line has allowed Lawrence time for the two most efficient games of his career. That group must continue to play somewhat close to that level.
Stop the run. The Eagles led the NFL in rushing last season and are seventh this season. The Jaguars lead the NFL in rushing defense and believe they have turned the area from weakness to strength. Sunday is a chance for them to prove they're right.
Convert fourth down. This is fast becoming a weekly key for the Jaguars. Going for first downs on fourth down is part of who Doug Pederson is as a head coach. The Jaguars are sure to face key fourth downs Sunday. Pederson is sure to go for a few when circumstances dictate. Those plays typically determine momentum – and outcomes.
Outphysical the Eagles' O-line. This is never unimportant, but the Eagles' offensive line is among the NFL's best – and most physical. The Jaguars' defensive front has been the game's dominant unit for two consecutive weeks. If it fits that description again Sunday, the Jaguars almost certainly win.
Hit a big one. The Jaguars have been good in the passing game this season. They have hit huge runs for touchdowns each of the past two weeks. Lawrence's longest completion this season is 49 yards and his longest touchdown pass is 14 yards. This offense feels close to a game-breaking pass. Getting one can be the difference in an environment as tough as the Linc.