JACKSONVILLE – Senior correspondent Brian Sexton examines the AFC South entering Week 10 of the 2023 NFL season …
When you break records, you find yourself among elite performers. Texans quarterback C.J. Stroud did that last Sunday with his 470-yard, five-touchdown performance that beat the Tampa Bay Buccaneers and lifted Houston to a 4-4 record midway through his rookie season.
Stroud learned his fame stretched beyond football Wednesday night when he went to the Toyota Center to take part in pregame festivities for the Houston Rockets' game against the Los Angeles Lakers.
Stroud, who grew up in Southern California, was already a Lakers fan. Lakers legend LeBron James is famously a fan of Ohio State, Stroud's alma mater. It made for a nice introduction.
"Bron is somebody I've been looking up to," Stroud said Wednesday. "He's been doing it for so long, ever since I've been a kid. I don't want to make him feel old. For me, I look up to him not only on the court, but off the court. The businessman he is, the leader he is, he takes a stand for things publicly. Not only just a Black athlete I can look up to, but an athlete in general. Nothing but respect for him."
James was equally impressed with Stroud and believes he is destined for big things.
"I think he's already into his own, I think you guys here are just now seeing it," James said. "We've been seeing it for a long time in northeast Ohio. What he brings to the football field, but more importantly what he brings to the community as well. We've seen it, and you guys finally get to see how special of a kid he is. The sky is the limit for him."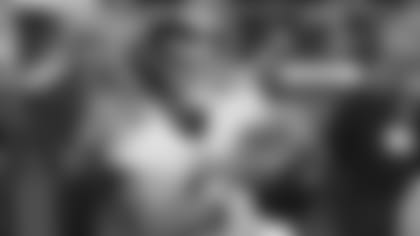 They're not quite as excited about the rookie quarterback in Nashville, but you can sense that something is building with Will Levis and the Titans. Levis threw four touchdowns in his debut, a victory over the Atlanta Falcons. He had a chance to be the hero with a game-winner in Pittsburgh last Thursday night, but was intercepted instead.
Still, the Titans like what they've seen. With 35-year-old quarterback Ryan Tannehill in the final year of his deal, they're ready to start thinking about the big picture in middle Tennessee.
"There's definitely something there," Titans Head Coach Mike Vrabel said. "We want to be able to continue to work with him and progress and develop. That's how you get better. You can only get better by going out there and playing, especially at that position."
Three weeks ago, during the Titans' bye week, Vrabel discussed using both Levis and second-year quarterback Malik Willis until Tannehill returned. Now, the page is turned and everything is different except Levis.
"I think the biggest thing for me was I didn't change who I was at practice from when I was the third string to now and I think that helped me because I didn't have a huge shift in how I approach things to make me more comfortable," Levis said. "But I think I'm definitely a little bit more involved in the meetings and getting the guys involved with what we're looking to get out of our offense."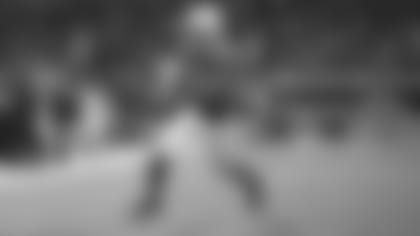 There's plenty of research for teams playing in Europe and most teams have players, coaches and staff who have made the trip at least once in their careers.
It seemed the trend toward staying the entire week was gaining ground until Miami looked sluggish and off in their loss to Kansas City last weekend. The Chiefs travelled late in the week while the Dolphins were in Germany from Monday through the game.
The Jaguars spent the week in London between their win over the Falcons and their win over the Buffalo Bills earlier this season. The Bills looked as if they were suffering the effects of the trip for most of the first half and looked as if they were losing steam late in the game.
Baltimore opted to go on Monday and spend most of the week in the UK prior to their win over the Titans, who left on Thursday and looked out of sorts early on and faded at the end.
So, this week the New England Patriots and Colts both planned to leave Thursday. That means an early Friday morning arrival followed by what is a tough day then – according to players – a better day on Saturday and feeling ready to play by Sunday.
"I was part of a London trip back in '17, '18," Colts Head Coach Shane Steichen said. "We went over on a Thursday, took a red eye, slept, got there, tried to treat it like a normal day. Did our normal deal on Friday and then had our walk-through on Saturday, then played the game."
The Jaguars beat the Colts 30-27 in Indianapolis' only other game in the NFL International Series. This is the Colts' first trip to Frankfurt, Germany. There's a lot to prepare for, especially at a stadium that came on-line last week.
"We actually just had a meeting about it," Kylen Granson said. "They basically gave us a preemptive view of security that's available, what Germany is like, what to expect, where we are going to be staying, what the travel is going to look like, even how to eat and sleep in preparation for the flight, how to eat and sleep on the flight."