JACKSONVILLE – Another week, another big challenge.
The Jaguars' defense on Sunday will face a difficult opponent. And as a unit that has struggled in recent weeks prepares for that task, defensive coordinator Mike Caldwell on Thursday made clear improvement absolutely is possible.
"The talent is here; we're happy with the players who are here," Caldwell said as the Jaguars (4-8) prepared to play the AFC South-leading Tennessee Titans (7-5) at Nissan Stadium in Nashville, Tenn., Sunday at 1 p.m.
The Jaguars, after a solid start defensively, have struggled there in the last two months. They have allowed 20 or more points in seven consecutive games – and after forcing nine turnovers in the first four games, they have seven takeaways in the last eight.
The defense through 12 games ranks 25th in the NFL in yards allowed at 369.1 yards per game, allowing more than 400 yards in three consecutive games. They have allowed at least 27 points in each of the last three games, allowing season-high points in a 40-14 loss to the Detroit Lions this past Sunday.
"We have to go back and look at what they do well, and give them opportunities to do it," Caldwell said. "We study weekly on what rush and matchup is best for this person. We have to go out there and give them the opportunity to do what they're good at."
Caldwell added, "We just have to get them to understand that when you do it the right way you have to do it the right way over and over again. You'll see times we're right on point and other times we're not. "That's part of coaching. We all own that.
"We have to get those guys playing the way they need to play over and over and over."
Caldwell during his Thursday media availability discussed in detail the loss to Detroit, a game in which the Lions scored on their first eight possessions before kneeling to run out the clock on the game's final series.
"It's one of those performances where I felt like it wasn't us," Caldwell said. "You go back and you talk to the guys and they had that same feeling. We just have to get back on the field Sunday and go at it again."
Players spoke afterward of the performance lacking energy in the loss to the Lions, something Caldwell said was evident when reviewing the game.
"The thing about it is you noticed it watching the film," Caldwell said. "We have a saying that when one makes a play we all make a play. You should be excited when your brother makes a play. You didn't see that Sunday – for whatever reason. We're going to dig deep and find out.
"Go back and let this game be a youthful game, enjoy the game. When you're out there, have a smile on your face, have fun with it."
Offensive coordinator Press Taylor's confidence in C.J. Beathard is high – and Taylor said if the backup quarterback must play Sunday, the offense won't change significantly. "There's not anything he cannot do," Taylor said of Beathard. With starting quarterback Trevor Lawrence missing practice Wednesday and Thursday with a toe injury, Beathard took first-team repetitions. Beathard, a sixth-year veteran, started 12 games with the San Francisco 49ers from 2017-2020. With Lawrence not missing an NFL start in two seasons, Beathard has made four appearances since signing with the Jaguars in the 2021 offseason. "He has been around all season long, since the day we put the offense in," Taylor said. "We always try to tailor it to the strengths of our players, so if we made that decision (to take certain plays out of the offense), I think that's a late pivot we could get to if we needed to. We kind of do that all the time every week."
Lawrence and rookie linebacker Chad Muma both missed practice for a second consecutive day Thursday, with Lawrence missing with a toe injury and Muma missing with an ankle injury; both players sustained injuries against the Lions. Wide receiver Zay Jones (chest) and safety Andre Cisco (shoulder) practiced limited for a second consecutive day, according to the Thursday injury report. Jones played against Detroit after being questionable with the injury entering the weekend and Cisco missed the game after being listed as questionable.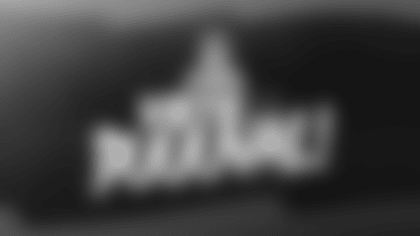 Send Jaguars to the Pro Bowl
Vote now to support your Jaguars in their campaign for the 2023 Pro Bowl!