EverBank and the Jaguars have teamed up again for Touchdowns for Tomorrow. For every regular season Jaguars touchdown, EverBank provides 100 Duuuval students access to financial education through a partnership with Junior Achievement.
After a big Week 7 win in the Caesars Superdome, the Jaguars have 19 touchdowns so far this season! That's 1,900 students positively impacted and many more to go as the Jags and their touchdowns are on the rise. The Jaguars and EverBank put Touchdowns for Tomorrow into action this week at Spring Park Elementary at the kickoff event.
The day started with a welcome assembly where Jaguars legend, Aaron Beasley, shared about his time as a player and why financial education is so important for all of us. The program was particularly close to Beasley's heart as he participated in Junior Achievement as a young boy.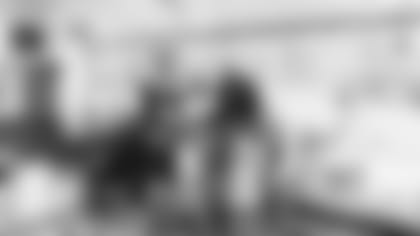 "It is a privilege to contribute to the development of the younger generation within our community," said Aaron Beasley, Jacksonville Jaguars Legend. "As a Junior Achievement alumni, this opportunity feels like a full-circle journey. I find great fulfillment in promoting financial literacy and sharing my passion for football with these bright students."
Jaxson de Ville joined in for even more excitement. The entire school participated in the Jags dress down day to show their fandom.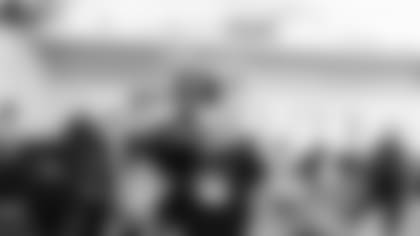 After the welcome assembly, 3rd through 5th grade students gathered in their classrooms and EverBank volunteers taught students Junior Achievement curriculum. "We aspire for all students to imagine a multitude of future possibilities," said Tiffany Guthrie, VP Programs for Junior Achievement of North Florida. "With invaluable help from the Jaguars and EverBank, this program connects students and fans in a unique way. Seeing the kids so enthusiastic and engaged is what Touchdowns for Tomorrow is all about."
The next Touchdown for Tomorrow event is December 13 at George Washington Carver Elementary. To learn more about Touchdowns for Tomorrow visit jaguars.com/touchdown