JACKSONVILLE – Progress was made.
He is optimistic about Lawrence's future. Very optimistic.
"As long as Trevor continues to progress in the way that he is, I definitely think we have a franchise quarterback here," Bevell said.
Bevell, speaking a day after the Jaguars' 26-11 victory over the Indianapolis Colts in Sunday's '21 regular-season finale at TIAA Bank Field, covered multiple topics in an end-of-the-season videoconference media availability Monday. Among them:
His future, and Bevell – the interim head coach for the final four games – confirmed that Jaguars General Manager Trent Baalke approached him Monday about interviewing for the permanent position. Bevell said a time for the interview had not been set.
"Obviously, I would have liked to have won some more games," said Bevell, a 15-year NFL offensive coordinator who served as the Detroit Lions' interim head coach for the final five games of the 2020 season. "But with the progress we made in the last four games – and really culminating with that last opportunity … that's the team I pride myself on, the team that played in that last game with the enthusiasm, with the passion they played."
"You could see the effort was there. Guys were flying around. … To be able to get those guys to play when a lot of people thought there wasn't a lot to play for, that's what I'd really like to hang my hat on."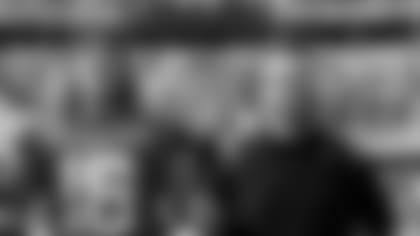 Perhaps the primary topic Bevell discussed Monday was Lawrence.
Lawrence, the No. 1 overall selection in the 2021 NFL Draft, struggled at times this season along with the Jaguars' offense and finished with 12 touchdowns and 17 interceptions. He turned in one of his best performances of the season Sunday, completing 23 of 32 passes – including his first 10 and 14 of his first 15 – for 233 yards and two touchdowns with no interceptions.
"I really want to look at the progression he made through the year, and then in this last game," Bevell said.
Bevell said coaches spoke to Lawrence Saturday night about Sunday "being your springboard to the start of your second season" with a chance to show his progress as a rookie.
"I thought he played outstanding, made some big-time plays and big-time throws," Bevell said. "I'm excited about his future."
Bevell was asked if he saw Lawrence as a potential Top 5 NFL quarterback.
"He definitely has the talent," Bevell said. "It remains to be seen. None of us has a crystal ball to be able to see into the future that far and know what's going to happen. There has to be a lot of things that take place. He has to continue to work. Trevor's willing to do that and has the talent."
Bevell spoke in depth about Lawrence's second touchdown pass Sunday, a play on which Lawrence handled a high snap, evaded a pass rusher and threw a perfect pass to wide receiver Marvin Jones Jr. for a three-yard touchdown and a 23-3 third-quarter lead.
"It was a great play and a play we want and know Trevor has the ability to make," Bevell said, adding that it was the type of play Seattle Seahawks quarterback Russell Wilson and Detroit Lions quarterback Matthew Stafford made when Bevell worked as those players' offensive coordinator.
"I've seen them make those plays, where things aren't exactly perfect," Bevell said. "That's one of those things I think showed the progress of where he's at. It was not an easy play. He had to secure the ball. He had a free guy coming off the edge. Then he put the ball where it wasn't in harm's way."
"It was a big-time play for him."
Bevell also was asked specifically what in general made Lawrence potentially special.
"I kind of go into Coach Mode and see the things he's doing well and then I see the things he really needs to work on," Bevell said. "There's a lot to like. Obviously he's a big athlete. He has great size. He has a good arm. He has good movement skills to be able to play the position.
"He has the aptitude. He has great poise. There are a lot of things to like there. The challenges he had this season will only make him stronger and better as the years come. I really like how he finished."