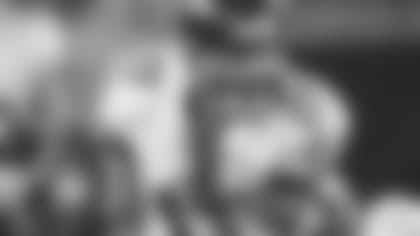 ](http://bit.ly/TDPics031814)

JACKSONVILLE – The frenzy may be over, but the roster building goes on.
A week into the NFL's free-agency period, the Jaguars on Tuesday continued to be active on the market, addressing wide receiver for the first time this offseason.
Tandon Doss, a wide receiver who played three seasons with the Baltimore Ravens, on Tuesday signed with the Jaguars. Duration and terms were undisclosed.
"The coaching staff got me," Doss said shortly after signing on Tuesday morning. "It seems like a great group of guys to be around. They push for excellence and will allow me to compete for a spot."
Doss, originally a fourth-round selection in the 2011 NFL Draft from Indiana, has 26 receptions for 428 yards and a touchdown in three NFL seasons, catching a career-high 19 passes for 305 yards this past season.
He caught seven passes for 123 yards and a touchdown in 2012, playing behind Anquan Boldin in 2011 and 2012.
"It was a great learning experience," Doss said. "You learn from the best, the guys who have done it. You take what they do and apply it to your game."
Doss (6-feet-2, 207 pounds), 24, also has returned 27 punts in the NFL for a 15.3-yard average. He had an 82-yard punt return for a touchdown against the Houston Texans in Week 3 this past season.
Doss was a two-time All-Big Ten selection at Indiana, forgoing his senior season to enter the NFL Draft. He finished his college career with 154 receptions for 1,857 and 13 touchdowns. He is expected to compete for that role with the Jaguars.
Doss said he met extensively with Jaguars wide receivers coach Jerry Sullivan, and came away impressed with the entire staff.
"It's just how confident they are," Doss said. "They're going in a good direction. They talk about getting better. No matter what the outcome, you're going to get better there."
Doss is the Jaguars' seventh free-agent acquisition in the last week and a half. The team signed former Seattle Seahawks defensive ends Red Bryant and Chris Clemons last week, as well as former Pittsburgh Steelers defensive tackle Ziggy Hood.
The team also signed former Tampa Bay Buccaneers linebacker Dekoda Watson, former Denver Broncos offensive guard Zane Beadles and former Minnesota Vikings running back Toby Gerhart.