JACKSONVILLE – NFL draftniks, rejoice: Your time of year has arrived.
The 2014 NFL Scouting Combine is upon us, and even with the importance of postseason all-star bowl games, it is the combine – the NFL's annual week of prodding, predicting, poking and prognosticating in oft-chilly Midwestern temperatures – that serves as the primary publicly-consumed date on the pre-draft calendar.
The scouting combine is big, and getting bigger.
And this year, it could be even bigger and more high-profile than usual – what with the presence of Texas A&M quarterback Johnny Manziel and Missouri defensive end Michael Sam, the latter of whom made headlines recently by publicly discussing his homosexuality.
Sam, Manziel and the media glare accompanying each is expected to make the media access period of the combine – Thursday through Sunday – major news this year, with Manziel and other top quarterbacks, including Blake Bortles of UCF and Teddy Bridgewater of Louisville, expected to speak Friday.
South Carolina defensive end Jadeveon Clowney also is expected to speak Saturday.
We at jaguars.com will be there again, with J.P. Shadrick, video producer Patrick Kavanagh and myself providing Inside the Jaguars, O-Zones, jaguars.com live specials, editorials, news, notes and tweets throughout the week. Key times to watch include not just Friday and Saturday with access to the aforementioned high-profile players, but Thursday and Friday at noon, when Jaguars General Manager David Caldwell and Head Coach Gus Bradley, respectively, are scheduled to speak.
That's the media-oriented part of the combine, but it's only part of the event – and to general managers and coaches hardly the most important part.
The combine, originally held in 1982, has grown in importance to the public since the NFL Network began televising it 2005. And the presence of the cameras is credited by many for fewer players skipping the on-field workouts at the combine. Whereas many prospects once declined to work out at the combine in favor of on-campus Pro Days in March and early April – and while Manziel has said he will wait until his March 27 Pro Day to throw – most players now participate.
The on-field workouts will be held Saturday through Tuesday and while they're indeed important, the combine at its core remains the best way for personnel officials to gather medical, physical and psychological data on draft-eligible players.
It's also a chance for teams to interview prospects, a process that begins at the Senior Bowl and other all-star games and will continue with Pro Day visits in March/April and on-site interviews/visits at team sites in April. Teams can interview up to 60 players at the combine.
So, as we head to Indianapolis, here's part one of the jaguars.com 2014 NFL Scouting Combine primer:
I'M A JAGUARS FAN – WHAT POSITIONS SHOULD I BE WATCHING?
Caldwell has said since his January 2013 hiring he will build through the draft. And while the Jaguars could be a bit more active early in free agency this offseason than last, Caldwell has said this offseason the draft will remain the Jaguars' primary means of roster-building.
What does that mean for the Jaguars this offseason? And what does it mean this week?
While the Jaguars' roster improved last season, there are still enough needs that it's foolish to ignore any position. It would be a surprise if the Jaguars selected offensive tackle early in the May 8-10 draft, but beyond that, the Jaguars could address any number of positions.
Four possible areas of focus early in the draft for the Jaguars are quarterback, defensive end, outside linebacker/pass rusher and wide receiver.
We'll take a quick look today at the top five players at those four positions according to four prominent draft analysts – Rob Rang of NFLDraftScout.com/CBSSports.com, Eric Galko of Optimum Scouting, Bucky Brooks of NFL Media and Mike Mayock of NFL Media – then take a look at the rest of the positions in Part Two of our combine primer Wednesday.
A look at quarterback, defensive end, linebacker/pass rusher and wide receiver:
*Rob Rang, CBSSports.com/NFLDraftScout.com – Teddy Bridgewater, Louisville; Blake Bortles, UCF; Johnny Manziel, Texas A&M; Derek Carr, Fresno State; Jimmy Garoppolo, Eastern Illinois.
*Bucky Brooks, NFL Media – Bridgewater; Manziel; Bortles; Carr; A.J. McCarron, Alabama.
*Eric Galko, Optimum Scouting – Bridgewater, Bortles, Garoppolo, Carr, Manziel.
*Mike Mayock, NFL Media – Bridgewater, Manziel, Bortles, Carr, McCarron.
Analysis: This is an intriguing group, and it promises to be much-discussed and much disagreed-upon throughout the pre-draft process. There are analysts who project Bridgewater, Bortles and Manziel in the Top 5 and others who wonder if there is a true first-round quarterback. Mock drafters and draft analysts have projected Bridgewater, Manziel and Bortles to the Jaguars at No. 3, and likely will continue to do so until draft day.
*Rang, CBSSports.com/NFLDraftScout.com – Jadeveon Clowney, South Carolina; Kony Ealy, Missouri; Dee Ford, Auburn; Scott Crichton, Oregon State; Trent Murphy, Stanford.
*Brooks, NFL Media – Clowney; Stephon Tuitt, Notre Dame; Ealy; Ford; Chricton.
*Galko, Optimum Scouting – Clowney; Ealy; Marcus Smith, Louisville; Chricton; Murphy.
*Mayock, NFL Media – Clowney; Ealy; Ford; Chricton; Murphy.
Analysis: There is little debate among analysts at this position. Clowney has been the No. 1 defensive end in the class practically since anyone started discussing the group as a class, and there seems little doubt he will go in the Top 5. Ealy is the consensus choice as the second-rated player in the group, but the consensus ends there, with Ford's profile rising with a solid Senior Bowl week.
*Rang, CBSSports.com/NFLDraftScout.com – Khalil Mack, Buffalo; Anthony Barr, UCLA; Ryan Shazier, Ohio State; Kyle Van Noy, Brigham Young; Trevor Reilly, Utah.
*Brooks, NFL Media – Barr; Shazier; Mack; Van Noy; Telvin Smith, Florida State.
*Galko, Optimum Scouting – Barr; Mack; Van Noy; Jeremiah Attaochu, Georgia Tech; Dee Ford, Auburn.
*Mayock, NFL Media (three) – Mack; Barr; Shazier.
Analysis: The opinion of the analysts is reflective of the general outlook at this position, with most analysts split on whether Mack or Barr is the top-rated player at the position. Either player could be a fit for the Jaguars' Leo position, though Mack is capable of playing strong-side linebacker in the NFL. Players such as Reilly, Van Noy and even Ford and Shazier could be available early in the second round.
*Rang, CBSSports.com/NFLDraftScout.com – Sammy Watkins, Clemson; Mike Evans, Texas A&M; Marquise Lee, Southern California; Kelvin Benjamin, Florida State; Odell Beckham, Jr., Louisiana State.
*Brooks, NFL.com – Watkins; Lee; Beckham; Evans; Allen Robinson, Penn State.
*Galko, Optimum Scouting – Watkins; Lee; Robinson; Beckham; Jarvis Landry, Louisiana State.
*Mayock, NFL.com – Watkins; Lee; Evans; Benjamin; Landry.
Analysis: Watkins is the consensus choice for the No. 1 receiver in the draft, and has been projected by some as a potential Top 5 selection. Lee and Evans are generally projected as first-round selections, with Beckham and Landry's profile rising in recent weeks.
WHAT'S THE SCHEDULE THIS WEEK? WHAT HAPPENS WHEN?
The combine divides the process into position groups, and while the prospects all go through extensive medical exams, psychological testing, measuring and interviewing, the high-profile parts for public/media consumption are the media access and the on-field workouts.
The schedules for those events are as follows:
*Special teams, offensive line, tight end: Media access (Thursday), on-field workouts (Friday/Saturday).
*Quarterback, wide receivers, running backs: Media access (Friday), on-field workouts (Sunday).
*Defensive line, linebackers: Media access (Saturday), on-field workouts (Monday).
*Defensive backs: Media access (Sunday), on-field workouts (Tuesday).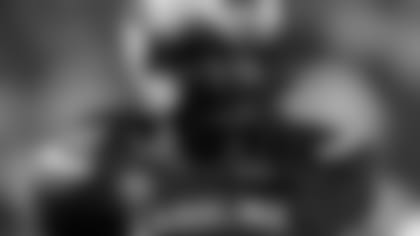 HOW ARE PLAYERS SELECTED FOR THE COMBINE
From the NFL Scouting Combine website: "Participants are determined annually by a Selection Committee. The Directors of both National and BLESTO scouting services, which combined represent twenty-five NFL teams, are joined by members of various NFL player personnel departments to form the committee. The participating NFL executives can rotate on a yearly basis, and remain anonymous. ALL eligible players are reviewed and voted on by the committee members. Each athlete receiving the necessary number of votes, by position, is then extended an invitation. While it is not a perfect science, the goal of the committee is to invite every player that will be drafted in the ensuing NFL Draft."
WHO'S INVITED?
A full list of the more than 330 combine invitees can be found here.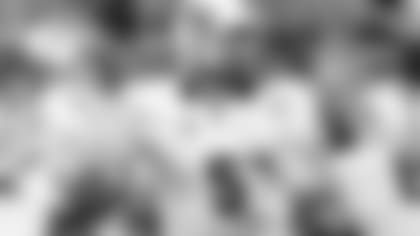 OTHER STORYLINES
The combine is more than pre-draft talk. With coaches, general managers and agents spending all week in Indianapolis, it's the NFL headquarters all week, and although free agency doesn't begin until March 11, the combine serves in a sense as the unofficial start of the offseason.
Combine week in a sense began Monday, the first day teams could apply the franchise tag. Teams have two weeks to apply the tag, with March 3 being the last day to apply it.
Today is the 1st day teams can franchise tag a player. March 3 is the last. But… it's a league holiday. Possible someone is tagged today. — Ian Rapoport (@RapSheet) February 17, 2014
WHAT'S NEXT
Part Two of the Jaguars.com NFL Scouting Combine primer will run Wednesday.