JACKSONVILLE – Senior writer John Oehser examines Jaguars Head Coach Urban Meyer's press conference following a 30-10 loss to the San Francisco 49ers in a 2021 Week 11 game at TIAA Bank Field in Jacksonville Sunday …
1. Optimism remains … Sunday's loss was the Jaguars' second in succession, the second consecutive week they have trailed 17-0 in the first half and their sixth loss of the season by double digits. But while the loss drained some momentum after two victories in three games around an October 24 bye, Meyer said his belief remains strong. "I love our quarterback (Trevor Lawrence), I love our owner (Shad Khan) and I love the fact that we have a good core group of players," Meyer said. "I was extremely disappointed with everything about today, but you keep going. You keep working. There are times we have played excellent football. Today wasn't one of those days." Meyer added of a home game against the Atlanta Falcons Sunday, "We have another chance to prove to our home crowd that we love them and care about them. We're going to play hard next week against the Falcons. That's the way I look at it." Added Meyer, "I'm not going to panic. That was a very poor display of football in so many areas but go back to work and try to go beat the Falcons next week."
2. … and confidence must be regained. Meyer was asked what Sunday did to the team's confidence. He answered candidly: "It hurts it. We won two out of three at one point, so you started feeling good: Victory meals, people with a pep to their step. You feel a little juice going, then you play like that. We have to get it back. That's my job, that's our staff's job and our leaders' job. There was a sting to it, but we'll be back."
3. Third-down woes. Sunday's outcome was one-sided, and Meyer cited some specific reasons. In particular: missed opportunities and mistakes on the 49ers' game-opening drive. The possession set the game's tone, with the 49ers using 20 plays and 13:05 to move 87 yards for a 20-yard field goal. The Jaguars twice on the series gave the 49ers first downs with third-down penalties – holding on safety Rayshawn Jenkins and offsides on defensive lineman Dawuane Smoot. The 49ers also converted 3rd-and-12 from the Jaguars 47 with a 13-yard pass from quarterback Jimmy Garoppolo to wide receiver Brandon Aiyuk. "We couldn't get off the field on their first drive," Meyer said. "About four times we had a chance to get off the field and couldn't do it."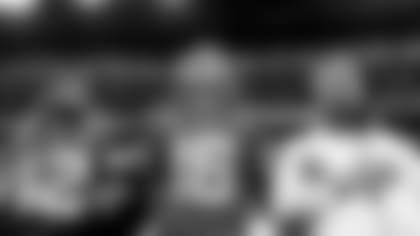 4. Too few plays—way too few. The Jaguars compounded the effect of the 49ers' first drive by going three and out offensively on the ensuing series. Jaguars wide receiver Laviska Shenault Jr. lost a fumble on their second drive. The result was the 49ers had run 34 offensive plays for 202 total yards and 17 points with 8:25 remaining in the second quarter. The Jaguars had 11 yards on four offensive plays at that point. "We had four plays in the first quarter … I think," Meyer said. "Then Trevor took them right down the field and kicked a field goal – and that was the first half." The Jaguars had 83 yards offense and three points on three first-half possessions.
5. On Lovo. Meyer shorty after Sunday's game confirmed that Chief of Staff Fernando Lovo will leave to return to the University of Texas. Lovo had joined the staff under Meyer in January. "He came to me last week," Meyer said. "He wants to be an athletic director and they offered him a really good job. Fernando's like a son to me. All positive. Nothing behind Door No. 2 with that one."
6. Lotta love. Meyer walked from the field with Lawrence at game's end, with Meyer saying afterward, "I just love that guy. How do you not? It's all good. It's all work. It's all positive. There are so many great things. You get your ass kicked and there's going to be a day we don't get our ass kicked here. That's coming. That guy's going to be a part of it. I care deeply for that guy."
7. Agnew injury. Wide receiver/returner Jamal Agnew sustained a hip injury in the fourth quarter and did not return. Agnew, who signed as an unrestricted free agent this past March, caught three passes for 18 yards Sunday. He has the Jaguars' three longest plays of the season – a 102-yard kickoff return in Week 2 against Denver, a 109-yard return with a missed field goal against Arizona in Week 3 and a 66-yard touchdown run against Indianapolis last week. "Devastating," Meyer said. "We all know what kind of person he is – a talented guy, a fast guy. That's a hit square in the jaw. That's a problem."