The Jaguars Foundation is heavily invested in building the opportunity for more girls to play football. More than 300 high schools in Florida alone offer the sport and thanks in large part to the NFL's support of the endeavor there are more than 15 NAIA colleges and universities including five in Florida that offer the sport.
The Jaguars Foundation announced a new scholarship program in February of this year to pave a way for female athletes to pursue their academic and athletic dreams beyond high school.
"The Jaguars Foundation's engagement in community relations has exceeded all expectations," said Executive Director, Craig Damon with Florida High School Athletic Association. "The scholarship opportunity afforded to female student-athletes participating in touch, flag or tackle football is testament to the organization's commitment to enhancing opportunities for student-athletes in the state of Florida."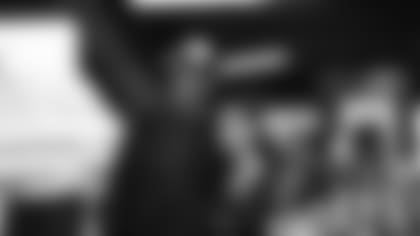 Three local girls from Duval County and Clay County were awarded the Jaguars Girls in Football Scholarship and recognized on the Draft stage the night of Draft Party at TIAA Bank Field. Each receiving a custom Jaguars jersey and an opportunity to meet WR Zay Jones.
Aneesha Mummareddy plays cornerback and wide receiver at Stanton College Prep and plans to major in Finance and is thinking about a career as a lawyer. "This scholarship means a lot to me," she said. "I love flag football and the fact that I am able to get this scholarship for something I love is really meaningful. Thank you to the Jaguars Foundation for making this possible. I will always cherish this moment."
Hadiya Bakhtari is a quarterback and safety at Atlantic Coast High School and has her eyes set on a degree in Health Administration. "This scholarship means a lot to me, especially considering that there are not many scholarships for flag football," she said. "This is a big milestone for girls like me who love to play football and want to play at the next level in college. This will help with my college tuition and books and this steppingstone proves to me that girls flag football is elevating, and we need more girls to join!"
Mia-Bella Gutierrez is a wide receiver, defensive back and her team's punter at Ridgeview High in Clay County. Like Bakhtari she sees here future in the medical field. "This scholarship is giving me the opportunity to move forward in flag football," she explained. "With the Jaguars putting faith in me, it makes me put a lot of faith in myself knowing that others believe in me and my abilities to go for it."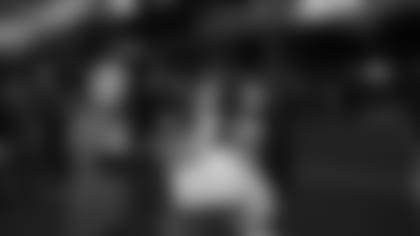 Mummareddy, Bakhtari and Gutierrez all have been active and involved in the Jaguars PREP program with featured events such as the Girls Flag Preseason Classic, the Girls Flag College Showcase and the First Coast Injury Symposium.
The next window for girls to apply for the Girls in Football Scholarship opens in February of 2024. Visit the Jaguars PREP page HERE for updates.