JACKSONVILLE – The Jaguars have decided on a kicker.
The identity of that kicker … well, that's not public.
With Josh Lambo and Matthew Wright competing this week to decide who will kick against the Miami Dolphins Sunday, Head Coach Urban Meyer said Friday the decision has been made.
"We've made a decision, but I just want to make sure I visit with them before I announce anything," Meyer said Friday at The Grove Hotel in Hertfordshire, United Kingdom as the Jaguars (0-5) prepared to play the Dolphins (1-4) at Tottenham Hotspur Stadium in London Sunday at 9:30 a.m.
Meyer said both Lambo and Wright made the trip to London.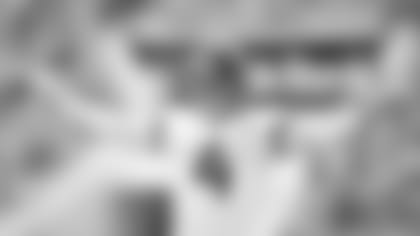 "Nick Sorensen, our special-teams coordinator, thought it would be great to have them both here,'' Meyer said.
Lambo, who made 76 of 80 field goals for the Jaguars from 2017-2020, missed all three of his field-goal attempts in Week 1-3 and missed two of three extra-points in a Week 3 loss to Arizona. He missed practice for personal reasons the following week, with Wright being elevated from the practice squad and converting all three of his extra points in a loss to Cincinnati.
The two competed in practice last week before Wright – again elevated from the practice squad – missed a 53-yard field goal and an extra point in a loss to Tennessee.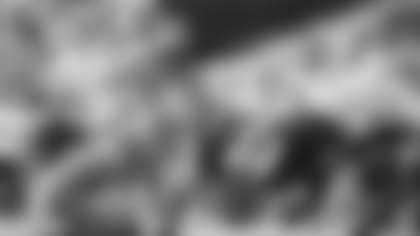 Dolphins Head Coach Brian Flores on Friday told reporters Tua Tagovailoa is expected to start at quarterback for the Dolphins Sunday after missing the past three games with a rib injury. "We're trying to make sure we have him make tough decisions," Jaguars cornerback Shaquill Griffin said. "We understand he's just coming back. In the beginning, he was still trying to learn, trying to find himself. That's the part we have to take advantage of – put him in situations he might not be used to, put him in situations where he has to make tough decisions. We're definitely going to get after him a little bit to give him a chance to make some tough throws. We have to make it tough."
The Jaguars enter Sunday with one takeaway and minus-10 takeaway-giveaway for the season. Both statistics rank last in the NFL, with Meyer speaking throughout the week of the need to create more turnovers defensively. "That's one thing we really emphasize every day," defensive end Josh Allen said. "It's something that hasn't come to us, but it's going to break soon. Once that one comes … two, three, four, five. We've just got to get the ball rolling. We've got to make those plays."
Griffin: "We've got a lot riding on every game, trying to get that first 'W.' Every game counts. Trying to get that first 'W' is very important for us. I'm glad we have the focus to get this done. That's the main thing and all the guys want it really bad – really, really bad. I can't wait to see the outcome – getting that W and flying home. You talk about nine or 10 hours – you definitely want to come home with a 'W,' so that's our main focus and we're definitely going to get it done. The whole team is confident. We have that faith that we will get this done this week. We're excited for it."