JACKSONVILLE – This was big. Really, really big.
It also was wildly unexpected, but mostly it was a really impressive – and perhaps really important – day for the Jaguars.
Defensive end/linebacker Josh Allen – along with defensive linemen Taven Bryan and Dawuane Smoot – led a spirited defensive effort, and that effort was enough for a dramatic upset victory over a team considered by many one of the best in the NFL. The Jaguars beat the AFC East-leading Buffalo Bills, 9-6, in front of 63,110 at TIAA Bank Field Sunday.
"That's a great locker room," Head Coach Urban Meyer said. "I've been saying that all year long. We've had some close games. We stuck together and we just beat one of the best teams in the NFL. I'll fight for that locker room. I believe in that locker room. 
"If someone has something negative to say about the locker room, they're incorrect."
Meyer added, "We've got some pretty good leaders developing in this locker room. It's a little bit of an us-against-the-world mentality, which I like."
Jaguars kicker Matthew Wright kicked field goals of 39, 55 and 21 yards, and the Jaguars' defense held the Bills to two field goals and 301 total yards. The Bills entered the game as the NFL's highest-scoring offense.
The Jaguars won for a second time in 23 games – and for the second time in three weeks. The Bills slipped to 5-3.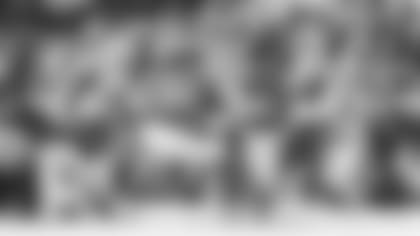 "A lot of people doubt us," Jaguars cornerback Shaquill Griffin said. "From the games we put up before, we give every right for guys to doubt us. We don't have to prove them wrong. We have to prove ourselves right. We try not to focus on the outside noise. The media has to do their job; we understand that. If we focus on that, we can't do our job. We have to focus on one thing at a time.
"Right now, I'm focused on this team. That's what's going to carry us. We have some doubters. We're going to run with that chip on our shoulder."
Allen, the No. 7 overall selection in the 2019 NFL Draft, registered a sack of his namesake – Bills quarterback Josh Allen – and also had a third-quarter interception that set up Wright's go-ahead 21-yard field goal to make it 9-6 early in the fourth quarter.
"We're not going nowhere," Allen said. "We're going to build on this. When we're on our stuff, we can be a really great defense, and it showed today.
Allen capped a remarkable day by recovering a fumble by Allen in the fourth quarter, one forced by lineman Dawuane Smoot's tackle on Allen as the quarterback tried to run. That kept the Jaguars' lead at 9-6 with 5:30 remaining.
"When we fly around, when we don't hurt ourselves, we can be one of the best defenses out there," Allen said. "To hold that team to zero touchdowns, it's tough to do."
Smoot then sacked Allen for a nine-yard loss on 3rd-and-7 from the Jaguars 39. That forced 4th-and-16 and Allen threw incomplete with 1:02 remaining to end the Bills' final threat.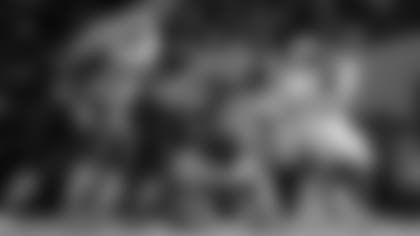 Bryan, a first-round selection in the 2018 NFL Draft, had perhaps his best game with the Jaguars. He sacked Allen twice, his first two sacks of the season.
"It's always good to win," Bryan said. "It's a good morale boost. Everyone's excited and ready to go. We just have to start stacking them. There are a lot of games left and the more wins get, the better it is."
The Bills entered the game not only leading the AFC East, but ranked No. 1 in the NFL scoring offense, scoring defense, yards allowed, passing yards allowed and takeaways.
Allen completed 31 of 47 passes for 264 yards and no touchdowns with two interceptions.
Jaguars rookie quarterback Trevor Lawrence, the No. 1 overall selection in the 2021 NFL Draft, completed 15 of 26 passes for 118 yards and no touchdowns with no interceptions. Lawrence left the game briefly late in the second quarter with an ankle injury, but returned on the same drive after being evaluated in the locker room. The Jaguars had 201 yards offense Sunday.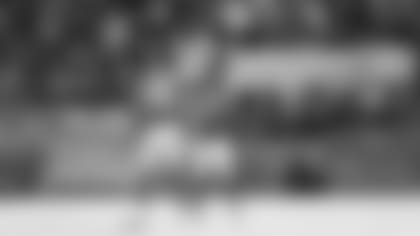 "It was awesome," Lawrence said. "The fan base has been great. Obviously, the season hasn't gone exactly how you plan it. I love where we're at as a team right now, though.
"And it was nice to –we won one in London, but it was nice to win one in front of the home crowd. They deserved that, it's been a while. So, that was a lot of fun, and just proud of the guys, proud of the city. It's a good feeling."
Backup quarterback C.J. Beathard drove the Jaguars in Lawrence's absence, but wide receiver/returner Jamal Agnew dropped a would-be go-ahead touchdown from the Bills 35 on Beathard's final play. Jaguars running back Carlos Hyde lost a fumble on the ensuing play to keep the halftime score 6-6.
Hyde started Sunday for the Jaguars' leading rusher, second-year running back James Robinson, who missed the game with a heel injury sustained against Seattle last week.
The Jaguars' defense turned in four sacks – two by Bryan, one by Smoot and one by Allen. They also registered their third, fourth and fifth takeaways of the season – a third-quarter interception by safety Rudy Ford that stopped a Bills drive at the Jaguars 19, Allen's interception late in the third quarter and Allen's fourth-quarter fumble recovery.
The Jaguars took a 3-0 lead on Wright's 39-yard field goal with 8:49 remaining in the first quarter – a play that capped a 12-play, 54-yard, game-opening drive; a 23-yard pass from Lawrence to wide receiver/returner Jamal Agnew converted 4th-and-3 from the Bills 43 and set up the field goal. Bills kicker Tyler Bass' 24-yard field goal with 3:54 remaining in the first quarter tied it at 3-3; Allen scrambled 15 and 12 yards to convert two third downs on the drive.
The Bills took their first lead with 10:59 remaining in the second quarter, with Bass converting from 41 yards; Allen again was key to the score, with his 22-yard scramble on 3rd-and-31 getting the Bills within range for Bass' field goal on the next play. Wright's 55-yard field goal capped the Jaguars' ensuing possession to tie it 6-6 with 5:30 remaining in the second quarter.
Neither team scored in the third quarter, with the Jaguars intercepting Allen twice but Wright missing wide left from 42 yards with 5:41 remaining in the quarter to keep the score tied 6-6.
Wright's 21-yard field goal with 12:05 remaining gave the Jaguars a 9-6 lead.
Notable: Jaguars rookie Walker Little started at left tackle, marking the first career start for the second-round selection in the 2021 NFL Draft; Little started when left tackle Cam Robinson was announced as questionable with a back injury just after kickoff. Jaguars inactives Sunday: running back James Robinson, wide receiver Tyron Johnson, cornerback Tre Herndon, tight end Jacob Hollister and rookie defensive end/linebacker Jordan Smith.
Injury report: Jaguars cornerback Chris Claybrooks was evaluated for a concussion in the third quarter and ruled out. … Lawrence left the game with an ankle injury in the second quarter and returned on the same drive after being evaluated in the locker room.