NASHVILLE, Tenn. – Outside linebacker Josh Allen put it simply and accurately.
"We told ourselves we needed to respond," he said.
The Jaguars' defense did just that.
A week after their worst performance of the season, and after following that with a slow start, the Jaguars indeed responded with one of their most impressive defensive performances of the season in a 36-22 victory over the Tennessee Titans at Nissan Stadium Sunday afternoon.
"Hats off to the defense," Head Coach Doug Pederson said. "It's a little bit of a rough start with them running the football, which we knew coming in that that's what they do, and they do it well. But [the defense] kind of settled in the football game and handled our business much better."
The Jaguars entered Sunday having allowed more than 400 yards in three consecutive games, allowing scores on eight consecutive possessions in a 40-14 loss to the Detroit Lions last week – the Jaguars' most one-sided loss of the season.
The Jaguars allowed the Titans 364 total yards but registered four sacks and forced four turnovers – with Allen, defensive lineman Arden Key, defensive lineman Foley Fatukasi and outside linebacker Travon Walker all registering sacks.
"We definitely stepped up to the challenge," Walker said. "We knew we had to come in and play great ball, wanted to give our offense good field position. So that was one of the main things that we were all harping on all week: Just come in, work hard, give it your all, have the juice, and then we're going to be that defense that you've seen flashes from early in the season."
Walker's sack forced a fumble that defensive lineman Dawuane Smoot recovered, and Allen recovered a fumble forced by linebacker Shaq Quarterman. Key recovered a botched snap to Titans running back Derrick Henry and safety Andrew Wingard intercepted Titans quarterback Ryan Tannehill.
Those turnovers led to 20 Jaguars points.
"Any time you create turnovers early and it just sets the tone," Pederson said, with wide receiver Zay Jones adding: "The turnovers we got today? Incredible."
The Titans had 134 yards offense in the second half and Henry rushed for two second-half yards after rushing for 119 yards and a touchdown in the first half.
"What a great way to respond," Allen said. "We practiced this way. We were determined to play like this. We went out there and ran to the ball and continued to run to the ball. We were waiting for the moments when they made a mistake and every time they made a mistake, we were there to capitalize on it."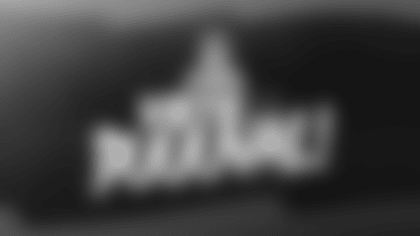 Send Jaguars to the Pro Bowl
Vote now to support your Jaguars in their campaign for the 2023 Pro Bowl!
Jaguars quarterback Trevor Lawrence completed 30 of 42 passes for a career-high 368 yards on Sunday, throwing three touchdowns and running for another. Lawrence missed practice Wednesday and Thursday with a toe injury sustained against the Lions. "It's OK – about what I thought," he said. "It's sore, but nothing that's going to keep me out of the game and nothing that limited me. When the game's going, you're not thinking about it. Obviously, it's not ideal but it's not something I felt hindered me at all. As the game got going, I got warmed up and settled in. At first, I was making sure I was good, I didn't want to do anything too crazy. I settled in and was able to make some plays. It was good." Lawrence said while he didn't get as many repetitions during the week as usual, "I've gotten a lot of those reps in the past. That helps, I got a bunch of good mental reps and really felt I was prepared. It helped I got to practice Friday. I felt good about letting it rip and trusting the guys."
The Jaguars (5-8) are two games behind the AFC South-leading Titans (7-6) with four remaining. The Jaguars play host to the Titans in the regular-season finale. If the Jaguars win their final four games and the Titans lose one game other than the regular-season finale, the Jaguars would be assured of winning the division. The Jaguars also have games remaining at home against the Dallas Cowboys (10-3), the New York Jets (7-6) and the Houston Texans (1-11-1). "There's something to say for that, putting yourself in a position," Lawrence said. "Obviously, it's two-fold. You look at the year we've had: We've let a lot of games slip that were right there that we could have had. That would even put you in different position. But the games we've been able to win down the stretch, to be able to put ourselves in position to play meaningful games in December and January, that's where you want to be. I'm proud of this group, how we've been able to bounce back week to week no matter what happens."
Smoot, a sixth-year veteran, on the Jaguars winning in Nashville for the first time since 2013: "All this hard work, all this time for the last six years, it feels good to finally get a win here for sure."