"That was pretty cool to do that," Jenkins said.
Outside linebacker Josh Allen called it "one of the best plays I've ever seen in this building."
"What a great play that was," Allen said. "What a great win."
Jenkins' game-winning play ended with 6:52 remaining in overtime. It began 12 seconds before that, then Cowboys quarterback Dak Prescott drifted a step or two to his left and threw to wide receiver Noah Brown, who earlier Sunday caught two touchdown passes but had this pass bounce from his hands.
The ball caromed to Jenkins, who caught the ball low but clearly off the grass. Jenkins picked up a block from linebacker Foye Oluokun on Prescott, then raced untouched for his first interception return for a touchdown at any level of football.
"I was thinking about going and scoring," Jenkins said. "I saw it pop up in the air and I said, 'Yo, I've gotta score right here. It's only Dak.' I caught it. I got a huge block by somebody. I was running for daylight. My hamstring was about to pull and everything. I had to score. That was cool.
"All I kept doing was [waving goodbye to the fans]. That's all I could think about: 'Bye-bye.' Onto the next one."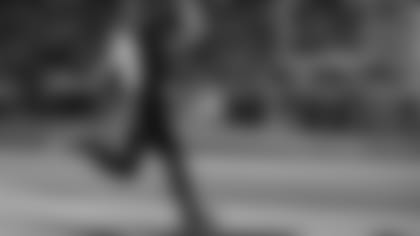 Jenkins, who had six career NFL interceptions before Sunday, played mostly offense in high school and didn't return any of his nine interceptions at the University of Miami for a touchdown.
"What's crazy is earlier this week I was just sitting and thinking on my couch one day, 'I've never had a Pick Six in the NFL or a walk off like that,''' he said. "What's crazy is both of them happened today, so that was cool. That was crazy."
Jenkins touchdown not only capped a come-from-behind victory, but it also capped a remarkable day for the sixth-year veteran who is now in his second season with the Jaguars. He not only scored the game-winning touchdown, but he also intercepted another pass that led to a key third-quarter touchdown and finished the game with a team-high 18 tackles.
Allen called it "one of the best performances I've ever seen."
"We needed it," Allen said. "We needed guys to make plays like that to win a game like this. He was that guy. This is the momentum we need."
Jaguars quarterback Trevor Lawrence, "He had a crazy day, which was awesome."
Lawrence was then told it was Jenkins' first career interception return for a touchdown.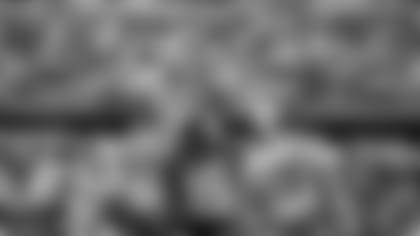 The Jaguars sustained multiple injuries Sunday, with right tackle Jawaan Taylor leaving the game with a hamstring injury before returning and left tackle Cam Robinson leaving with a fourth-quarter knee injury and not returning. Pederson said after the game he had no immediate updates on Taylor or Robinson, adding that he didn't want to speculate on the severity of Robinson's injury. Running back Travis Etienne Jr. sustained an ankle injury late in the fourth quarter and returned to play overtime. "I said, 'If we go to overtime, there's no way I'm going to sit out on the sideline,'' Etienne said. "I just had to find a way to make it for my guys."
Allen: "We finish. We don't try to win the game in the first quarter, second quarter, third quarter. It's a four-quarter game – plus more if it needs to be. That's when we know. I've been in this organization for four years. There were times when we were behind, we were behind; we couldn't find our way back. Now we have the offense, defense and special teams that can continue to fight. We have the determination, and we have the mentality to finish every game."
Allen: "It was a little shaky at times, but we knew it was going to be a four-quarter game. Guys were where they needed to be, did what they needed to do and made the plays they needed to make."
Jenkins on the difference between the Jaguars now and 3-14 team in 2021: "I'm going to be very upfront. We're a way smarter team now. We have information coming to us. Our coaches do a really good job of making sure know what's coming and making we're prepared on Sunday."