JACKSONVILLE – The Miami Dolphins thought they were pretty good after a 7-1 start to the 1999 season. They said as much after dispatching the Seahawks in an AFC Wild Card game in Seattle.
They immediately set their sights on Jacksonville and a 14-2 Jaguars team that former Dolphins linebacker Kim Bokamper called the AFC's "paper tigers." The media in Miami jumped on board and the hostility was a storyline that week. To make it more fun, Jacksonville had a sizeable Dolphins fan base at that time, relics of a bygone era when North Florida was their territory also.
They quickly jumped into the fray and bad blood was felt all up and down I-95 that week.
The folks in South Florida apparently thought little of the team that held homefield advantage in the AFC playoffs that season, basing their lack of respect on a Jaguars schedule that featured an expansion team in the Cleveland Browns, a rebuilding team in the Cincinnati Bengals, a Pittsburgh Steelers team that won just six games and a Baltimore Ravens team that wouldn't breakthrough until the next season.
In other words, the Dolphins thought despite losing six of their final eight games theirs was the better team.
They conveniently forgot their 1972 17-0 team played a similar schedule; at least the AFC Central had two teams with at least 13 victories – the Jaguars and Tennessee Titans – in 1999. The 1972 AFC East was the worst division in football that year with the New York Jets at 7-7 and the Baltimore Colts, Buffalo Bills and New England Patriots well below .500.
But that didn't stop Miami from talking…
Until the AFC Divisional Game kicked off at Alltel Stadium.
Jaguars quarterback Mark Brunell and the offense opened the game with a drive that balanced running back Fred Taylor running and passes to wide receiver Keenan McCardell, tight end Kyle Brady and a smooth-flick-of-the-wrist eight-yard touchdown pass to wide receiver Smith to give the Jaguars a 7-0 lead with just over 10 minutes to play in the first quarter.
Dolphins Head Coach Jimmy Johnson sent out future Hall of Fame quarterback Dan Marino to make a statement. Marino's first pass of the game was intercepted by cornerback Aaron Beasley.
Brunell engineered another efficient drive, utilizing Taylor and running back James Stewart in concert with Smith, but the drive stalled and the Jaguars settled for a 10-0 lead after a field goal by kicker Mike Hollis.
The Dolphins' defense featured future Hall of Fame defensive end Jason Taylor, wide-body defensive tackle Daryl Gardener, middle linebacker Zach Thomas, cornerbacks Sam Madison and Patrick Surtain and safety Brock Marion. They were fast …
What happened on the Jaguars' next possession became NFL history. Taylor took the handoff from Brunell and started up the middle when he saw a crease in the secondary – and hit it as only he could. Ten yards later, he was battling Marion. Twenty yards later, he was on his way to the longest touchdown run in playoff history – 90-yards –and the Jaguars had suddenly made believers of the visitors from south Florida.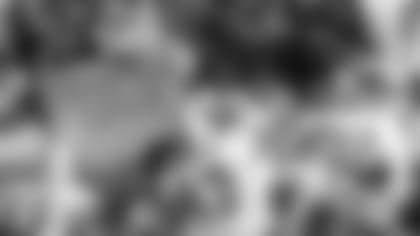 The Jaguars weren't done at 17-0. On the first snap of the next series, Jaguars defensive end Tony Brackens screamed around All-Pro left tackle Richmond Webb. Brackens sacked Marino, forcing and recovering a fumble. At the urging of defensive lineman Bryce Paup, Brackens was escorted to the end zone for a 24-0 lead with more than three minutes to play in the first quarter.
Taylor scored again on the first play of the second to make it 31-0. Stewart got in on the action after the Jaguars blocked a Miami punt on the ensuing series with a touchdown of his own to make it 38-0.
Beasley got another interception, Marino fumbled again and safety Donovin Darius recovered to set up another Hollis field goal.
It was an embarrassment of riches for the Jaguars ,who led 41-7 at the half.
The Jaguars still weren't done. They had a message to the Dolphins and the rest of the league that they were for real. Backup quarterback Jay Fiedler, playing for Brunell since early in the second quarter, passed 70 yards for a touchdown to Smith – and Fiedler's touchdown pass to reserve wide receiver Alvis Whitted made it 55-7 until backup running back Chris Howard's touchdown capped the scoring in what Jaguars linebacker Kevin Hardy afterward called the "perfect game."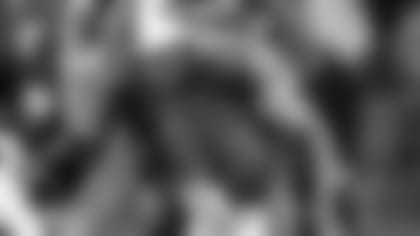 It wasn't nearly as perfect for the Dolphins in what would be Marino's final game. Johnson, too, sensed the coming change and retired.
"Don't ask me that question," Marino said after the game when asked if this had been his last appearance. "We didn't compete at all. We played horrible. I've never experienced a game like this in my life, ever since I was a little kid. I've never seen anything like this."
The game marked the most lopsided playoff victory in the NFL since the Chicago Bears beat the then-Washington Redskins, 73-0, in 1940 – so it's safe to say no one had seen anything like it.
And no one has seen anything like it since.