JACKSONVILLE – Jaguars experts – Rick Ballou, Frank Frangie, Brent Martineau, John Oehser, Brian Sexton, J.P. Shadrick and Ashlyn Sullivan – are breaking down the Jaguars as the 2022 NFL season approaches; today: What the Jaguars will be in '22 …
Rick Ballou, Jaguars sideline reporter
The Jaguars in 2022 will be: Much improved from a year ago despite a tough schedule with four of the first six games on the road. The Jaguars will improve on both sides of the ball and be a competitive team. Trevor Lawrence will settle in as one of the best young quarterbacks in the league. They will be an exciting team who could win seven or eight games.
Frank Frangie, Radio Voice of the Jaguars
The Jaguars in 2022 will be: I see the Jaguars in that seven- or eight-win area. They will be much improved. They will be good on defense. They will be very well-coached. Can't wait to see it.
Brent Martineau, Action Sports Jax Sports Director
The Jaguars in 2022 will be: A dangerous team. I don't think they will be an automatic win for opponents. I also have been around this organization long enough to know the Jaguars have to prove to us they can win football games. I think they are a 7-10 team with a ceiling of nine wins. I would like to see the Jaguars in the mix for a playoff spot in early December and I think it will happen, but they won't make the playoffs in 2022.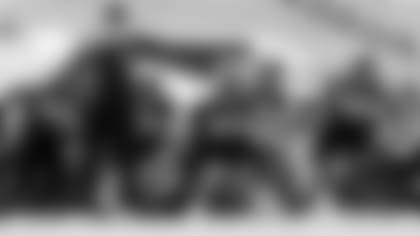 John Oehser, jaguars.com senior writer
The Jaguars in 2022 will be: Vastly improved. That doesn't mean they will be a playoff team in '22, but they should look much better by season's end than they have in recent seasons. This feels like a team that can push for seven or eight victories with Lawrence looking the part of a franchise quarterback. If that happens, the season will be a success.
Brian Sexton, jaguars.com senior correspondent
The Jaguars in 2022 will be: A team that has fans on the edge of their seat in December of 2022. I know the schedule is a big challenge this fall and the running game is a major question mark, but I just can't help but believe in Head Coach Doug Pederson and his plan. Working in concert with General Manager Trent Baalke, they were masterful on Draft Weekend – and they added a strong group of veteran contributors in free agency. This is a talented team – not the most talented in the AFC South or the most talented in the AFC, but a talented team for which there should be expectations of being in the conversation around Thanksgiving. If you play well, you put yourself in a position to have things go your way. I expect they'll play well, and we'll be looking at the tiebreakers in early December to see if they have a chance to slide into the No. 7 spot in the AFC. Bold? Yes. Reasonable? Also yes.
J.P. Shadrick, jaguars.com reporter/editor
The Jaguars in 2022 will be: Less drama with fewer off-field distractions and more focus on what truly matters about professional football: winning.
Ashlyn Sullivan, Digital reporter and host
The Jaguars in 2022 will be: A team that wins seven games, which would be a major improvement from the debauchery last season. The Jaguars made major improvements on their roster in the offseason and everyone should expect to be better. I do not think they have enough offensive weapons to outscore the major offenses in the NFL. They won't make the playoffs, but they will be relevant. That's all you can ask for after the season we experienced last year.