Jacksonville, FL – In the spirit of the season, the Jacksonville Jaguars Foundation, Publix, PepsiCo and Feeding Northeast Florida partnered to provide food for 1,000 families, seniors and veterans in time for the holiday season.
This morning, Jaguars players, along with JAXSON de Ville, members of THE ROAR, representatives from the Jaguars, Publix, PepsiCo and Feeding Northeast Florida gathered in the US Assure Club at EverBank Field to distribute 400 holiday meals to local nonprofit organizations. They will in-turn deliver the food directly to area families, seniors and veterans. The remaining 600 holiday meals will be delivered by Feeding Northeast Florida directly to nonprofits for distribution. This is the eighth year the Jaguars have donated food to families in need across the Northeast Florida region.
"Feeding Northeast Florida provides thousands of meals for families throughout the year, and the Jaguars are honored to participate in their mission during this time of year," said Jaguars President Mark Lamping. "Jacksonville is our home, and we believe in taking care of our own. If we can bring joy by providing a holiday meal to a thousand families, then our holiday wish is fulfilled."
Volunteers from Feeding Northeast Florida assembled the food, filling Publix reusable holiday bags with 1,000 holiday meals. Recipients will enjoy a mix of non-perishables, such as canned corn and beans, stuffing mix, cornbread mix, gravy mix, snacks and beverages; and fresh foods, including potatoes, carrots, apples and oranges, along with candy canes, and cookies. Each family, senior and/or veteran will also receive a $10 Publix food card to buy a meat or other food item.
Dwaine Stevens, Media & Community Relations Manager at Publix, said, "Publix works year-round to provide food for hungry children and families.  It is especially important at this time of year that we can partner with the Jaguars and PepsiCo to help ensure that every family can gather together for a warm meal during the holidays."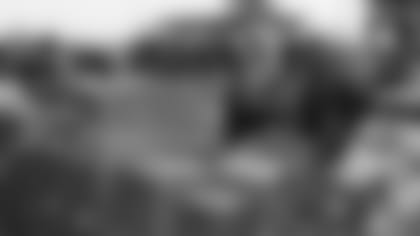 "We're proud to partner with the Jaguars, Publix and Feeding Northeast Florida to help provide meals to those in need in the Jacksonville community this holiday season," said Rich Panner, vice president, PepsiCo, Southeast region.
The Jaguars Foundation coordinated with the following non-profit organizations to distribute the food: 5 Star Veterans Center, Andrew Jackson High School, Boys and Girls Clubs of Northeast Florida, Boys and Girls Clubs of Nassau County, Cathedral Residencies, CIS Nassau County, Exchange Club Family Center, Family Promise, Fresh Ministries, Foster Closet, Girls, Inc., Heart for Children, MaliVai Washington Youth Foundation, Matthew Gilbert Middle School, Neighbor To Family, Rethreaded, Saint Demetrios Greek Orthodox Church, St. Gerard Campus, The Bridge of Northeast Florida, The Sanctuary on 8th Street, The Tom Coughlin Jay Fund, The Wounded Warrior Program, Touchstone Village and WeCans.
"Our community has the resources to solve the issue of hunger. Partnership is integral to this solution. Thanks to the Jacksonville Jaguars Foundation, Publix and PepsiCo, we are one step closer to that end," said Feeding Northeast Florida President and CEO Luke Layow.  "Children and families, veterans and seniors will have a more filling holiday due to this collaboration. Together we are feeding a stronger tomorrow."