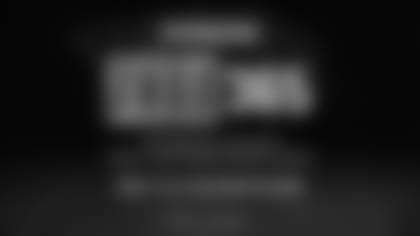 ](http://bit.ly/JagsRenewal)

The Jacksonville Jaguars are kicking off their 2014 season ticket renewal campaign and are introducing Jags365, which will provide a greater level of service and new experiences for Season Ticket Members. The team is also now selling new season tickets for the 2014 season, and will also be offering five new seating options.
"It was extremely important for us to put our resources and energy into understanding what fans want from the Jaguars, and what is necessary to support a sustainable NFL franchise," said Mark Lamping, Jaguars president. "We conducted surveys, several fan forums and spoke directly with our Season Ticket Members to identify what is most important to them. We also know that growing our local revenue is key to our success. We are very excited about the stadium enhancements currently under construction and the positive impact it will have on our fans' game day experience. Finding new, creative sources of revenue is also a priority and we are proud to introduce a number of new seating options for our loyal fans."
"These new offerings and the service we will provide are designed to give our fans more of what they want and to make their game day experience at EverBank Field among the best in sports," said Chad Johnson, Jaguars senior vice president of sales. "And we aim to provide excellent products and service not just on game day, but 365 days a year."
JAGS365
Jags365 is a year-round commitment to provide an unparalleled experience for Season Ticket Members. In addition to previous benefits, members will now have unprecedented access to EverBank Field, coaches and players, as well as exclusive events and packages tailored to their personal preferences. With stadium enhancements already underway, fans will also be treated to the ultimate fan-focused EverBank Field experience featuring the two largest video boards in the world and a one-of-a-kind interactive fan area that will reflect the spirit of life in Jacksonville.
PRICING
Prices for season tickets will remain flat in 2014 from 2013, and with the new membership program, Season Ticket Members will have a choice to opt-in to their preferred packages, which are designed for corporate, family and fanatical fans.
20TH ANNIVERSARY RECOGNITION
The 2014 season represents the Jaguars 20th season. "One of the things we learned from our Season Ticket Members is that recognition is a very important component to them," Johnson added, "and within the new Jags365 customer service program the Season Ticket Members will be recognized based on their tenure as we celebrate the Jaguars' 20th anniversary season ."
CONTACT:
One EverBank Field Drive | Jacksonville, FL 32202 | 904-633-2000 | jaguars.com
DIGITAL RENEWALS
With an innovative digital experience for Season Ticket Members, the new renewal program allows 2013 Season Ticket Members to renew their tickets online with the simple click of a button. The e-brochure will provide a seamless renewal process, as well as showcase information about the upcoming season, game day experience enhancements and exclusive Season Ticket Member benefits.
Each Season Ticket Member from the 2013 season will receive a personalized email with instructions and a link to renew their tickets online. The e-brochure delivers an interactive experience with informative video messages, access to their account manager and an easy ticket renewal process. Those who renew early will also be rewarded with a chance to win one of 25 prizes in the first 25 renewal days, including an away game trip, NFL draft trip and an opportunity to lead the Jaguars out of the tunnel when they storm the field this 2014 season.
NEW SEATING OPTIONS
The new seating options that will be available this year are: (i) Field Seats, located on the east side of the field, with all-inclusive food and beverage; (ii) Kickoff Club Tables, which are private four-person tables located at the top of the 100 level between the 20-yard lines, offering all-inclusive food and beverage service; (iii) Pool Cabanas, which will accommodate groups of up to 300 people with lounge furniture, TVs, and all-inclusive food and beverage; (iv) North End Zone Party Cabanas, on the second level of the new platform for groups of 20 to 140 with lounge furniture, TVs, fans, all-inclusive food and beverage; and (v) the North End Zone Bar Rail with dedicated seats located at the front rail of the new platform and all-inclusive food and beverage.
"We hope that when Jaguars fans look back on their time at EverBank Field, they will confidently say they've had absolutely the best game day experience, not only in the NFL, but in all of professional sports," said Hussain Naqi, Jaguars senior vice president of fan engagement. "2014 will be a totally different game day experience than what our fans have had in the past, and we hope these combined efforts will make our fans even more proud to call the Jaguars their favorite NFL team."
Season Ticket Members can check their e-mail inboxes today for their opportunity to renew. If you are interested in purchasing season tickets, call the sales team at 904-633-2000 or go to www.jaguars.com/tickets