JACKSONVILLE – Sometimes, it's about desire.
Safety Andre Cisco said that's not the only way a defense creates takeaways. But it's one of the factors, and it definitely has mattered for the Jaguars this season. And make no mistake:
Takeaways have mattered to the Jaguars this season. A lot.
"Effort definitely plays a huge part," Cisco said as the AFC South-leading and No. 4-seeded Jaguars (9-8) prepared to play the No. 5-seeded Los Angeles Chargers (10-7) in an AFC Wild Card Playoff game at TIAA Bank Field Saturday at 8:15 p.m.
The Jaguars, winners of five consecutive games, have improved in many areas this season from last season. They are better statistically offensively. And defensively. But perhaps nowhere has the team's improvement been as noticeable – or more important – than in takeaway-giveaway margin.
The Jaguars forced eight takeaways in eight losses this season and forced 19 in nine victories. After forcing two turnovers during a five-game October losing streak, they have 17 takeaways while winning seven of nine games since.
"Takeaways are being at the right place at the right time: Everybody being around the ball," Jaguars defensive lineman Arden Key said. "The more guys you have around the ball, the more likely when the ball comes out that your guys will come out with it."
The Jaguars were an NFL-worst minus-20 takeaway giveaway last season, forcing a league-low nine turnovers. This season? They're plus-five, seventh in the NFL.
Their 27 takeaways are tied for fourth in the NFL.
"Our identity is to stop the run, pressure the quarterback and get takeaways," Jaguars outside linebacker Josh Allen said. "Games that we won, we did those. We've been really good at capitalizing on opportunities. We've just got to keep that up."
The Jaguars finished second in the NFL this season with 111 points off turnovers. They scored their final 10 points in a come-from-behind victory over Tennessee off turnovers, with outside linebacker Josh Allen's 37-yard fumble return for a touchdown the game-winning points with 2:51 remaining.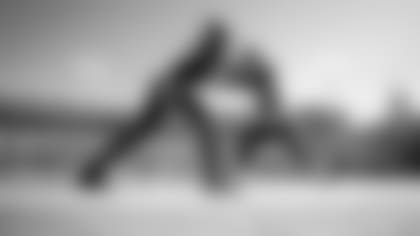 "Credit to the offense for capitalizing on those opportunities," Allen said. "We have to continue to do that."
Defensive lineman Arden Key, too, said pressure begets takeaways. It was Key's pressure on Titans quarterback Joshua Dobbs that led to the Jaguars' first takeaway Saturday – an interception by cornerback Tyson Campbell that led to a third-quarter field goal.
Safety Rayshawn Jenkins' blitzing sack on Dobbs forced the fumble that Allen recovered and returned for the game-winning touchdown.
"Pressure in your face," Key said. "You affect the quarterback, you get turnovers. It's like a puzzle. If the quarterback has all day to pass the ball, defensive backs are going to able to cover for 10 seconds. Everything is timing.
"If you speed the quarterback's timing up or affect him in some type of way, we create turnovers. It's a complementary game. We complement one another."
Cisco said when it comes to creating turnovers, "there's a long list of things you can point to."
"Most importantly it's the enthusiasm behind making plays," he said. "It's the camaraderie, and everyone getting behind each other on things that help you make the plays: Effort, assignment alignment, pressure on the quarterback …
"All those things working together make a difference."
Jaguars quarterback Trevor Lawrence on the atmosphere at TIAA Bank Field versus Tennessee Saturday and the expected atmosphere versus the Chargers: "I hope it's like that this weekend, and that's kind of what we expect. Our fans did a great job last weekend, but for us, that was a playoff game last week. You look at how everything ended up playing out, if we didn't win that game, we're not sitting here today, everybody's packing up and going home. That was a playoff game for us. It's the same mindset this week, it's just official now."
Jaguars Head Coach Doug Pederson on coaching aggressively in the postseason: "You do (think about that). You're in a situation where it's a win-and-continue game. It's do or die, and you want to make sure you're doing it not recklessly but you're still taking all the information at hand and putting your team in good situations. Sometimes, you're taking all the information and making sure you're doing the right thing for your team. There's probably going to be a little bit more of a gamble or risk in certain situations, just knowing that one possession here or there could determine the outcome of the game."