JACKSONVILLE – In recognition of Jacksonville's own James Weldon Johnson's birthday, the Jacksonville Jaguars today announced several contributions to local efforts celebrating his life and legacy and the city's rich history of diversity and artistic empowerment. The team debuted a one-of-a-kind performance by one of its newest members, WR Marvin Jones, Jr., across its social media channels.  
The Jaguars Foundation and the Khan Family confirmed their commitment of $250,000 to support the creation of Lift Ev'ry Voice and Sing Park. The park will honor local brothers James Weldon Johnson and John Rosamond Johnson, who wrote "Lift Ev'ry Voice and Sing" at their home in the LaVilla neighborhood between 1900 and 1905. "Lift Ev'ry Voice and Sing" is widely recognized as the Black National Anthem. The Jessie Ball Du Pont Fund joined together with the City of Jacksonville and other community partners to break ground on the park earlier this year. To access renderings of the park, please click here. 
"Lift Ev'ry Voice and Sing was first performed in 1905 by students at the Stanton School, where Mr. Johnson was principal, as part of a tribute to Abraham Lincoln's birthday. I think it is only fitting that on his birthday, we honor our native son, James Weldon Johnson, with a permanent reminder of his many contributions to Black culture and American culture at large," said T-Neisha Tate, Jaguars vice president of social responsibility and impact. "We're grateful to have the platform and opportunity to bring awareness to how much rich history exists mere miles from our stadium home and can't wait to see how the City of Jacksonville continues to embrace its history."
Jaguars WR Marvin Jones Jr. kickstarted the team's birthday celebration by performing his own rendition of "Lift Ev'ry Voice and Sing" at the historic Ritz Theater earlier this week.
The theater, located in LaVilla and known as "the mecca for African American culture and heritage" in Florida, was constructed in 1999 on the site for the 1929 Ritz Theater movie house. Jones, who joined the team during the 2021 offseason, auditioned for American Idol in 2017 and continues to delight fans with his vocal prowess on his Instagram account, @marvinjonesjr.
"It's always amazing when you can go and see your culture and see where things started and see where things have developed," said Jones. "I know growing up in the church, we sang this song as well. It just brings back memories. It's very heartfelt and very powerful. I'm just glad I had the opportunity to sing it."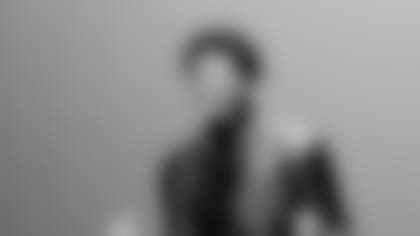 On the heels of James Weldon Johnson's birthday, the Jaguars front office will recognize and honor Juneteenth on Friday, June 18. Established as a company holiday in 2020, the organization has encouraged its team members to learn more about the holiday's historical significance marking the end of slavery in the United States. Employee events this week include a presentation by Adonnica Toler, an administrator from the Ritz Theater, lunch from African Love Kitchen and a performance by Ngoma Thunder – an African drum troop featuring authentic African drums and tribal music. On Saturday, June 19, employees will visit the Melanin Market, an Out East festival highlighting minority-owned businesses, products and services. The Jaguars Foundation and the Khan Family recently made a $1 million commitment to the holistic revitalization of the Out East neighborhood, located less than a mile from the team's home at TIAA Bank Field. For more information, please click here.