JACKSONVILLE – Senior writer John Oehser, senior correspondent Brian Sexton and team reporter Kainani Stevens offer quick thoughts on the Jaguars as they prepare to play the Indianapolis Colts at Lucas Oil Stadium in Indianapolis Sunday at 1 p.m. in a 2023 Week 1 game.
John Oehser, Jaguars Senior Writer…
1. This won't be easy. Times change fast in the NFL. But while many Jaguars observers have gone from yearly pessimism to unbridled optimism entering the 2023 season, make no mistake: The Jaguars' Week 1 matchup against the Colts figures to be tricky for all the reasons NFL regular-season openers are always tricky. Yes, the Jaguars will be favored. And yes, they figure to contend for the AFC South while the Colts could have a building season with a rookie quarterback. But Week 1 games are the hardest to predict because teams have few tendencies, which makes it difficult to game plan. Colts quarterback Anthony Richardson figures to make rookie mistakes, but his mobility makes him dangerous and he is more than capable of enough off-schedule plays to at least keep the Colts close. The guess here is the Jaguars start the season 1-0. It will be more difficult than many Jaguars fans hope.
2.Ready, set, go. The excitement around the Jaguars is palpable. And the primary reason for the excitement – a talented, experienced offense – will get its first real look Sunday. The excitement is merited. Quarterback Trevor Lawrence is entering his second season in Head Coach Doug Pederson's offense, and that familiarity – and continuity with skill players – figures to allow those players to play faster and more efficiently than last season. Running back Travis Etienne Jr. looked poised and explosive in preseason. Additions such as wide receiver Calvin Ridley, running back Tank Bigsby and tight end Brenton Strange to a core that included wide receivers Christian Kirk and Zay Jones and tight end Evan Engram make this as versatile and deep as any offense in franchise history. The offense looked more-than-ready in Preseason Week 3, with a feeling of wanting the regular season to arrive as soon as possible. It's here now.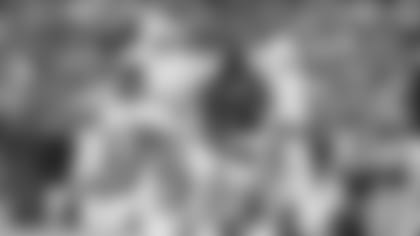 Brian Sexton, Jaguars Senior Correspondent …
1.You think you know, but do you really? Conventional football wisdom tells us Jaguars-Colts will be closer than we might otherwise expect because the teams are so familiar with one another. It often plays out that way. But I don't follow that line of thought with Sunday's game. Colts Head Coach Shane Steichen is transforming one of the NFL's great passing franchises into a team that will dominate the line of scrimmage with the running game to open a deep passing attack for a strong-armed rookie quarterback. Pederson and Co. will watch plenty of Philadelphia Eagles tape – where Steichen was previously offensive coordinator. But with Richardson making his first NFL start, and with running back Jonathan Taylor out, Steichen must find innovative ways to move the ball. At least this week there are some unknowns between the division foes, which could make for a less predictable game than some expect.
2.Pete Prisco of CBS and Peter King of NBC Sports have lofty expectations for the Jaguars in 2023. They're not alone. Plenty of observers expect the Jaguars to take the lid off the offense this fall and join the ranks of the Kansas City Chiefs, Cincinnati Bengals and Buffalo Bills as an elite AFC team. The Super Bowl Champion Chiefs led the NFL last season at 29.2 points per game. By comparison, the Jaguars scored 23.7 per game. Is it possible to close the gap? They have another season with Pederson and more weapons than last season. If everyone stays healthy and things go their way, I could see it. If the defense and special teams can add a few scores along the way, that would mean the entire team is playing at a high level. If that's the case, then this is a team worthy of high expectations.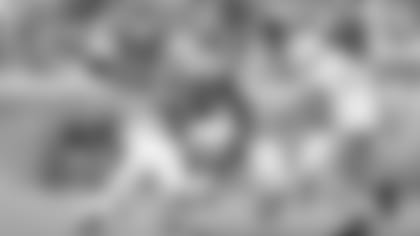 Kainani Stevens, Jaguars Team Reporter/Producer ...
1.Strike hard, strike first, no mercy. I want not only to see a fast start from the offense Sunday, but an aggressive approach when it comes to play-calling. Lawrence has weapons at every offensive skill position. I'm excited to see what offensive coordinator Press Taylor and Pederson have been drawing up for newcomers Ridley, Bigsby and Strange. The Jags need to find the end zone early and often Sunday to work out the kinks before the Chiefs come to Jacksonville in Week 2.
Patience with the pass rush. The Jaguars' pass rush has been an offseason focus for months. While I expect an improvement this year, I don't know how much of that we will glean from Sunday's game. I wouldn't be overly impressed by multiple sacks on Richardson, nor would I be overly concerned if Richardson's elusiveness proves difficult for Jacksonville. Anything can happen with a rookie quarterback QB and that is especially applicable in Week 1. So, I won't be reading into the pass rush success or lack thereof until we get a larger sample size.