And what the Jaguars' veteran linebacker sees from rookie quarterback Trevor Lawrence looks sort of familiar – and has him excite about the future.
"He's really been jumping off the tape of late," Wilson said.
Wilson, a seven-year NFL veteran who signed with the Jaguars as an unrestricted free agent from the Kansas City Chiefs this past offseason, discussed multiple topics as he met with the media Wednesday as the Jaguars prepared to play the Miami Dolphins at Tottenham Hotspur Stadium in London, England Sunday.
The development of Lawrence – and yes, Wilson said, No. 1 overall selection in the 2021 NFL Draft is showing signs of sharing important traits with Chiefs quarterback Patrick Mahomes, the 2018 National Football League Most Valuable Player.
"You never think you're out of a game," Wilson said. "We were down every playoff game we had [during a run to winning the Super Bowl following the 2019 season] and we came back and won them all – Super Bowl included. Trevor … he's starting to give that sense a little."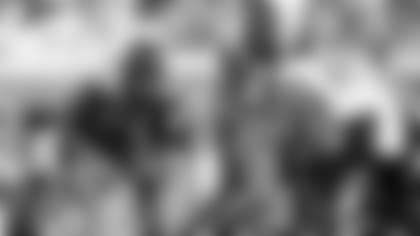 Wilson said signs of that trait could be seen in a loss to the Tennessee Titans this past Sunday. The Jaguars trailed 31-13 early in the fourth quarter and rallied to within 31-19. They then appeared to pull to within a score before an apparent touchdown run by Lawrence was reversed on review and Tennessee subsequently held the Jaguars on downs.
Lawrence, after throwing seven interceptions in the first three games, has thrown just one in the last two weeks – on the final play against Tennessee after the outcome was decided. Lawrence has a passer rating of more than 90 in each of the last two games after not being over 70.1 in any of the first three games.
"I knew it would be a matter of experience," Wilson said. "The more games he gets under his belt, the better he's going to get. His ceiling is very, very high."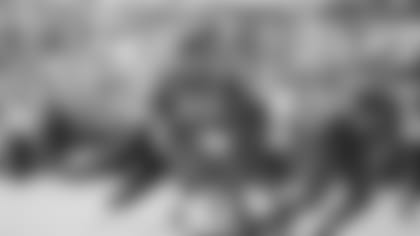 Wilson wore the so-called "green-dot" helmet for much of a loss to Tennessee Sunday, meaning he relayed defensive calls and signals from coaches to teammates – receiving play calls through his helmet from the sideline. "I had the dot for most of the game," he said. "I started with it and finished with it." Wilson said it's a responsibility he handled a few times with the Chiefs. Linebacker Myles Jack handled the duties in Weeks 1-4. "Even when Myles had the dot, I was still echoing the calls," Wilson said. "He would get the calls, I'd hear it and I'd send it to the other side of the defense. It was pretty much of the same thing – just me getting the call and him echoing it to the other side of the defense."
Linebacker Myles Jack (back) and wide receiver Marvin Jones Jr. (not injury related/personal) both missed practice Wednesday, with the following players practicing limited: offensive lineman Ben Bartch (groin), cornerback Tyson Campbell (toe), defensive lineman Roy Robertson-Harris (ankle) and offensive lineman Tyler Shatley (groin). Linebacker Dakota Allen (shoulder) and defensive end/linebacker Lerentee McCray (hamstring) practiced full.
Wilson on playing his first game in London Sunday: "You get 17 games out of the year, and about half of them are away – but how many of them are like away away like this. So, it's definitely exciting."