JACKSONVILLE – A day after, senior writer John Oehser examines what we learned from the Jaguars' 37-19 loss to the Tennessee Titans in a 2021 Week 5 game at TIAA Bank Field in Jacksonville Sunday …
1. The Jaguars are making history in the wrong way. The Jaguars have lost five consecutive games to start the season – and 20 consecutive games dating to Week 2 of last season. They're now alone in third place for longest losing streaks in NFL history. "We're desperate for a win," Jaguars Head Coach Urban Meyer said.
2. Lawrence continues to improve. Jaguars rookie quarterback Trevor Lawrence, the No. 1 overall selection in the 2021 NFL Draft, completed 23 of 33 passes for 273 yards and a touchdown Sunday. His lone interception came on the final play with the outcome decided. "I thought we made good decisions all day except for that last play," Lawrence said. That's two consecutive games without a meaningful interception after seven interceptions in the first three games. Lawrence said afterward he feels he's improving not forcing plays. "I feel like I'm seeing it really well," he said.
3. Meyer remains strong for Lawrence … Meyer on Lawrence: "Trevor Lawrence is a warrior. We love that guy. We all do. That guy is competitive. He's going to be great for Jacksonville. He's awesome. His practice habits, his toughness, his leadership, it's getting better each week."
4. … and for the team. Meyer: "I see a group of warriors. I see a group of players that I love to death. I see a group of players that are spilling it on the field, and we're not getting it. We're not closing it out."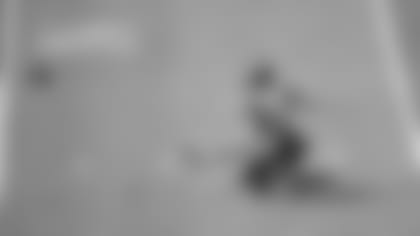 5. Kicker is still an issue. Jaguars kicker Matthew Wright, elevated from the practice squad Saturday, missed an extra point off the right upright and missed off the crossbar from 53 yards late in the first half. This came after Wright won a kicking battle with veteran Josh Lambo during the week. With Lambo having missed three field goals in Weeks 1 and 2, the Jaguars are the only team in the NFL without a field goal though five weeks. What's next?
6. Robinson is still good. Second-year running back James Robinson continued to be this team's best player, rushing for a career-high 149 yards on 18 carries – an average of 8.2 yards per carry. He is fourth in the NFL in rushing with 347 yards averaging 5.8 yards per carry. "The line just did a really good job opening up holes," Robinson said. "As you guys could see, every time I got the ball, it was kind of a big play. Guys up front did a really good job today."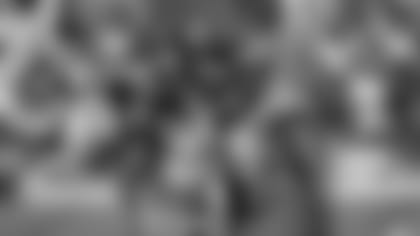 7. Griffin's interception woes continue … Jaguars cornerback Shaquill Griffin had an interception in his hands in the first quarter – and dropped it. That's the third dropped interception for the 2021 free-agent signing in five games. "The chances I do get, I have to make the best of it," he said. "That's something on me. I don't know if it's me thinking too much on the play. Whatever it is, I have to figure it out. I have to get those footballs and take it in because it's a game changer. That's the reason they got me here. Whatever it takes, I've got to do more."
8. … but Griffin is playing well aside from that. Griffin shadowed Titans wide receiver AJ Brown on Sunday, holding Brown to three receptions for 38 yards. He leads the team with four passes defensed in four games.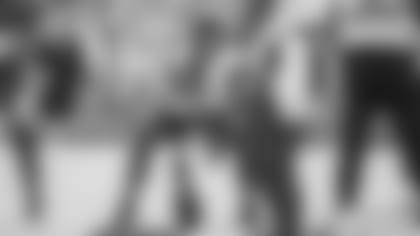 9. Linder may be OK. Jaguars center Brandon Linder sustained an injury that looked serious in the fourth quarter, requiring the eight-year veteran leave the field on a cart. Meyer said after the game the injury may not be as serious as it first appeared, saying it appears to be an ankle and medial collateral ligament injury.
10. Chaisson made an impact … Credit second-year defensive end/linebacker K'Lavon Chaisson with his most productive career game: six tackles, a sack, two tackles for loss and three quarterback hurries. His hit on Titans quarterback Ryan Tannehill that forced an incomplete pass probably should have been ruled a sack/forced fumble. Hat tip, too, to defensive end Dawuane Smoot, who registered 1.5 sacks for his third career multi-sack game – and to third-year defensive end/linebacker Josh Allen, who led the team in tackles with seven and also registered a half sack, two quarterback hurries and a pass defensed.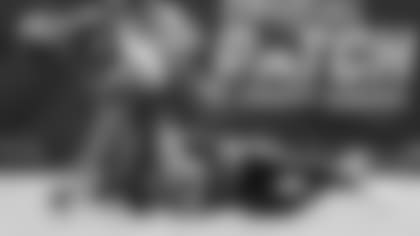 11. ...and so did Arnold. Tight end Dan Arnold, acquired in a trade with the Carolina Panthers September 27, led the Jaguars with six receptions for 64 yards. He has eight receptions for 93 yards in two games. Hat tip here, too: second-year wide receiver Laviska Shenault Jr., whose 58-yard fourth-quarter reception broke the career-long of 52 he set last week against the Cincinnati Bengals.
12. Communication is an issue. This is about the secondary, an area where the Jaguars must improve. "We've got to get that corrected," Meyer said with Griffin saying: "It was literally a lot of miscommunication, and that's frustrating. We'll be out there talking, then there's a miscommunication and someone is open by himself. Those are things that just can't happen in football. It just can't. After a while, it has to stop. Miscommunication has to stop. There is no reason. First-year guys, second-year guys, it doesn't matter. You've been doing it long enough, you're not young anymore. You played enough ball. Whatever you got to do to figure it out, whoever you got to talk to, whatever you feel like you don't trust or believe in, you've got to trust your players. That's the part we have to get better at."