JACKSONVILLE – Urban Meyer sees beyond the struggles.
Yes, the Jaguars have lost three consecutive games – and the offense struggled in some familiar areas Sunday against the Atlanta Falcons.
But within the details, the Jaguars' head coach said there are things to like.
"There are so many positives to that game yesterday," Meyer said.
Meyer, speaking Monday during his next-day media availability, discussed multiple issues about a 21-14 loss to the Falcons at TIAA Bank Field. Among Meyer's positives: a strong third-down offense that converted nine of 16 attempts Sunday and the play of rookie quarterback Trevor Lawrence.
"I thought he competed his tail off," Meyer said of Lawrence, who completed 23 of 43 passes for 228 yards and one touchdown with one interception Sunday while running five times for 39 yards.
Meyer also said the offense ran 18 up-tempo snaps Sunday – similar to how Lawrence played at Clemson. He said that contributed to increased efficiency at times, with the offense registering three drives more than 70 yards – the unit's most drives of that length in one game since Week 1.
"We were really pleased with that," Meyer said, also reiterating what he said Sunday – that he liked how the offense functioned while running run-pass-option concepts.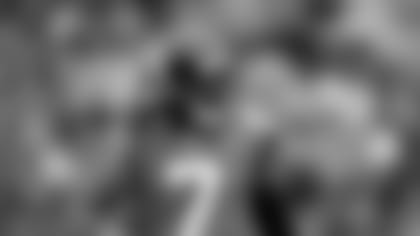 Meyer also discussed in detail the offense's identity, reiterating what he has said at times this season – that while the team mostly has run effectively and did so again Sunday, "We still have not identified any downfield passing game."
Meyer said much of that can be attributed to fluidity at the position, with wide receiver DJ Chark Jr., wide receiver/returner Jamal Agnew and running back/wide receiver Travis Etienne Jr. – all projected at times this season to be deep threats – all now on injured reserve.
Veterans Laquon Treadwell and Tavon Austin – who joined the team in June and August, respectively – have emerged as key contributors.
"What's your vertical stretch? We're seeing a lot of teams play man coverage on us right now. We have to beat man coverage. That's a big issue. When we do, we're really good."
Meyer was asked if he was concerned about the issue hurting Lawrence's growth.
"We have to fix it," he said. "Am I concerned? Sure. I'm concerned about everything. That's the reality of the game of football. The pass-game part is about consistency and timing. When you're kind of rolling through guys, it's a little more difficult on a quarterback."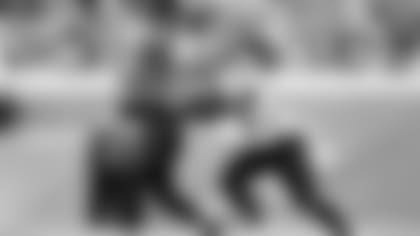 Meyer on Monday also discussed Sunday's running-back rotation, saying that assistants told him reserve backs Carlos Hyde and Dare Ogunbowale played at times for starter James Robinson because of "rotation" – and that Robinson "is still not 100 percent." Robinson, who has played through heel/knee issues the last three weeks, did not play Sunday in the series after he lost a fumble at the Jaguars 29-yard line. "You could see that [Robinson was limited by injury] on the perimeter runs, and we felt like Carlos had a little more juice in his legs," Meyer said. "The answer I got was rotation and Carlos … they felt he should be in the game."