JACKSONVILLE – The competition continues.
But to hear Head Coach Urban Meyer tell it, the competition to decide whether Matthew Wright or Josh Lambo will kick for the Jaguars Sunday could be decided as of Wednesday.
The Jaguars (0-5) will play the Miami Dolphins (1-4) at Tottenham Hotspur Stadium in London, England, Sunday at 9:30 a.m. The team will leave for London Thursday afternoon, with a practice and regular preparation day scheduled in Jacksonville before the flight.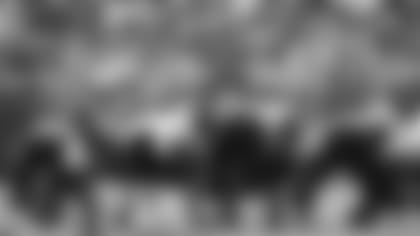 Wright, currently on the practice squad, missed a 53-yard field goal off the crossbar and also missed an extra point in a loss to Tennessee this past Sunday. He had been elevated from the practice squad Saturday after winning last week's kicker competition over Lambo.
Lambo, who made 76 of 80 field goals from 2017-2020, struggled in Weeks 1-3. He missed all three of his field-goal attempts in that span and missed two of three extra points in a Week 3 loss to Arizona. He then missed a Week 4 loss to Cincinnati after not practicing that week for personal reasons.
The Jaguars are the only team in the NFL without a field goal this season.
"After today, we'll know," Meyer said.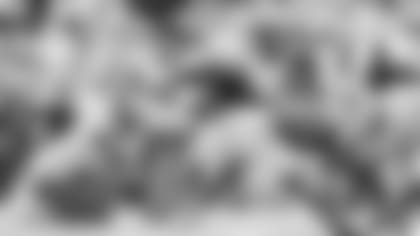 The Jaguars enter Sunday having lost 20 consecutive games, a franchise record and six games shy of the 1976-77 Tampa Bay Buccaneers' losing streak – the NFL's longest since the 1970 AFL-NFL Merger. Meyer was asked Wednesday about instilling a belief in players they can win.
"That's been my mission the last couple of weeks," Meyer said. "Obviously, it hasn't worked. But two components of winning are work ethic and belief. If you have a group that works hard but doesn't believe you just have a bunch of hard-working guys. If you have a group that believes but doesn't work hard you have a bunch of people just wishing.
"I see it growing. I see a team growing. I see a team getting better. Belief and work ethic is the secret sauce to winning."
Meyer, after praising the team's offensive identity early in the week, reiterated those feelings when speaking to the media Wednesday: "I like the direction of the offense. It's getting better every week. There's a lot of belief on offense." The Jaguars, aside from a 189-yard performance in a Week 2 loss to Denver, have had at least 341 yards offense every game this season – including a season-high 454 yards in a loss to Tennessee this past Sunday. … Meyer said while the team expects Tua Tagovailoa to start at quarterback for the Dolphins Sunday, they are preparing for both Tagovailoa and Jacoby Brissett. Tagovailoa has missed the last four games with a rib injury sustained in a Week 2 loss to the Buffalo Bills, with Brissett starting the last four games. The Dolphins' lone victory this season came over the New England Patriots in Week 1, the only game Tagovailoa has started and finished this season. "They are different, but they're not," Meyer said. "They're both excellent quarterbacks. [Brissett] has played really well, thrown the ball really well. We believe it's going to be Tua, is our understanding. But we certainly have plenty of film to study on Jacoby." …
Meyer on what he has learned about the NFL in five regular-season games: "I've learned a lot. I've learned a lot about the daily grind and what you're getting ready to face each week. To say someone's ready for that … they're not. To say you learn and lean on your staff, I've certainly done that. You're in a marathon now. Two of our best players on the offensive line are out. We're pulling guys off the street and practice squads and they're showing up on a Tuesday and going out to practice. That's all a learning experience for me. As far as management of a team, as far as management of a game, I think I've learned a lot. But I think I've been experienced at that part of it."