The Titans are tough to figure. One week they lose to the Browns, 27-3, in Cleveland. The next week they beat the Cincinnati Bengals, 27-3, in Nashville.
It was safe to assume with veteran quarterback Ryan Tannehill in the final season of his contract and 30-year-old running back Derrick Henry showing signs of wear behind a re-tooled offensive line that this would be an up and down season. So far, that's exactly what it is.
"We've shown that we're two totally different teams at home and on the road," Titans safety Kevin Byard said after Sunday's 23-16 road loss to the Indianapolis Colts. "If we keep winning one and losing one, that's how you end up 9-8 or 8-9 or something like that. It's not what we want to be. We have to string together some wins."
The Titans might want to petition the NFL to play every week in Nashville, where they look like the team that dominated the division in recent years. They outplayed the Los Angeles Chargers and Cincinnati Bengals in two games at Nissan Stadium and neither game was as close as it looked.
But New Orleans, Cleveland and Indianapolis were nowhere near as kind to the visitors from Nashville and the numbers tell the story. They've scored one touchdown in nine red-zone appearances away from home and haven't had many chances because opponents are converting third downs at a 67 percent rate, which has limited their time with the football.
"You've got to be consistent in this league to be able to perform at a high level," Henry said. "I don't think we're doing it right now as a team. Leaders have got to step up. Guys have got to be locked in, more focused."
What happens in London this week is anyone's guess. The Titans are the home team at Tottenham Hotspur Stadium this week, but the game isn't in Nashville.
"In this league you've got to be able to win on the road," Titans defensive tackle Jeffery Simmons said. "Hopefully next week we can win on the road. It's a road game. Hopefully we can do that next week."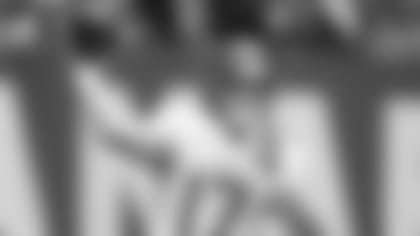 The Texans thought they would have to rely on their ground game in 2023, at least until rookie quarterback C.J. Stroud got his legs under him. Sometimes you think you know but you don't.
Stroud has been sensational, and the Texans have started a solid 2-3 thanks to his arm instead of the legs of second-year running back Dameon Pierce. Pierce averaged 4.3 yards per carry as a rookie in 2022, but thus far he has been nearly invisible – and that's a concern for head coach DeMeco Ryans.
"We have to get it going, keep running it," Ryans said after Sunday's loss in Atlanta. "We have to block it better, and we have to run it better."
Pierce is averaging only 2.1 yards per attempt through five games and fewer than 50 rushing yards per game. Through five games as a rookie, he led the NFL in breaking 16 tackles; this season, through the first five weeks, he has broken only seven. He averaged almost three yards after contact last season and is at just slightly more than one yard after contact this season.
"It's collective," Ryans said. "It's all of us. "We all know the margin for error is slim in this league. Those tight holes, where there's one guy in the hole, we have to be able to make a guy miss. We have to force some missed tackles there. We just have to stay after it."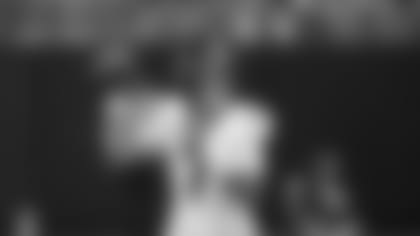 Gardner Minshew comes to Jacksonville on Sunday in an extended role as the Colts' starting quarterback, with the shoulder injury that sent rookie quarterback Anthony Richardson to injured reserve elevating Minshew into a role that he has long sought.
"Just take it as it comes," Minshew said. "You can expect one thing to come, but it never really happens the way you expected. Just take it as it is and try to enjoy every second of it."
Minshew helped the Colts beat the Titans last week and obviously hopes to help them beat his former team, the Jaguars, this week – but only because they're next on the schedule.
"Not really, man," Minshew said when asked about revenge as a motive this week. "Just excited to get out there and play football. Wherever, whenever, it's always a good time. I'm really grateful for my time in Jacksonville. Those fans, that community."