For some, pre-game rituals include packing the cooler or washing a lucky Jaguars shirt. For wide receiver Tavon Austin, they are a little more personal.
Austin, a first-round selection in the 2013 NFL Draft by the then-St. Louis Rams, is now with the Jaguars – his fifth NFL franchise and a team for which the veteran wide receiver is making a significant impact in 2021.
But, in recent years, new cities aren't the only things that have changed in Austin's life. He's also been significantly impacted by cancer with his mother and grandmother both being diagnosed. That's why Austin has chosen to support the American Cancer Society for the NFL's My Cause, My Cleats initiative.
"My mother and grandmother were both diagnosed with cancer and motivated me to continue my football career this year," Austin said. "I will be honoring both of them as I team up with the American Cancer Society in their mission to save lives, celebrate lives and lead the fight for creating a world without cancer."
Austin's pre-game rituals are personal. Before every game, Austin calls and prays with his grandmother and mother, the two incredibly strong women in his life that continue to inspire him every day to keep pushing forward.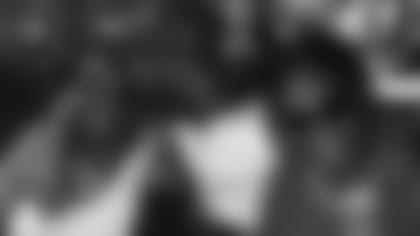 Learn more about the American Cancer Society, a nationwide, community-based voluntary health organization dedicated to eliminating cancer as a major health problem.