JACKSONVILLE – Senior writer John Oehser, senior correspondent Brian Sexton and team reporter Ashlyn Sullivan offer quick thoughts on the Jaguars' 31-19 loss to the Arizona Cardinals in a 2021 Week 3 game at TIAA Bank Field in Jacksonville Sunday …
Better, just not enough. There was much to like for the Jaguars Sunday, starting with perhaps their most impressive defensive effort of the season. Yes, the Cardinals scored 31 points, but seven of those came on a third-quarter interception return by Byron Murphy Jr. – and credit must be given to the defense for holding Cardinals quarterback Kyler Murray without a touchdown pass despite the absence of cornerbacks CJ Henderson and Tre Herndon. The return of the run offense also was a positive, with running back James Robinson and Carlos Hyde and an underrated offensive line controlling the game's tempo at times – particularly during a 75-yard, eight-play, all-run touchdown drive that gave the Jaguars a 19-10 lead. There are no good losses in the NFL. It's professional football. But this perhaps is a game in which a young, developing team could truly be said to have taken a step forward. "I see a lot of progress," Head Coach Urban Meyer said. "Obviously, this is a production-based business we're all in. The won-loss column is not good. I still think we've got good enough people to pick it up, make some moves this year and win some games."
Special game for special teams. Meyer is a favorite target for criticism of many observers. But the first-year NFL head coach deserves credit for his offseason focus on special teams – and Sunday showed why. The Jaguars gained a huge field-position advantage early in the first half when gunner Rudy Ford – an offseason free-agent signing – downed a punt by punter Logan Cooke at the one-yard line. And while they didn't score, the downed punt led to the Jaguars getting possession at the 50, an opportunity they squandered when tight end Jacob Hollister bobbled a catchable pass into the arms of Cardinals cornerback Byron Jones Jr. for an interception at the Cardinals 7. The special-teams focus paid particular dividends on the first half's final play when Jaguars wide receiver/returner Jamal Agnew – also an offseason free-agent signing – fielded a missed 68-yard field goal by Cardinals kicker Matt Prater and returned it for an NFL-record-tying 109-yard touchdown. The return marked the second consecutive week with a 100-yard touchdown for Agnew, who last week returned a kickoff for a franchise-record 102-yard touchdown in a Week 2 loss to Denver. The obvious caveat to the special-teams praise: kicker Josh Lambo, who missed his first three field goal attempts of the season, missed two of his three extra points Sunday. Stay tuned there.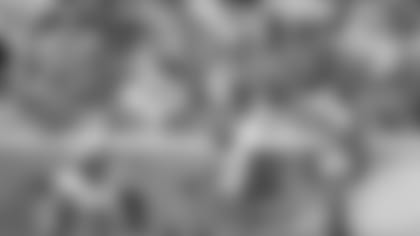 Lawrence still learning. Throw it away, rookie, this isn't the ACC and that isn't North Carolina State in red. I didn't have an issue with the third-quarter flea-flicker after nine consecutive runs – a pass by rookie quarterback Trevor Lawrence that Cardinals cornerback Byron Murphy Jr. intercepted and returned 29 yards for a touchdown. The reason I didn't mind the call: The Jaguars' runs had upped the chance to try a trick play to ignite the passing game. But the play was doomed from the start with an Arizona blitz. Lawrence has to just throw it away and live to try again on third down. That didn't end the game, but once Arizona regained the lead – which it did on Murphy's return – you could see the end from there. Lawrence will be good; you get the sense he's going to hit every bump in the road on his way there. It happens to the best of them, but on a day when it looked like they were going to end the long losing streak, the pick-six was a gut punch – one that sent fans who were wanting to get out of the sun looking for the exits.
Too bad, the defense was playing its best game of the season. A Jaguars defense coordinated by Joe Cullen did a masterful job keeping the game close enough for the Jaguars to think upset. The Cardinals' fourth-quarter touchdown drive after Jaguars punter Logan Cooke's worst punt of the season notwithstanding, the defense kept finding a way to get the Cardinals and Murray off the field. Eventually, Murray found a way to take advantage of a secondary with rookie Tyson Campbell and Chris Claybrooks in key roles; the Cardinals' first third-down conversion of the game was to wide receiver A.J. Green for 36 yards over a badly beaten Campbell. The numbers won't show it, but the defense took a BIG step Sunday afternoon. Now if the Jaguars can find a way to get more pressure.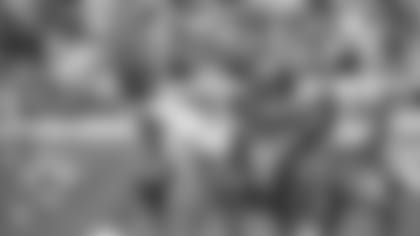 The Jaguars are getting better. I get that no one wants to hear that right now. Going into Sunday, I thought this game would not be competitive. I looked at the Cardinals' offensive weapons and thought the secondary would struggle big-time trying to stop them. I was pleasantly surprised this Jaguars defense gave up only one touchdown in the first six drives. The defense finally got that turnover and a spark from safety Andrew Wingard with an interception the first drive of the third quarter. "We had a taste of what this can look like," defensive end Josh Allen said. "Now we just have to win some games." Allen is right. The Jaguars do need to win some. They now have lost 18 consecutive games. But as they prepare to play the Cincinnati Bengals Thursday, they can travel knowing they are a step closer to breaking that streak after what we saw Sunday.
Don't worry about the rookie. Lawrence may hit every rookie bump this season – and that's OK; I have seen enough to know Lawrence can be a franchise quarterback. Give him time to learn and grow and he will be just fine. "I'm sick," he said. "We should have won that game. But this thing is going in the right direction, hang on with us." The offense needs to produce more scoring drives and be more consistent. The unit shows flashes, then goes stagnant for multiple drives – for example, no points on Sunday's first five possessions. Meyer was blunt when asked about the quarterback, saying he can't throw the third-quarter pick-six off the flea flicker. But Meyer wrapped up his press conference saying Lawrence is one of the most consistent players he has ever met in terms handling his business – adding that it is refreshing to be around a player like him. The franchise quarterback is going to be okay.