JACKSONVILLE – Senior writer John Oehser, senior correspondent Brian Sexton and team reporter Ashlyn Sullivan with quick thoughts as the Jaguars prepare to play the Atlanta Falcons in a 2021 Week 12 game at TIAA Bank Field Sunday
More is needed. This perhaps isn't a "fair" thought, but the reality is a Jaguars defense that for the most part has played well since an October 24 bye may have to play better moving forward. The Jaguars' offense has struggled to find speed to strain defenses since the preseason loss of running Travis Etienne Jr. and early-season loss of wide receiver DJ Chark Jr. – and now faces two more issues. One is the loss Sunday of wide receiver/returner Jamal Agnew; the other, the ongoing heel/knee problem slowing running back James Robinson – the team's leading rusher. The offense hasn't been as effective since Robinson's injury in Seattle on October 31 – and Agnew's absence because of a hip takes away the team's only big-play threat. The Jaguars' defense committed too many penalties in a 30-10 loss to the San Francisco 49ers Sunday, but it played well enough to keep the Jaguars in most games for the month or so before that. The unit must be even better now.
Remarkable run. Agnew being on injured reserve has multiple ramifications. Not only does it mean losing the team's best kickoff/punt returner, it means losing the player responsible for the team's three longest touchdowns of the season (102-yard kickoff return against Denver, 109-yard return with a missed field goal against Arizona, 66-yard run against Indianapolis). Credit the Jaguars' coaches for incorporating Agnew – who moved to receiver from defensive back with the Detroit Lions in 2019 – into the offense, and providing a needed spark in recent weeks. But credit mostly to Agnew, for continuing to make the difficult transition from cornerback to receiver – and for turning himself into a legitimate threat offensively. Many returners talk about wanting to make an impact as a position player – and many never accomplish it. Agnew did accomplish it – enough that the Jaguars will miss the speed/playmaking ability he brought to an offense desperately needing both.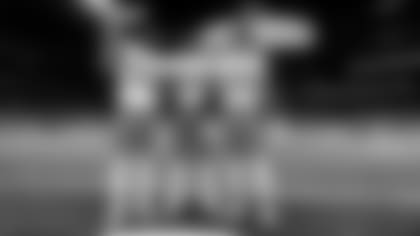 There's only one way to win. On average, an NFL team gets 9-to-11 possessions per game. The Jaguars last Sunday had seven possessions – in large part because of the' 49ers epic 20-play, 13:05 first-quarter drive. Seven possessions isn't enough for a good offense let alone one with a rookie quarterback, an injured running back and struggling receivers. Takeaways create extra possessions and –hopefully – a short field or point-blank opportunity. It worked for the Houston Texans, who had five takeaways in their upset win over the Tennessee Titans last week – and it worked for the Indianapolis Colts, who had four in their win in Buffalo the same day. For that matter, it's how the Jaguars beat the Bills in Jacksonville a few weeks ago. Help is not on the way from the offense; speed won't arrive in 2021. The defense can do more. If the Jaguars are to get back in the win column, it will be on that unit.
Rest Robinson. Head Coach Urban Meyer hinted in his news conference on Monday that Robinson isn't close to being himself because of the heel injury and the knee that flared up last week. He's a tremendous back who plays smart and tough, but speed isn't his game – and without his suddenness and ability to change direction quickly, he isn't a threat to a defense. I'd like to see a steady dose of Carlos Hyde and Devine Ozigbo on Sunday, because Robinson isn't likely to get healthy this season – which means those two backs must carry a greater share of the load. Robinson is a guy this offense can count on for 2022 and beyond, but with those injuries, perhaps not in 2021. I'd sit him and make sure he's good to go before I put him back on the field – even if that means he's done for the last seven games of the season.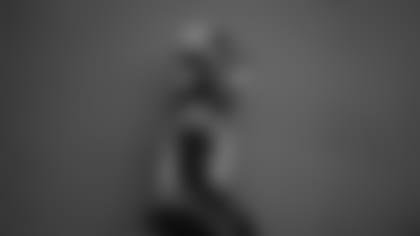 Not as bad. It's easy to assume all players played poorly against the 49ers. Many did, but the quarterback wasn't one of them. Meyer said twice this week in press conferences rookie quarterback Trevor Lawrence took a step in the right direction this past week. "I thought he played better this week than he did against Indianapolis," Meyer said. "He played really well this week and you look at me like I'm nuts, but he did. The guys around him didn't play as well, but he's growing up. He is already a tough guy and we got the right quarterback." Meyer also said it's time for the receivers to step up, including Laviska Shenault Jr. – who Meyer believes can play better. Meyer also mentioned the offensive coaches must get creative with scheme and play calling. With Agnew out with a hip injury, coaches must find another weapon – and I don't know if there is one close to Agnew. There are players in the locker room that can help Lawrence progress; you must get them the ball.
It's still there. This Jaguars defense was finally starting to play like a unit we could trust weekly. Then the 49ers came to town – and the defense allowed thirty points and looked sloppy, especially at the beginning of the game. Listening to defensive coordinator Joe Cullen this week, he still has confidence this defense can get back to the way we saw it play against the Bills a couple weeks ago by holding one of the NFL's best offenses to six points. It boils down to penalties. Penalties changed the game's momentum from the first drive against San Francisco and Cullen believes if this defense can clean up the penalties, it can get back to what we were getting accustomed to seeing. One of the biggest challenges this week with be covering Falcons tight end Kyle Pitts, who is more like a really big wide receiver. Sunday will be a huge test for the defense to handle an offensive weapon like Pitts and play clean football. If it can, the Jaguars have a chance.
Purchase tickets to the Week 12 matchup, here.